That's right TODAY – Monday, November 23, 2015
Actually EVERY day is CyberMonday when you use the cybermonday.com aggregator.

If you're like me, you don't bother with Black Friday, you avoid shopping with crowds even though you LOVE finding the best deals at your favorite stores. It's just TOO MUCH WORK for me.
I confess
I am an online shopper, which is why I hooked up with CyberMonday to do my holiday shopping this year. I love the fact that they take care of checking on all of the sale items for me.
Happy Chanukah!
This year Chanukah falls from December 6 – 14, which means that I've got LESS time than my friends who celebrate Christmas do. Add to the fact that I moved into a new home a few weeks ago, and I need to decorate BEFORE the holiday and I SHOULD be in a panic. But I'm NOT.
Rather than go into a shopping frenzy, I've been kicking back right here at the new mansion in front of my computer.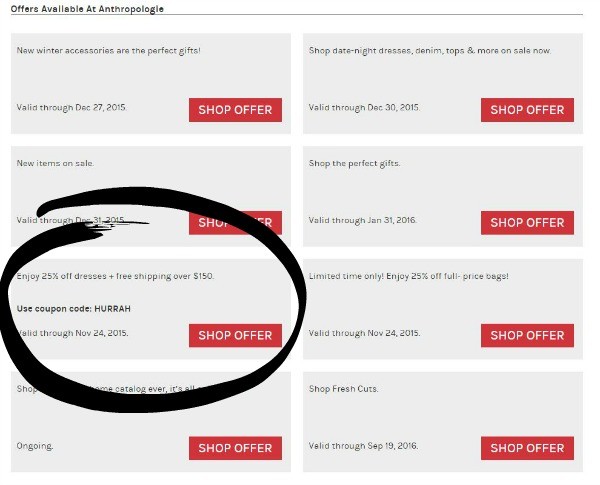 My plan
First I signed up the the CyberMonday email list. They send the best of the sales and deals right into your in-box (no need to tear through the Sunday paper).
With over 800 stores all in one place, I feel like I can conquer this.
I bypassed their "top stores" for the "all stores" list as I like to buy things that might be a little different.
I saw that they had Anthropologie listed. I LOVE their home decor AND their clothes, but never knew they had deals…SO…CLICK!
I was taken directly to the Anthropologie site where the offer was listed.
OK, so I veered off track at this point, because I started looking at dresses. But, I WILL have a lot of parties to go to…RIGHT?
I clicked PURCHASE on this beautiful Larkin dress at 25% PLUS free shipping.
That was just a test run. Now that I got the feel of it, it was time to get down to business. My list was ready and so was my credit card. I love that they aggregate the great deals, but even BETTER – they also offer exclusive promotions available only on the site, as well as curated gift guides to alleviate the stress of holiday shopping with recommended categories, products and stores for everyone on your list.
Back to shopping
Next I clicked on Saks Off 5th – OH MY, they even have discount sites? I know that I can get gifts for Sandy, Ava, Rachel and Lisa here (but since all four of them read Champagne Living I can't show what I bought).
Ben just LOVES rugby, but I have NO CLUE what to get. I typed the word RUGBY into the search bar on CyberMonday and they found thousands of items. I quickly clicked on "men's apparel" and found him a training shirt for practice (he plays on a league) and a rugby ball for practice at East Bay (only $12.99).
Wow, this is fun and not at ALL stressful like going OUT to shop. With so many merchants and deals, I feel like this holiday season is going to be the easiest yet.
The process
Simply go to CyberMonday.com and click on the logo of the store that you want to visit. A red pop-up (like the Off 5th one above) will pop up. You can choose to go directly to the website or browse the offers that the store is offering.
Example: Mr. S is going skiing again this February and asked me for a new pair of gloves. I typed "ski gloves" into the search and an array of gloves and the stores they are at popped up. I have YET to decide which ones to buy.
STILL want to shop on the REAL Black Friday and CyberMonday?
CyberMonday.com has THAT covered as well, with specials being announced every hour throughout the day. See? I'm determined to make this year a stress-free holiday season.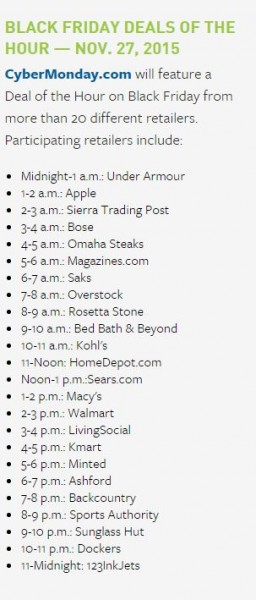 I'm determined to make this year a stress-free holiday season, and thanks to CyberMonday it's starting out right.
DETAILS
Visit: CyberMonday.com
CyberMonday is open for business 365 days a year (not JUST during the holiday season)
I was selected for this opportunity as a member of Clever Girls and the content and opinions expressed here are all my own.