Ask Mr. S what I make for dinner, and he'll say "RESERVATIONS."
It's an old joke, but it still fits. I had a master plan when I married him. He owned restaurants and was a wonderful chef. I could barely make a cup of ramen noodles. I am NOT a natural cook. I am not a creative cook. I suppose that I really never had the training. When someone asks what specialties were handed down from my mother to myself, the answer is again the same. We probably went out to dinner more than any other family that I knew.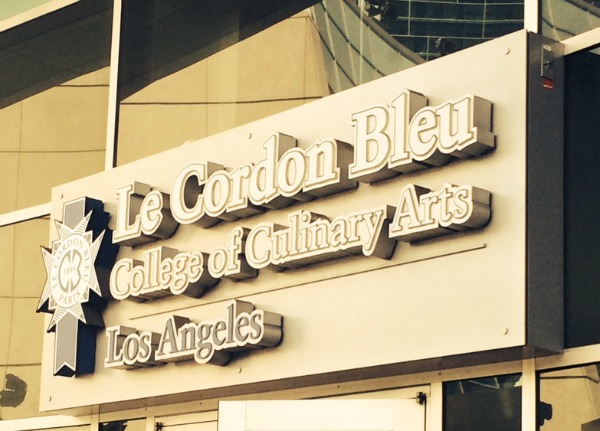 #FunFact: Le Cordon Bleu refers to the blue ribbon used by the Order du Saint-Esprit. The Order was restricted to the very wealthiest & best connected in the nobility and became associated with sumptuous food, drink & clothing
I was SO excited to learn that we'd be visiting the Los Angeles branch of the prestigious Le Cordon Bleu as part of Disney's press junket for The Hundred-Foot Journey, to give us a "taste" of what it was to be Hassan in The 100-Foot Journey., until I was told that what we created would be our dinner. I immediately went to Open Table to see where I could make a reservation nearby after the class.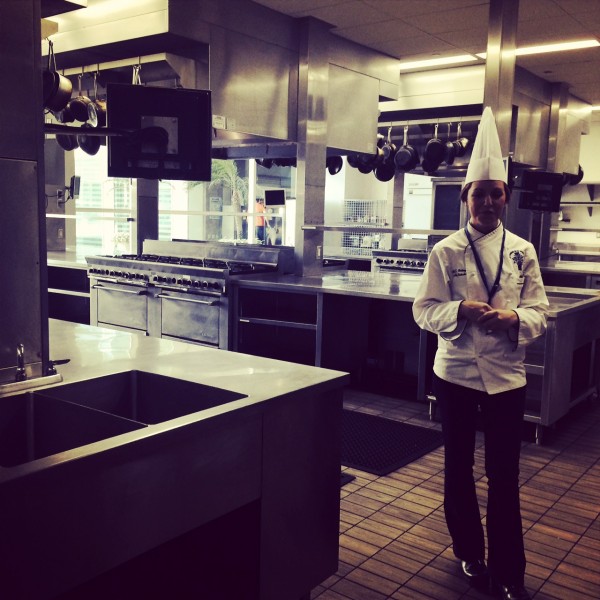 After a tour of this facility by Chef Chanel Martinez, where I had the opportunity to meet instructors and students, I felt a bit more confident. In a supporting atmosphere like this one, maybe even I (along with my cooking partner Tammie Reed of Talking with Tami) could actually create a  "Bon Repas."
#DidYouKnow: I have been a past judge in the Southeast regionals of the San Pellegrino Almost Famous Chef Competition. A student from Le Cordon Bleu, Los Angeles won the 2012 West regionals ?
We sat down to a little "taste" of what can be done in the kitchen, and after devouring the Quiche Lorraine, Salad and a deconstructed Boeuf Bourguignon, I was READY. Although another serving of the quiche would have satisfied me and put me into a wonderful food coma.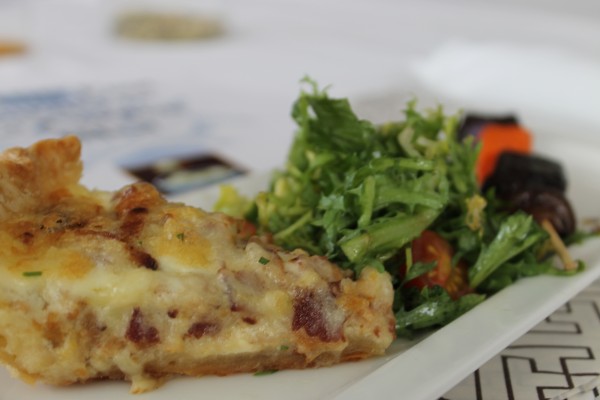 I grabbed my apron, my whisk and my partner Tammie and we took to our cooking station. We were about to create a mesh of French and Indian food, inspired by the cooking in The Hundred-Foot Journey. Just as Madame Mallory (Helen Mirren) wasn't quite sure about Hassan adding Indian spices to her wonderful French cuisine at Le Saule Pleureur, I was even more uncertain of what would it would be like in MY hands. Was it time to put my "just in case" restaurant on speed dial? It's obvious that I don't have the GIFT that Hassan Kadam (played by the adorable Manish Dayal) does. Would it even be edible?
Dial 911…I  may need emergency help
Under the guidance of the master….Chef Carlos Mulia, we were about to get "schooled" in the Art of Cooking.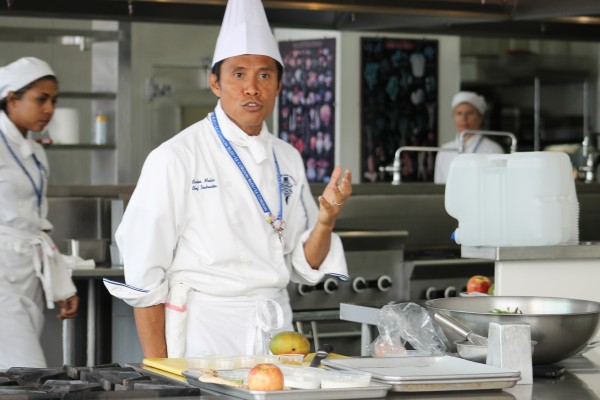 A Parisian Mumbai Salad?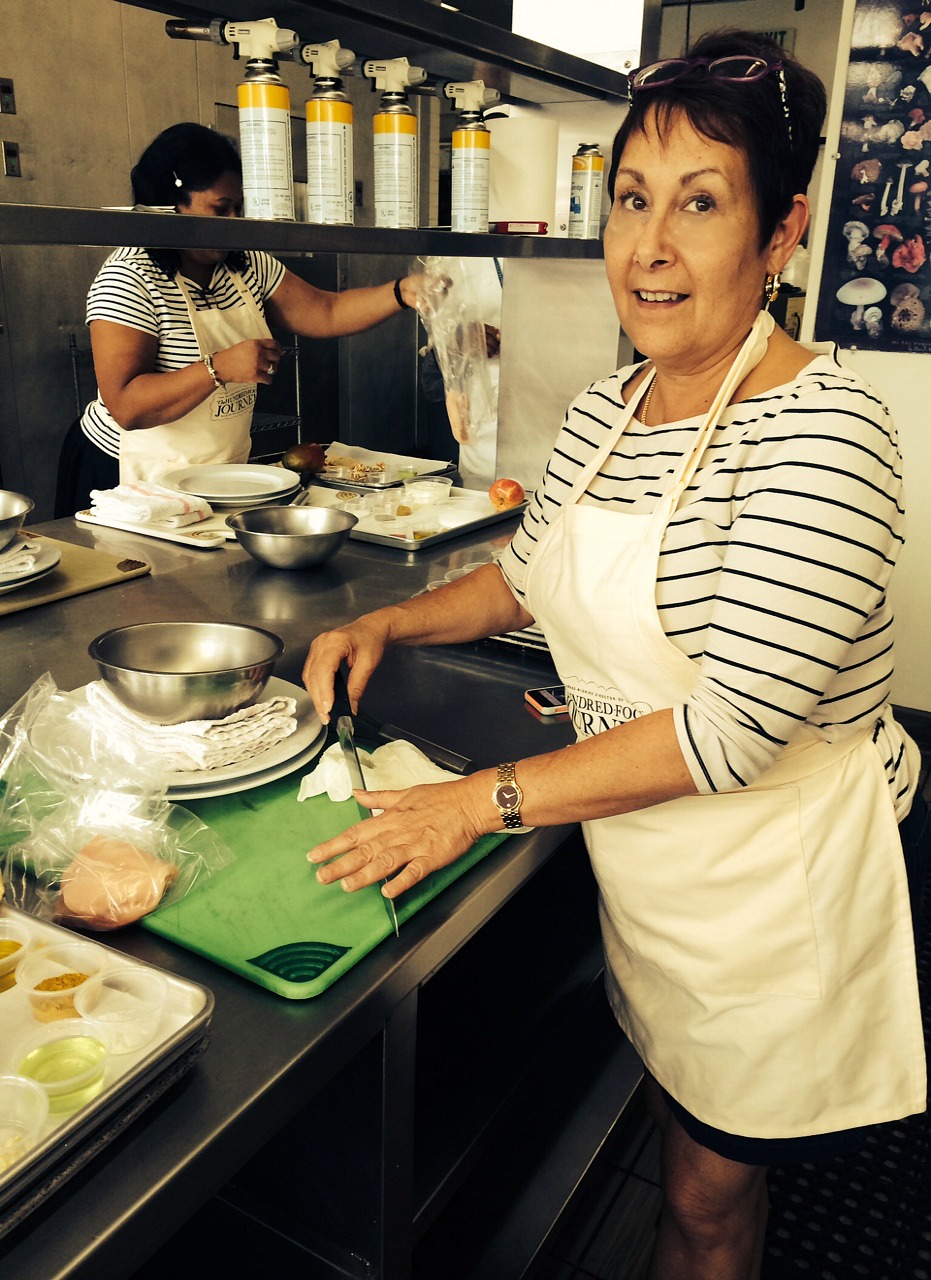 The word "salad" was music to my ears, I can do that!!! A glimmer of hope passed over my face as I tossed the greens in a bowl with JUST the right amount of olive oil, vinegar and dijon mustard. I've done this before. Tammie took charge of the chicken as she whisked up the marinade and let the chicken soak in the rich flavors of Mumbai, waiting to be tossed on the grill. The final result may not have been worthy of Madame Mallory's perfectionist palate, but Mr. S would have been proud (not only that, but it was good enough that he would have enjoyed it along with me).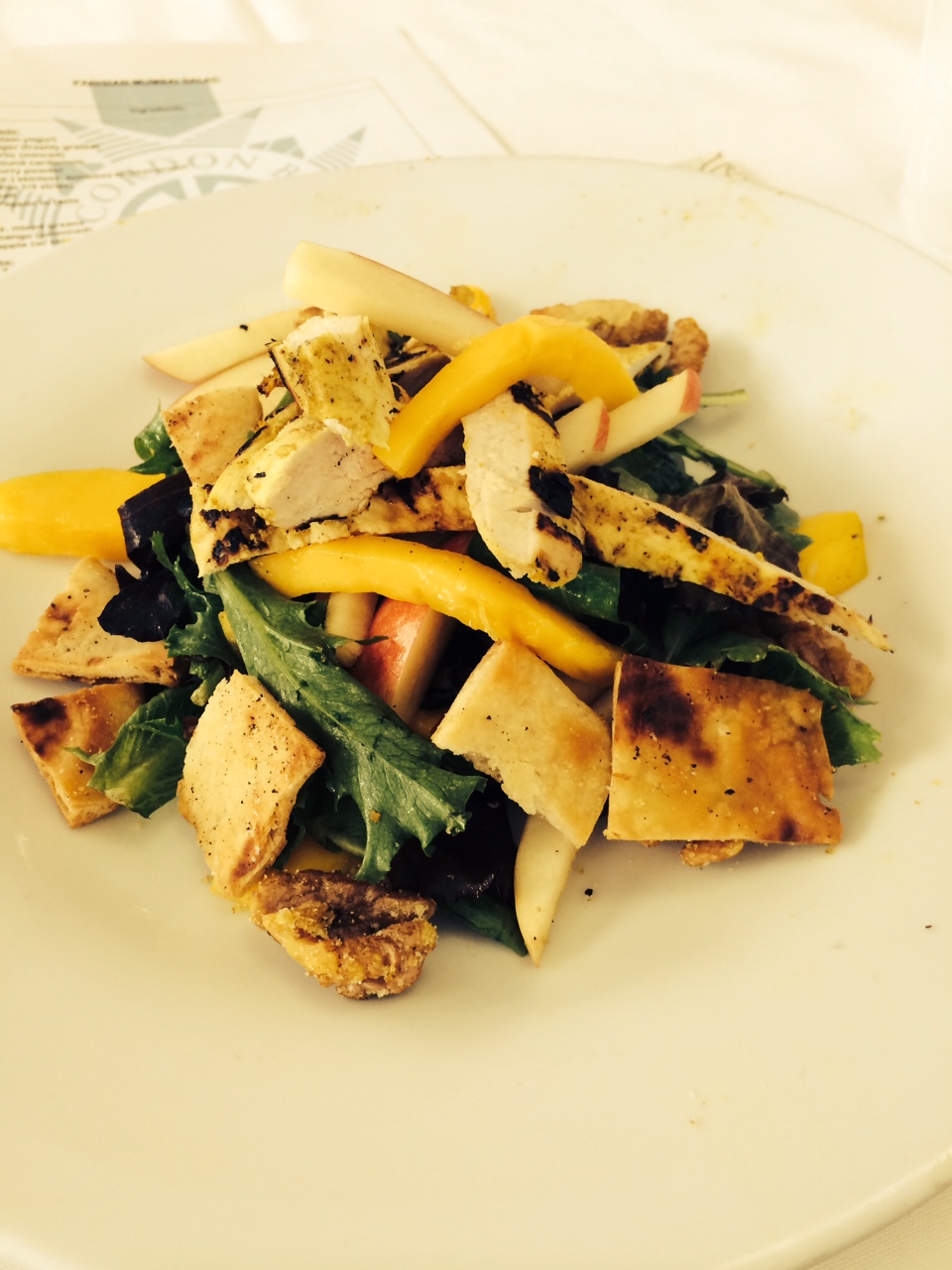 Then came DESSERT
#funfact: The word dessert comes from the mid-16th century French. desservir 'clear the table' plus servir 'to serve' = my favorite part of a meal.
The Chai Creme Brulées were lined up on the counter…with a TORCH ready for us to caramelize sugar for the piece de resistence. Yes…they put a torch in MY HANDS, and while the custardy end to our meal was good, the profiteroles that the students of Le Cordon Bleu had made for us were SUBLIME!
Parisian Mumbai Salad
Ingredients
Chicken Marinade:
1 cup plain yogurt
1 tsp. ginger, freshly grated
1 tsp. garlic, minced
1 tsp. ground cardamom
1 tbsp. curry powder
2-6oz. skinless, boneless chicken breasts
2 tsp. salt
2 tsp. pepper
Salad:
4 oz. mixed greens
1 mango, julienned
1 apple, with skin, julienned
Vinaigrette:
2 tbsp. salad oil
1 tsp. red wine vinegar
1/4 tsp. Dijon mustard
salt and pepper to taste
Naan-tons:
1 piece Naan bread , torn into 1-inch squares
1/2 oz. salad oil
salt and pepper to taste
Curried Walnuts
1 oz. grape seed oil
1 tsp. 

granulated sugar

1/ tsp. curry powder
2 oz. walnuts
Directions
1. In a plastic bag, combine the yogurt, ginger, garlic, cardamom, curry powder, salt, and pepper. 2. Add the chicken pieces and marinate (squish the bag to get the flavor to mesh) for 45 minutes; set aside. 3. Julienne the mango and apple and set aside. 4. Proceed making the vinaigrette; in a bowl mix Dijon mustard, & red wine vinegar together. Add salt and pepper. 5. Slowly incorporate the salad oil continuously whisking as you do. Set aside. 6. Take the bread, and tear it into 1″ cubes (or bite sized pieces),  drizzle with oil; season with salt and pepper. 7. Bake Naan in the oven at 375 degrees F for 8–10 minutes. Halfway through cooking check the bread and toss it around to give it an even coating then place it back in the oven until golden brown. 8. While waiting for the bread, toss the walnuts into the grape seed oil, along with sugar and curry powder; set aside. 9. Get the chicken, then grill it until the meat is white and not translucent. To create crisscross grill marks, grill the chicken following a 10 o'clock to 2 o'clock pattern. 10. Cut the chicken into thin strips. 11. Assemble the salad – we made a mound and added the mango, chicken and apple, but tossing it all together works just as well.
Get inspired
My must read book is now my MUST SEE MOVIE! The Hundred-Foot Journey opens in theaters on August 8, 2014.