The reviewer has been compensated in the form of a Best Buy Gift Card and/or received the product/service at a reduced price or for free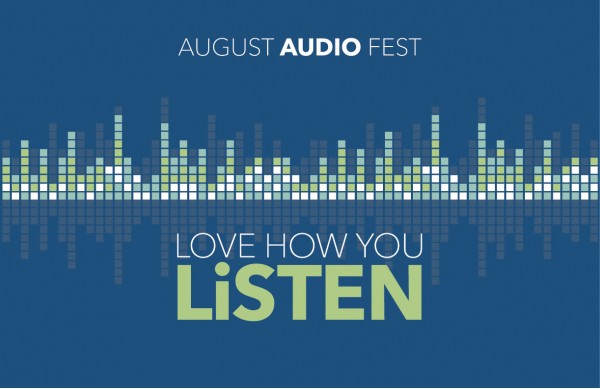 This is what I want in heaven…for words to become notes, and conversations to be symphonies. – Tina Turner
There is ALWAYS music at the mansion.  
Not only does it keep the mood here light, but as a writer it keeps me inspired.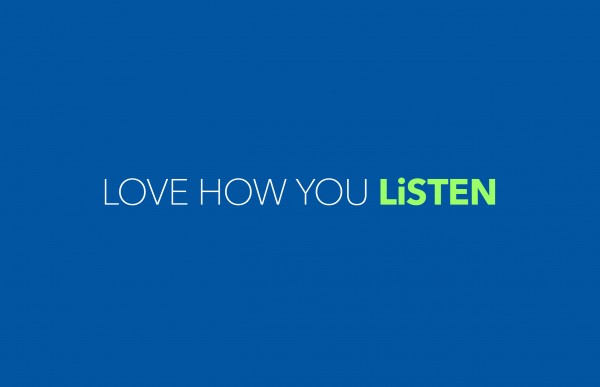 Whether I'm lying in bed, trying my hardest to hoist myself onto  my feet in the morning, pretending to make dinner in the kitchen (while I make the call for take-out), or kicking back on the sofa with Mr. S & Clem at the end of the day, the mansion is filled with song. Luckily, we love the same artists, and rather than tuning out the world with our earbuds in, we choose to share the sounds.
Most of the music that we listen to is either stored on our phones, or within one of our favorite Pandora stations.  So…how do we enjoy our music?
Denon Heos 5
We found this portable speaker listed at Best Buy. Why Denon? We're going back YEARS here, but in the OLDEN DAYS of turntables and tuners, we were a Denon family. You see, even THEN we knew which components allowed us to enjoy the finest in sound, and it made sense that they STILL offer the finest in sound quality, just like they did back in the 70's. One listen and Mr. S and I were HOOKED ON A FEELING that Denon would once again fill our home with music.
With music, you don't often have to translate it. It just affects you, and you don't know why. – David Byrne
I'm no techno-wizard
If it involves anything more than plugging something in and turning it to the "ON" position, you've lost me. So the easy 4-step setup was right up my alley.
It was as simple as 1-2-3-4
1. Take the Heos 5 out of the box
2. Connect the power cord from the Heos 5 to your socket & PLUG IT IN.
3. Download & Launch the Heos App on your iPhone, iPad, or Android device
4. Click on "music" – "settings" – then ADD your device and you're ready to listen.
"Music is the strongest form of magic." ― Marilyn Manson
HEOS by Denon is a Wireless Multi-Room Sound System comprising a family of great-sounding music players for your whole home. You can enjoy your favorite streaming music services, internet radio or your own music collection and set-up is a breeze. There is a free app to control them from your iOS or Android phone or tablet.
PORTABLE
The Heos App allows me to stream music from my tablet or mobile phone from all of my favorite music apps, including songs that I've downloaded. It's perfect for use in the dining room, bedroom, office or living room (and even on your porch like I do).
The SOUND IS EXTRAORDINARY!
The best part is that beginning August 3, 2014 and running through August 30, 2014 Best Buy is offering a month of audio specials and events that will help you enhance your home entertainment experience and upgrade your sound with additional components, speakers and headphones. You'll find the creme de la creme of audio products.
Stop in to your local Best Buy all month and try out the finest in audio equipment including – Bluetooth speakers and headphones, home theater solutions and car audio. Learn from the knowledgeable associates how you can best upgrade the sound in your home and your life.
"The best music… is essentially there to provide you something to face the world with. – Bruce Springsteen
LOVE THE WAY YOU LiSTEN.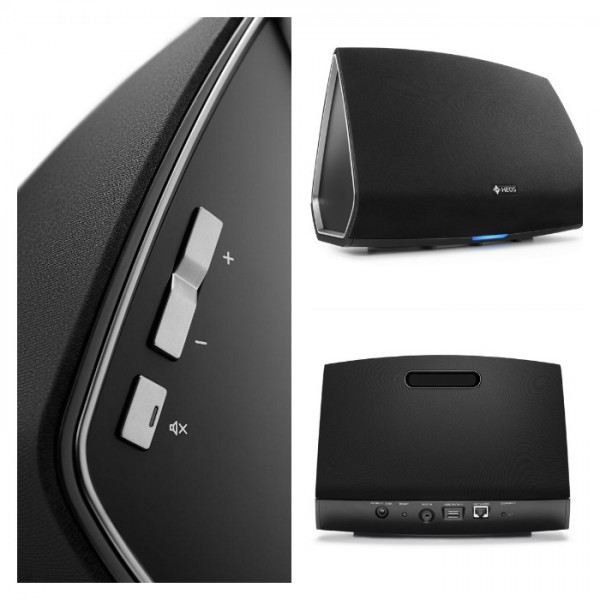 The HEOS3 ($299.98) is perfect for smaller rooms, such as bedrooms or bathrooms, and are easy to move around the home. The HEOS7 ($599.98) is ideal for large spaces, such as living rooms, great rooms; etc. My HEOS5 is JUST right for just about every room, including outside on the porch.
HEOS 5 is available at Best Buy