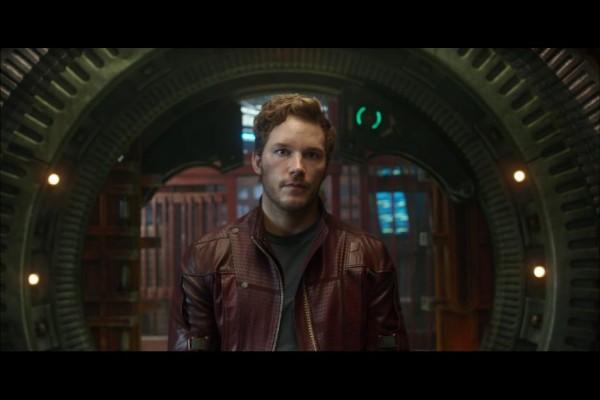 Watch out Kevin Bacon, because Chris Pratt has his dancing shoes on and the competition is HOT. Champagne Living sat down with Chris Pratt to ask him about his dancing skills, playing a super hero, one of our ALL TIME favorite soundtracks, and tidbits about his time on the set of Guardians of the Galaxy. So put on your headphones, click "play" on your walkman and hustle on over, because we're going all the way with Chris Pratt.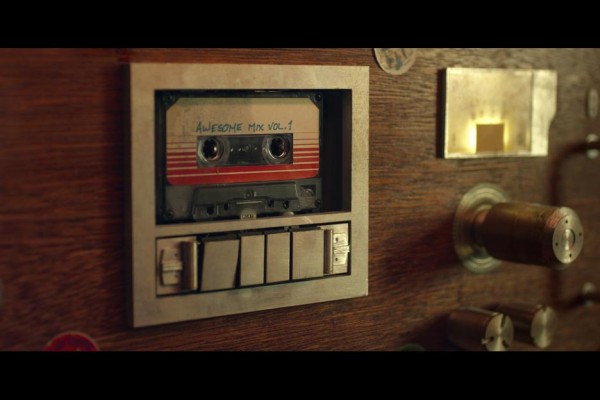 Champagne Living: You clearly didn't need it but did they want you to take dance lessons?
Chris Pratt: Well, once they saw me cut a rug… That's just like another element to this movie that's like unlike anything, anyone has ever done in a way, so that's pretty cool.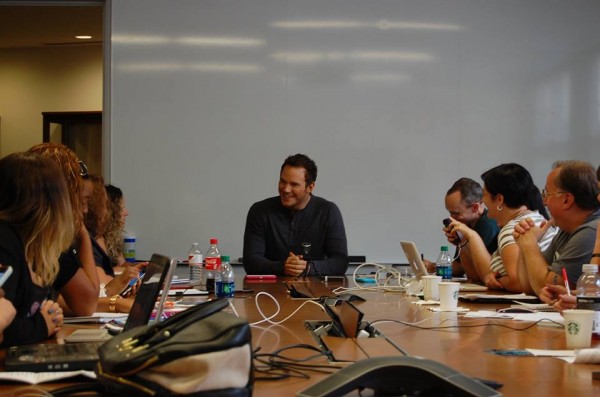 Champagne Living: Being a Marvel super hero now, were you a fan of the Guardians before or know anything about them, or a fan of comics?
Chris Pratt: I was a comic book fan in probably eighth grade ninth grade tenth grade right around that time. We didn't have a ton of money growing up, but if you're broke everything is expensive, you know.  So I didn't have a ton of 'em, my friends had a lot of them. I would like to draw the pictures out of them. I loved the artistry, I loved  the characters, and the physicality of the heroes.  I just like was a big fan of that, and was always drawing comic book heroes.   There was one time that I won three hundred bucks playing Bingo with my mom and bought three hundred bucks worth of comic books.  One of them was a Guardians of the Galaxy comic book and it was right around that time, I guess in 1991 there was an incarnation of it. For me the stories weren't what grabbed me, it was the covers and it was the cool art on the inside and the outside.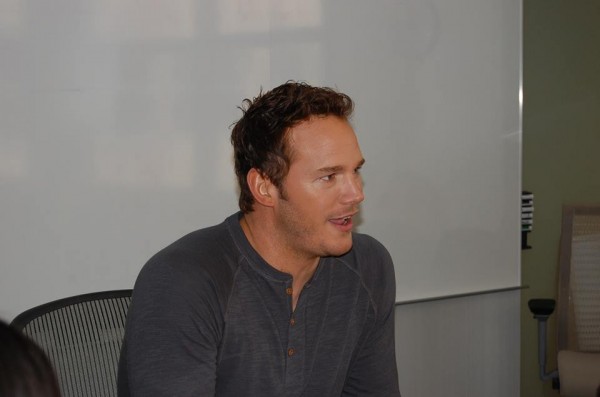 Champagne Living: What was your most memorable moment while filming?
Chris Pratt: That very first day we were on a set in an area that's called Morag. I was wearing Quill's long jacket for the first time.  Actually another great moment is the first time I put that jacket on and walked, I was like, oh my god, the jacket was totally telling me how Peter Quill would walk, but I'm running, there's a wind blowing like probably sixty seventy miles an hour, rain machines, guys are shooting real water from real ponds, hundreds of feet up in the air, and we're on a, an outdoor set that's probably a hundred and fifty yards long, a hundred and fifty yards wide.  It's a massive  two football fields put together with green screen all the way around these giant shipping containers stacked like ninety feet high. It was like a sea had just drained out and- and it revealed this city that had been underwater for ten thousand years.  So it was,that was the moment where I thought, holy crap, this is happening, I'm on this movie, and it's going to be epic. 
Champagne Living: Did you have any input in the soundtrack?  What's your favorite song?
Chris Pratt: I have a contentious relationship with that soundtrack because I put it on my iPod as my list to run and work out to.  S,o I love and hate all of those songs.  But for me the, the best one was probably Ooh Child because there  was a certain beats per minute that matched with my running pace.  When I'm running,  I need to match my feet to the music, so I can forget how terrible it is that I'm running.    It's like kind of almost like dancing in that way,  that was the song that had the appropriate beats for minute.  I think it's got to be close to eighty beats per minute, or something to that, because that's like the right pace for me as a runner.  I like that one. I definitely hate some though, not that they're bad songs it's just I've been listened to them maybe no less than a hundred and fifty times or something.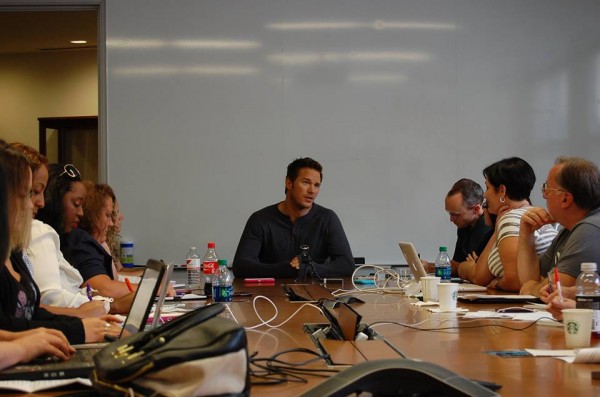 Champagne Living: What is your favorite behind the scenes moment?
Chris Pratt: Well, James kept telling me over and over that he was going to replace me.  It kind of became an ongoing joke that he kept pitching different ideas for actor who he was going to put their face on my face, at the end of the movie.  I never was offended by it, I thought it was funny every time he said it.  That was really kind of- maybe my favorite part about filming this movie was the relationship I had with James in terms of our comedy, it matches up really well. 

Guardians of the Galaxy opens August 1
For more details follow Guardians on:
Photos courtesy of: JustEnza.com & MeetKristy.com