When you are a guest in someone's home, there are certain things you expect to find. The same is true when you are renting out a room through Airbnb. If you want your guests to have an enjoyable stay, make sure that you provide them with the following amenities: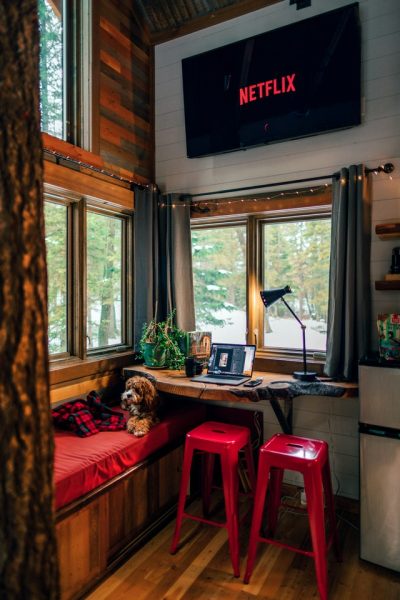 Wi-Fi
This is probably one of the most important things that people need when traveling. Ensure your Wi-Fi is password protected or have the password handy for your guests.
Television
A lot of people like to watch television when they are on vacation. Make sure your TV has cable or satellite and plenty of channels for them to choose from.
Coffee, Tea, and Sugar
Coffee, tea, and sugar are essential for any kitchen. Your guests will appreciate having these staples available to them during their stay. If you have a coffee maker, be sure to provide some coffee pods or ground coffee. Tea lovers will appreciate a variety of teas to choose from, as well as honey or sugar to sweeten their tea.
A Good Quality Bed And Bedding For A Good Night's Rest
The first and foremost thing you should have in your Airbnb is a good quality bed. This is because your guests will be spending a large chunk of their time in your rental sleeping. If you want them to have a good night's sleep, you need to provide them with a comfortable bed. Not only should the mattress be comfortable, but the bedding should be as well. This means having soft sheets to the touch and a mattress topper that is firmer than memory foam.
Luxurious Towels
There is nothing like coming back from a long day of exploring and being able to wrap yourself in a big, fluffy towel. Be sure to have plenty of towels for your guests so they can feel pampered during their stay.
Toiletries
Another way to make your guests feel special is by providing them with high-quality toiletries. This includes things like shampoo, conditioner, soap, and towels. By providing your guests with these items, you're showing that you care about their comfort and want them to have a pleasant stay.
Extra Blankets And Pillows
One thing to always have on hand is extra blankets. This can get chilly in the fall and winter months or even just at night. You don't want your guests shivering all night long! The same goes for pillows – you never know how comfortable someone might be, so always have a few extras on hand.
A Few Games
Board games or card games can help to keep guests entertained, especially if it's raining outside or they want to relax in the living room after a long day of sightseeing. Be sure to have a few games on hand that everyone can play.
Bottled Water And Snacks Adds A Personal Touch
One of the things that can make an Airbnb more enjoyable is if the guests feel like they are staying in a home, not just some random place. Something as simple as having water and snacks available for them goes a long way in making them feel welcome. It doesn't have to be anything fancy, just something to tide them over until they can go out and explore.
In Conclusion, these are the top things you should have in your Airbnb to make it more enjoyable for guests. By following these simple tips, you'll be sure to give your guests a comfortable and memorable stay.