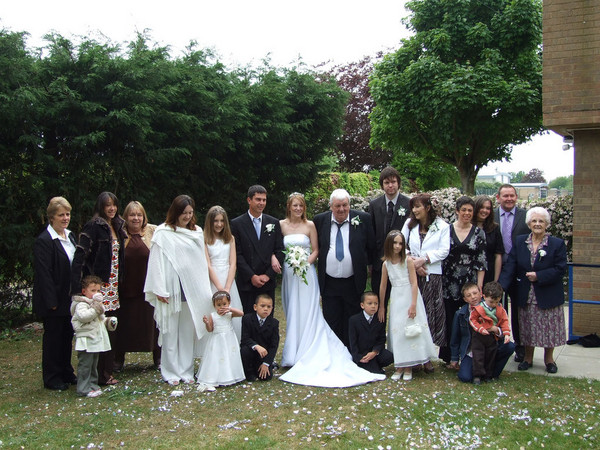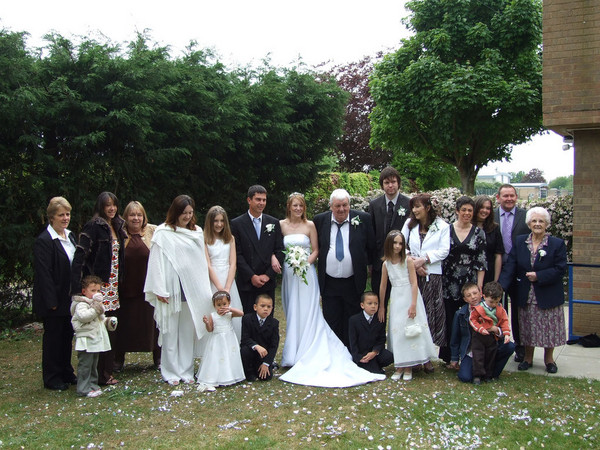 Who Knew?
You've fallen in love, he put a ring on it and now it's time to plan for your nuptials. Though getting married is a joyous thing, it's important to take the necessary precautions to help keep your information safe. With all of the arrangements you will need to make, you could be leaving yourself vulnerable to identity theft or fraud. Scammers are always on the look out for information to use. Don't let them have easy access to you vital information.
There are many ways that scammers and thieves can gain access to your information.
Taking the extra steps to safeguard your ID is an investment that can save you money and a hassle in the future. The statistics are staggering. Worldwide estimates state that about every year billions of dollars are lost due to identity theft. The people that steal this information could be targeting newlyweds or soon to be newly weds.
Here are a some things to consider.
Putting out an announcement in the news paper is a great way to tell the world and even more so your friends and acquaintances that you and your beloved are tying the knot. That's great! Now let's consider who else you are telling. That's right, Identity thieves. So forget about the newspaper announcement, you can always use your online social network. Yeah, you could but be careful not to give times and dates of your special occasions. If your friends and family would like to know, and of course the will, make sure that you send out invitations and  RSVP's. Broadcasting your whereabouts online can be particularly bad. They now know that you won't be home.
Changing your name can leave you vulnerable as well. Be sure to change your name for all financial and identity documents in person. Go to the DMV, Social security office, bank and other institutions to make the change in person. After changing your name be sure to check your credit reports through the three major bureaus to be sure that no one is using your previous name without your knowledge. So let's not change your name, let's hyphenate it. If you do, be sure to understand that now everyone knows your newly taken and your maiden name. Your maiden name is something that is occasionally used for identity purposes and identity thieves to get more of your valuable information.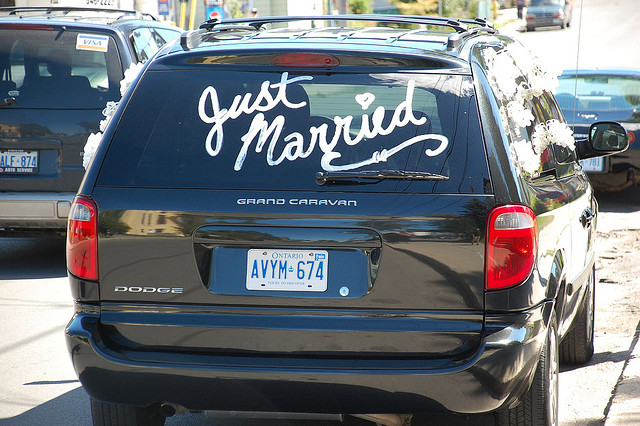 OK. you are married now and going on a delightful overseas honeymoon. Enjoy that tropical or not so tropical paradise. Once again, be sure not to broadcast the details of this information to the world via social media networking or any other form of media that is regularly consumed by the public. Remember to check into safeguarding your valuables and your information while traveling abroad. For some, tourists make easy targets.
Rental agreements and rental applications can also be a way for your information to be gathered by those who are looking for it. Be sure to check references of any rental agency that you might be willing to rent from.
Do enjoy your festive occasion and your much needed break after, in as much luxury as your can muster. But please keep your information safe and don't fall prey to scammers. Do your best to safeguard you information and congratulations!
Of course as a LifeLock paid ambassador, you KNOW what I'm going to tell you next. The EASIEST way to keep you information safe is by joining Lifelock.com. I've been a member for quite a while now, and I have to say that it gives me that extra peace of mind that I need, but NO, I'm NOT getting married again. I don't think that Mr. S would approve.
If you're looking to stay up-to-date on all tips and tricks from LifeLock follow them on:
I received compensation to facilitate this giveaway. All opinions are strictly my own.
Photo credit top: Paul Williams / Foter.com / CC BY
Photo credit center: Julep67 via photopin cc