The items in this post were sent to us by the brand. We do not charge them for consideration or placement as we prefer to retain the right to not place an item that we don't truly love. We may receive a commission when you purchase via our links.
Step away from the traditional, because I am about to unveil a curated collection of secret luxury gifts that promise to elevate your holiday season to unparalleled heights. In this exclusive guide, I've scoured some of my secret sources to bring you a carefully selected array of exquisite presents that go beyond the ordinary. From miniature thrones fit for your little royalty to artisanal cocktail makers for the ultimate home bar experience, from dazzling jewelry pieces to fulfilling their goals of fitness, each item on our list is a testament to the art of giving in style. Prepare to embark on a journey of discovery, where each gift is a hidden gem waiting to bring joy and delight to your loved ones during the festive season. Welcome to a place where every present tells a story of how you feel about the person who's receiving it.
Fit for Your Little Prince or Princess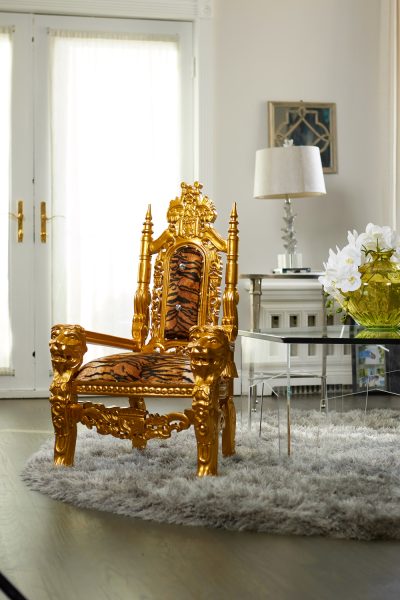 Every little prince or princess deserves a kingdom of their own, and what better way to make their dreams come true than with a Royal Mini Throne from Throne Kingdom? These meticulously crafted miniature thrones are more than just pieces of furniture; they are enchanting symbols of regality designed to transport your child into a realm of imagination and play.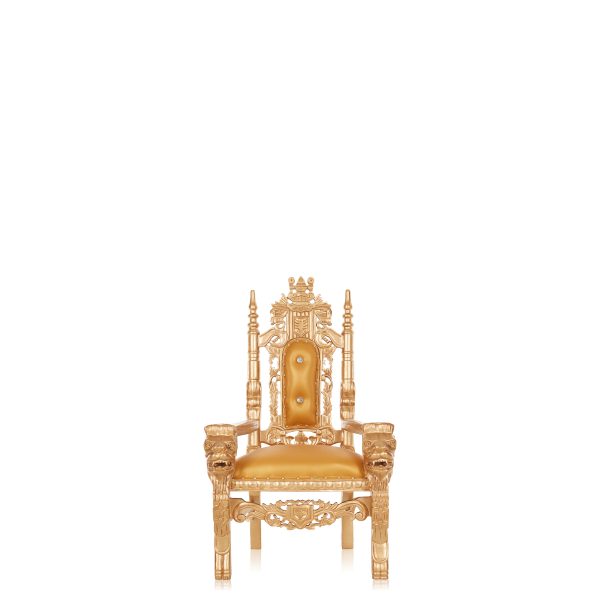 As your little one takes their seat on their very own throne, they embark on a journey where they reign over their kingdom, fostering creativity and building self-confidence. The Royal Mini Thrones from Throne Kingdom are not just beautifully designed pieces; they are gateways to a world where your child's imagination knows no bounds. With intricate details and quality craftsmanship, these thrones become the focal point of playtime, encouraging your little royal to embrace their imagination and create magical memories that will last a lifetime. Give the gift of a kingdom to your child, where they can rule with joy and imagination, courtesy of Throne Kingdom's exquisite Royal Mini Thrones.
Surprise your little one with this stunning "King David" mini lion children's royal throne chair. This chair is hand-carved with only the best-quality mahogany wood and is only suitable for children ages 2-8.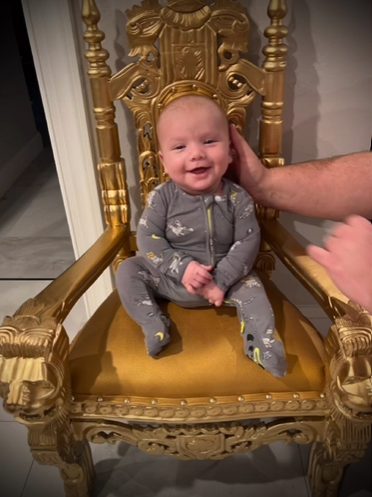 Available in an array of colors, it features stain-resistant marine-grade vinyl, crystal tufting, and nail head trimming. We have this in the baby's room and it's a definite conversation starter (everyone wants to put their little one in it and snap a photo).
Sip Happens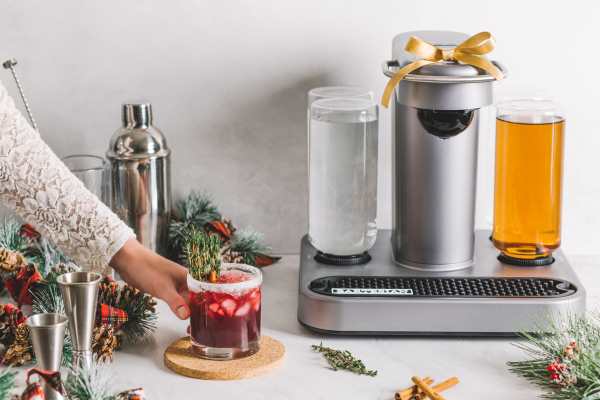 Indulge in the art of mixology with the Bartesian, an absolute must-have for every cocktail enthusiast. Elevating the at-home drinking experience to unprecedented levels, the Bartesian is a game-changer that brings the sophistication of a craft cocktail bar right to your countertop. With the push of a button, this ingenious device transforms your kitchen into a personal cocktail haven, effortlessly concocting a variety of expertly crafted drinks. Say goodbye to the hassle of measuring ingredients or searching for obscure bottles; the Bartesian uses premium cocktail capsules to deliver a perfect blend every time.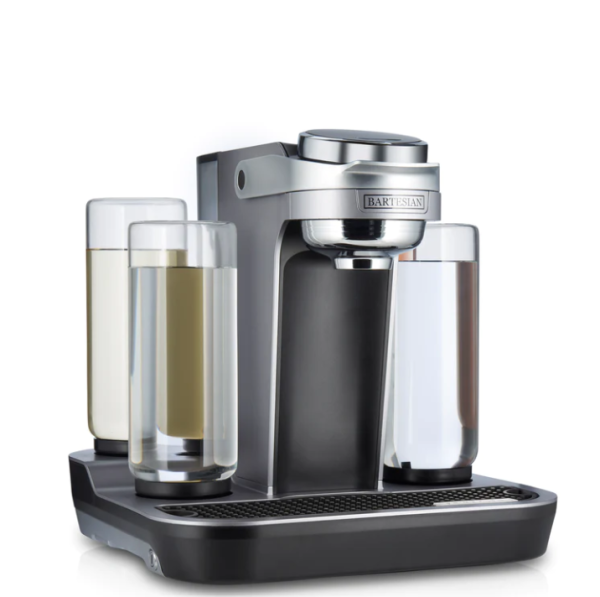 Whether you crave a classic Old Fashioned, a zesty Margarita, or a refreshing Cosmopolitan, the Bartesian ensures that your favorite libations are just moments away. It's not just a cocktail maker; it's a passport to a world of unparalleled taste, convenience, and endless happy hours in the comfort of your own home. Elevate your mixology game and embrace the joy of cocktail perfection with the Bartesian. Cheers to effortless elegance.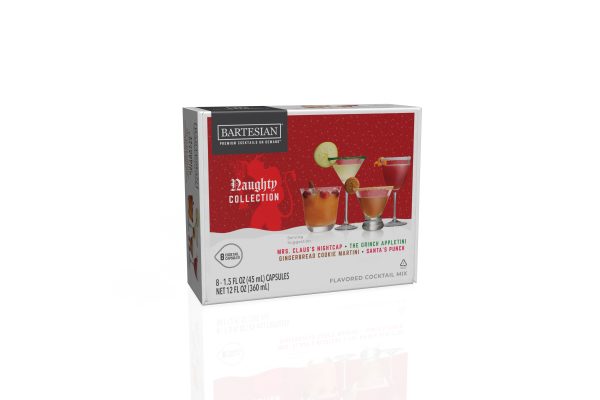 For those looking to extend the holiday cheer, the Seasonal Flavors pack, priced at $19.99, offers an 8-pack of tantalizing options. From the peppermint-infused Peppermint Patty Martini to the cozy warmth of the Sweater Weather whiskey cocktail, Bartesian's Seasonal Flavors capture the essence of the holidays in every sip. Explore the Naughty Collection for bold concoctions like Mrs. Claus's Nightcap and the mischievous Grinch Appletini, or opt for the Nice Collection with the likes of Sugar Plum Fairy and Peary Christmas.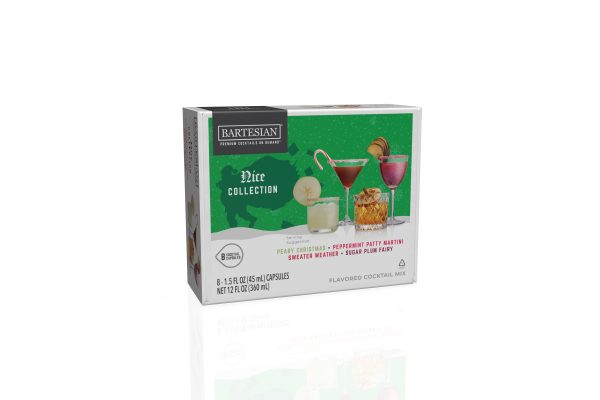 Enhance the experience further with delectable cocktail rimmers such as Cranberry Cheer and Candy Cane, available from November 1st, and individual capsule flavors like Santa's Punch, Yuletide Hurricane, and The Grinch Appletini, hitting the shelves on November 21st. Get ready to toast to the season with Bartesian, where every sip is a celebration!
Don't Use that Towel, it's the GOOD one
How many times have you yelled that?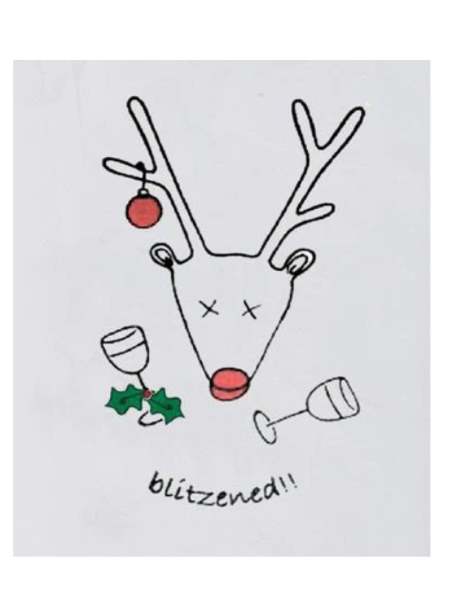 Inject a dose of holiday cheer into your festivities with our delightful holiday bar towels available from Cork Pops. Perfect for adding a touch of humor to your entertaining and gifting endeavors, these towels are more than just a practical accessory; they're a celebration of the spirited season. Imagine drying your barware with a towel adorned in playful holiday prints or using it to mop up spills during the liveliest of gatherings. Crafted with a blend of tongue-in-cheek fun, these towels bring laughter and joy to every occasion.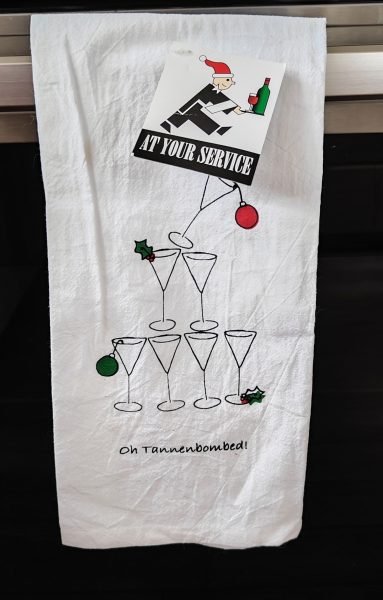 Measuring 21″ x 32″ and made from 100% cotton, they are as functional as they are festive. Whether you're hosting a party, searching for a unique gift, or simply want to infuse your home with the holiday spirit(s), our bar towels are the perfect blend of utility and merriment. Collect them all and let the good times roll!
No More Excuses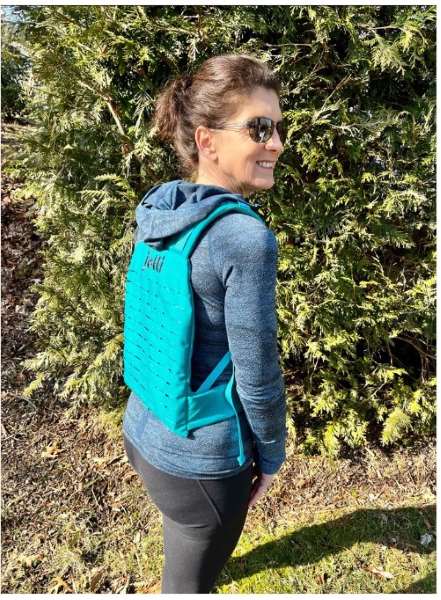 Tired of hearing the "I'm going to work out" mantra from that special someone who never quite makes it to the gym? This holiday season, revolutionize their fitness routine with the Jetti Pack, a gift that blends convenience and motivation seamlessly. The Jetti Pack is the ultimate fitness companion, providing a comprehensive workout experience anytime, anywhere. This weight-bearing fitness solution is just what we need for building bone density as we age and it ensures a full-body workout without the "I've got no time for the gym" excuse.
Crafted with quality and versatility in mind, the Jetti Pack caters to all fitness levels and preferences with additional 6 lb. weight plates available that you can add as you progress. It's the perfect gift for the fitness enthusiast, the person who doesn't want to have to fight to use weights at the gym with the bodybuilders, or someone who needs a nudge like the perpetual "I'll work out tomorrow" crowd. With the Jetti Pack, the gym is wherever they are, making the promise of a healthier lifestyle more achievable and enjoyable.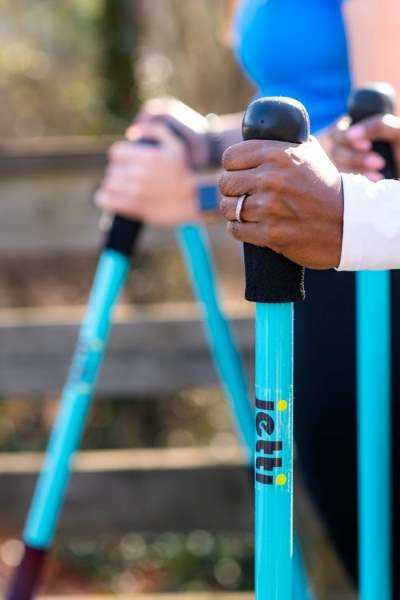 Jetti Poles are where fitness meets functionality and style. Boasting a stellar 5-star rating from 91 reviews, these innovative poles are more than just walking accessories – they're your key to a more effective and engaging fitness journey. Jetti Poles come in a variety of vibrant colors, including the Sky Blue Reach for the Sky, the sassy Walk It Like It's Hot Pink that I have, the resilient Strong as Steel Gray, and the vibrant Get Up & Glow Yellow. With the promise to burn 56% more calories with every step, these smart walking poles go beyond the traditional by building strength in your arms and shoulders, maintaining solid posture, and transforming a simple walk into a full-body workout.
Each order includes TWO poles and a convenient carrying bag, making them the ideal companion for wellness walks, weight loss journeys, or simply adding a touch of fun to your daily stroll. Available in limited quantities, Jetti Poles are perfectly weighted at 1.1 lbs each, ensuring results without compromising joint health. Elevate your walking experience with Jetti Poles and stride towards a healthier, more vibrant you.

Embrace the changing seasons in style with LANE EIGHT's Women's Relay Trainer in Hibiscus, the perfect colorway to transition from fall to winter. This radiant rose-toned shoe is not only a visual delight but a performance powerhouse, designed to carry you through high-impact workouts with ease. Crafted with premium cushioning using a bio-based combination of Bloom Algae foam and sugar cane foam, the Relay Trainer ensures optimal support for both indoor and outdoor cardio sessions.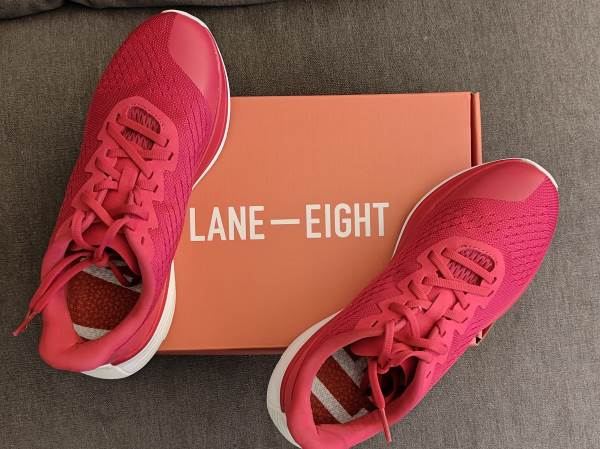 LANE EIGHT goes beyond fashion and function, committing to 100% sustainability and a net-zero carbon footprint. These trainers are more than just workout shoes; they are a testament to eco-conscious innovation, providing unmatched athletic performance, dynamic versatility, and coveted style while minimizing environmental impact.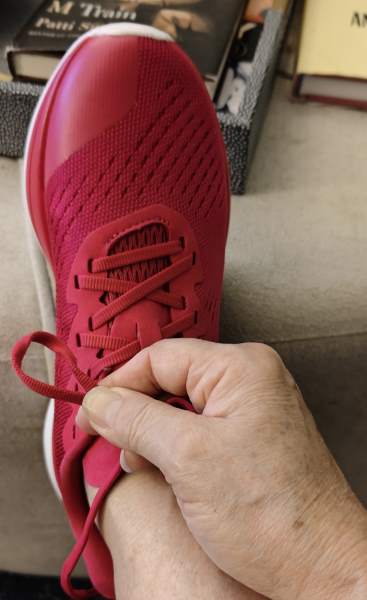 Elevate your workout and your commitment to sustainability with the Relay Trainer in Hibiscus – where fashion meets fitness with a purpose.
Oh – Baby Baby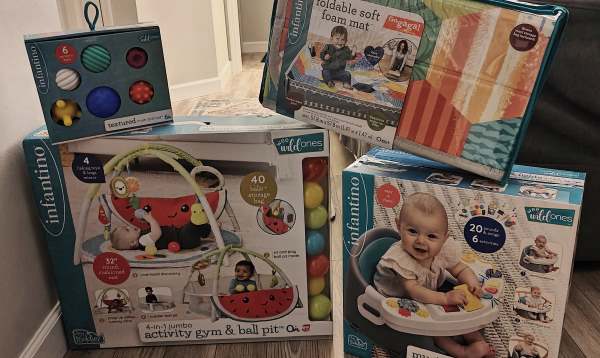 Bring endless joy and developmental fun to the little ones in your life with the 4-in-1 Jumbo Activity Gym & Ball Pit from Infantino. This versatile playtime wonder is more than just an activity gym; it transforms into a delightful ball pit, providing hours of entertainment for your curious bundle of joy. Featuring a vibrant fruit-themed design, this 4-in-1 set stimulates your child's senses and encourages exploration through various engaging activities.
The set includes a comfortable padded play mat, a colorful arch with hanging toys, and mesh sides that convert into a ball pit for added excitement. Crafted with safety and durability in mind, the 4-in-1 Jumbo Activity Gym & Ball Pit is the perfect gift for fostering early development and creating cherished moments of playtime joy. Head to Infantino to make playtime an adventure for the little ones in your life.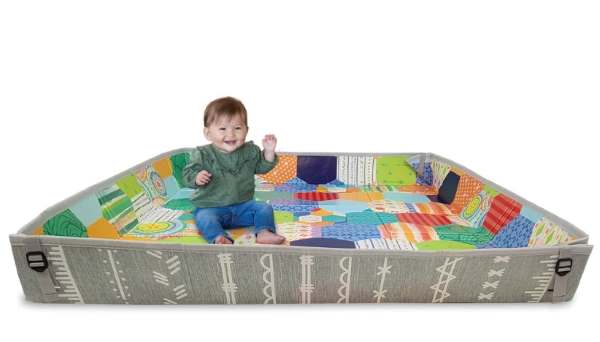 Ensure a safe and comfortable play space for your little one with the Foldable Soft Foam Mat from Infantino's Go Gaga collection. This baby essential combines practicality with style, offering a versatile and cushioned surface for playtime, tummy time, and more. The foldable design makes it easy to store and transport, allowing you to create a cozy play area wherever you go.
The vibrant and engaging pattern on the mat stimulates visual and tactile senses, encouraging exploration and discovery. Crafted with high-quality, soft foam, this mat provides a supportive and secure surface for your baby's early developmental milestones. Whether at home or on the go, the Foldable Soft Foam Mat from Go Gaga is a thoughtful gift for parents looking to create a nurturing and stimulating environment for their little one. Visit Infantino to add this essential to your baby gift list.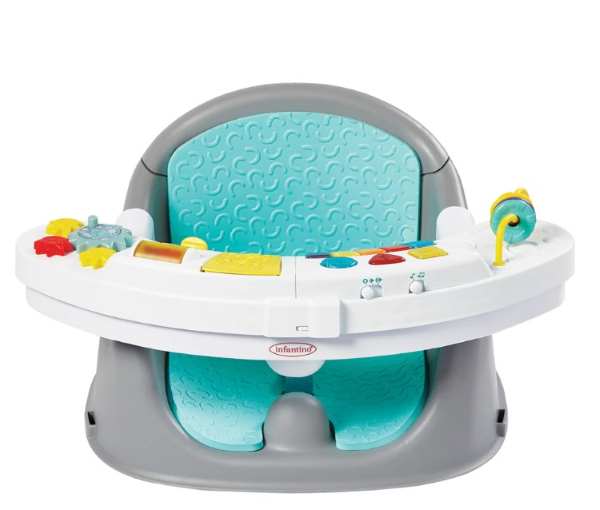 Music & Lights 3-in-1 Discovery Seat and Booster
Transform mealtime into an engaging and interactive experience for your little one with the Music & Lights 3-in-1 Discovery Seat & Booster from Infantino. This versatile baby must-have combines functionality with entertainment, serving as a secure seat, a booster, and an exploration station all in one. The discovery seat features a comfortable cushioned design with a secure three-point harness, ensuring your baby's safety during mealtime or playtime.
With its interactive light-up piano, engaging toys, and musical features, this discovery seat captivates your baby's attention, making every moment an opportunity for exploration and sensory development. As your little one grows, easily convert the seat into a booster to accommodate their changing needs. Make mealtime a delightful adventure with the Music & Lights 3-in-1 Discovery Seat & Booster, available at Infantino, where functional design meets playful discovery.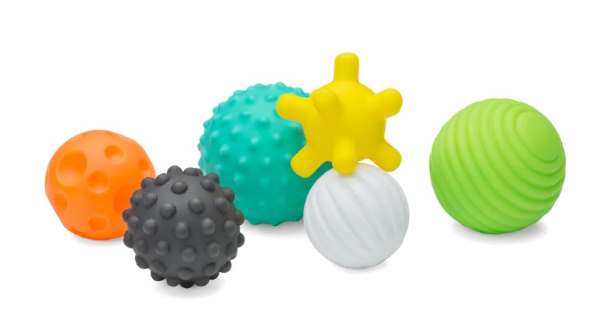 Ignite your baby's sensory exploration with the Textured Multi-Ball Set from Infantino, a delightful addition to playtime that engages little hands and curious minds. This set of textured balls is designed to stimulate tactile development, featuring a variety of surfaces and shapes to captivate your baby's attention. The soft, squeezable material ensures a gentle touch for delicate hands, fostering fine motor skills as they grasp, squeeze, and roll these captivating balls