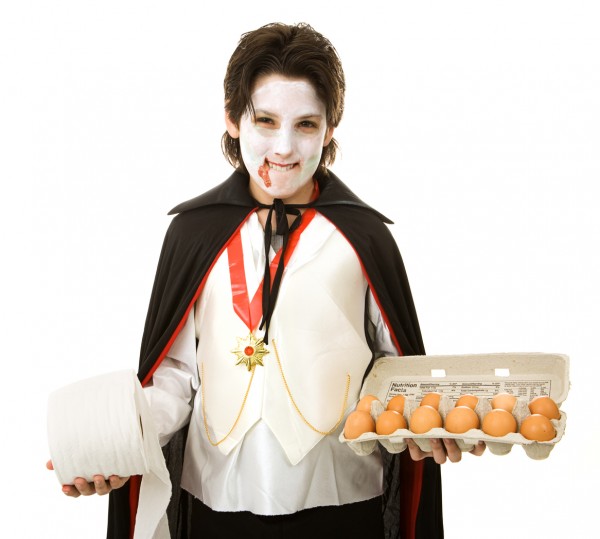 Is it just me or has Halloween become so much more PC? I noticed that (after I bought a ton of candy) that there is a trunk or treat in the nearby park? Whatever happened to hordes of children dressed up to scare offering TRICKS if they didn't get the treats that they came for? When was the last time your car or house got egged? I don't think I've seen a tree or house wrapped in toilet paper in YEARS.
Here are 5 fun ways to bring back the trick in trick or treat
To scare the trick or treaters
 

   1. The living scarecrow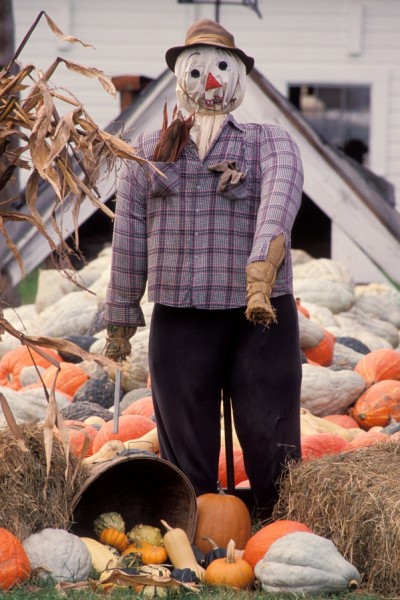 This one gets me every time. Have a friend or family member dress up as a scarecrow. Make sure to cover the face completely and sit on a bale of hay…hunched over. When the kids come to the door…a simple move, a jump up, etc. is enough to scare the daylights out of them.
     2. Plastic cockroaches & other bugs
Have a little fun by adding a few plastic insects into their trick or treat bags as you place the candy in. When they get home and toss the candy on the floor or the table…out come the bugs for a delayed scare.
For the Halloween party
     3. Mentos in Diet Coke
While Mentos in Diet Coke is always fun, freezing them will delay the reaction and your guests won't know what happened when their bottle of coke begins erupting mid drink, as the ice cubes melt.
     4. Spider cookies!
Bake some chocolate chip cookies. When you take them out of the oven, create LEGS with the chocolate chips by using a toothpick and pulling the chocolate outward.
At home
    5. The bloody shower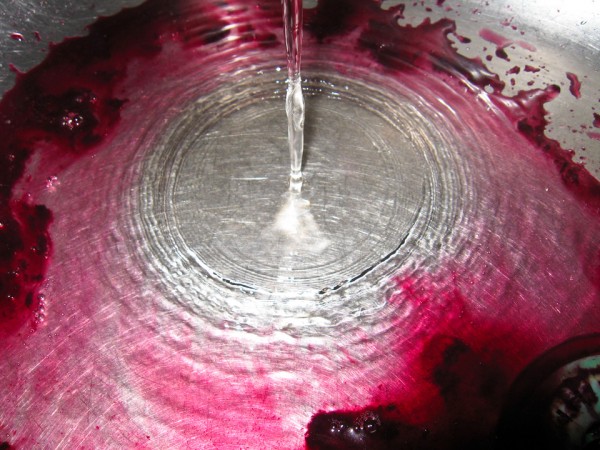 One of my favorite pranks that I learned on YouTube. Learn how to make your shower rain blood with Kool-Aid HERE
For more Halloween traditions, visit a few of my favorite bloggers:
Would your brand like to participate in #FallFun31? Fill out this form for more information.