Usually, the motivation for making home upgrades is aesthetic. We don't like the look of our kitchen cabinets, so we start fantasizing about ripping them out and replacing them with something new. But sometimes, the real issue at the center of our intentions is health. You need a house that's going to keep you cool in the summer and warm in the winter and companies like Craftsman Exterior Remodeling is transforming homes with siding and roofing services that will keep it well insulated. You have to make sure that your home keeps you healthy and nothing else; you deserve good health, right? We want to live in properties that not only look great but make us feel good too! We all know the kind of problems with our properties that can lead to health conditions: mold, dampness, and toxins. But we rarely think about how we can rig them to improve health.    So what options do you have? Let's take a look. 
Non-Toxic Paint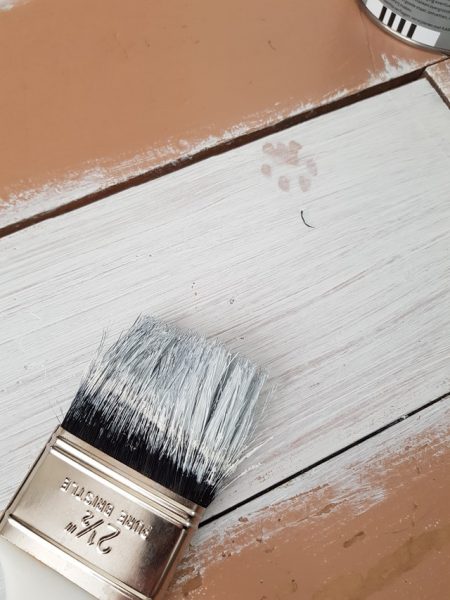 For most of the twentieth century, nobody paid any attention to the constituents of paint. People just wanted colors that looked great – to hell with their health.  All that, however, is changing. Most countries are in the process of banning lead paint – or have done so already. And many are putting restrictions on VOCs – volatile organic compounds – demonstrated to have adverse health effects.  Homeowners who care about their health might need to make a compromise at this point. Instead of insisting on the perfect tone for your living room, you might want to pick a corresponding color – one that looks similar to the target shade but doesn't contain any of the harmful ingredients.  Today, you have all kinds of options when it comes to non-toxic paint. It's not quite as durable as the toxic stuff – but that slight inconvenience is often worth it for your health and peace of mind. So what if it starts peeling a couple of years early? You can just repaint it. Repairing your body isn't so easy. 
Green Mattresses
Most of us don't give a second thought to the properties of our mattresses beyond the comfort that they offer. We go to the showroom, try out a few beds and then pick the one that we want.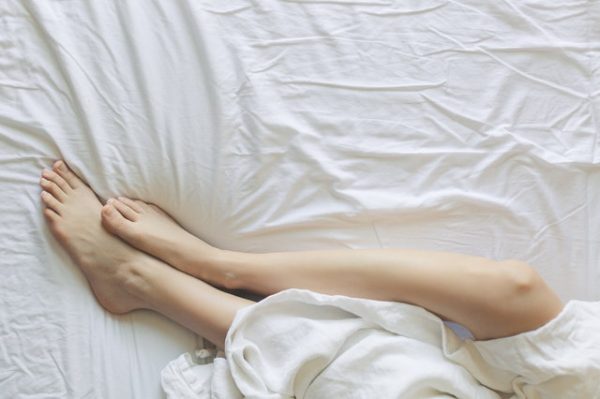 It turns out, though, that many conventional mattresses contain chemicals flagged by national agencies as being bad for our health.  Mattresses are a notorious fire risk. Historically, people who smoke in bed and stub out their cigarettes on their bedding were at a high risk of starting a house fire. In response, the government told mattress manufacturers to begin including flame-retardant chemicals in their products – compounds that would stop fires from spreading.  Unfortunately, some of these substances later turned out to be extremely harmful to human health. OFRs, for instance, are related to several health warnings, beginning in 2017.  The good news is that you can buy "chemical-free" mattresses that don't contain the same fire-retardant dangers but still offer some flame protection, just in case.
Central Vacuum Systems
You've heard of central heating, but what about central vacuum systems?  Granted, these home utilities are rare, but they offer extraordinary benefits, especially for people with allergies.  The principle behind these systems is incredibly easy to understand. First, engineers come to your home and install vacuum points around your house – a bit like plug sockets. They then fit a big pump somewhere in your house – usually in the basement – that provides the suction you need. After that, all you have to do is attach your vacuum attachments to the sockets in the wall, and you're ready to go. The benefits of this system include things like not having to lug around a large cleaning device or store it anywhere. But the main advantage is the fact that utility pumps are usually much more powerful than handheld vacuums. And that means that you're able to suck up more virus particles, bacteria, and allergens, like pollen, pulling them out from the deep layers in your carpet.  Some people find that their systems are so powerful they can use them to replace traditional wet cleaning methods. 
Renovate A Leak-Free, Well-Insulated Roof
When it comes to a house that puts your health and wellness first, the roof is one of the most important structural factors, and yet it is one that is often neglected. Having a roof free from any potential leaks can help you if your health is affected by damp conditions. Your roof should also be well-insulated to help keep you warm.
It's worth hiring a top rated roofing contractor to undertake any necessary work to your roof, given that it is such a structurally important part of your house, and you will want it fixed as efficiently and quickly as possible. You should also make sure to keep an eye on what materials are used to insulate the roof, as some in the past have been toxic (asbestos, for example) and this could be causing underlying health issues if your roof has not been looked at for many years.
Lime Plaster Instead Of Cement
If you've ever read a mold blog (or had a problem with it in your home), you'll have noticed that it tends to target drywall disproportionately.  The reason for this is simple: traditional concrete-based drywall actively accommodates certain species of fungus.  Lime plaster, however, is different. This material is less prone to cracking than its traditional counterpart and helps keep invasive species at bay. It is naturally anti-fungal, providing you with an added layer of protection against black streaks running up and down your walls. 
Air Purifiers
Air purifiers are ideal for people who have allergies or anyone who wants to ensure that viruses don't circulate endlessly in their homes. The problem with traditional air purifiers is that they have an annoying tendency to release ozone into the atmosphere. Furthermore, they don't destroy the particles that cause sickness – they only trap them. The good news is that you can now get air purifiers that work at the molecular level. These devices destroy pollutants, converting them into harmless byproducts, according to information posted on the Molekule Facebook page, a company operating in the space. Thus, advances in technology are moving the industry in a new direction. No longer do homeowners have to make do with products that simply mask odors. New technology means that they can dispose of them completely.
Use Radon Detection Kits
The idea that you might have radioactive particles floating around in your home seems far-fetched. For the average person, radioactivity is an exotic physical process that occurs in the heart of nuclear power plants.  It turns out, though, that the soil on which we build our properties is highly radioactive. Uranium is a naturally-occurring metal that has been around since the formation of planet Earth. When it decays – which it does over long stretches of time – it releases radioactive radon (hence the name). And this can make its way into our homes.  Radon exposure is dangerous, and the EPA believes that it might lead to lung cancer. Worryingly, the agency believes that more than one in every fifteen homes is about the safe limit.  The first thing to do is to install a radon detection kit in your property. These devices tell you whether radon is present in your living room, kitchen, or dining room, allowing you to take action swiftly.  Please note that long-term radon exposure is dangerous and, therefore, something you need to deal with immediately.
Increase Natural Light Entering Your Rooms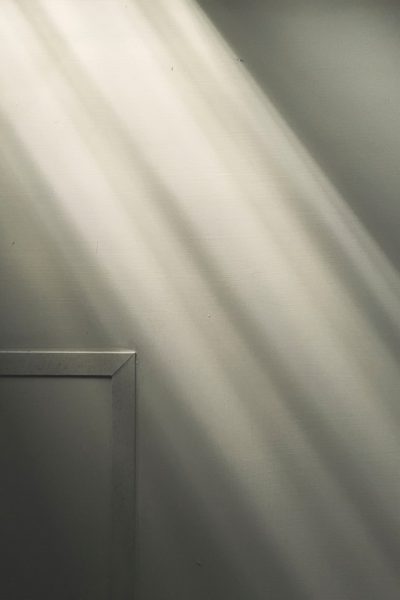 When it comes to increasing the amount of natural light entering your rooms, you've got two options. The first is the cheapest: just buy an artificial light that mimics natural sunlight.  There's nothing fundamental about the fact that the sun emits the light that makes it so beneficial to your health. What counts is the wavelengths of the light that it contains. Manufacturers have been able to simulate this, creating bulbs that emit the kind of white light you get from the sun.  The second approach is more expensive, but also more attractive: install skylights and architectural glass. The possibilities when you go down this route are tremendous. You could, for instance, extend your kitchen at the back with a glass-paneled seating area. Or, you could add skylights to avoiding spaces around your property If you decide to make modifications to your home, go big. Making small changes leads to small increases in light levels. 
Add A Whole-House Water Filter
The water you get from the mains isn't always as pure as you might hope. For instance, it contains certain "forever chemicals," which are found in drinking water across the country, despite efforts to remove them. There are other nasty compounds in drinking water, including industrial chemicals and chlorine.,  Many people who are concerned about this issue have filter jugs, which they refill periodically for drinking water. Unfortunately, these are an inconvenience and don't protect you against contaminants in shower water.  Whole-house water filters get around this issue. You just attach them to the mains pipe as it comes into your home, and all water downstream is automatically purified.  These systems tend to be more heavy-duty than traditional countertop filtration systems, meaning that they're better at scrubbing the water and eliminating all the nasty particles you don't want floating around it in. They're particularly good at preventing heavy metals, such as mercury and cadmium, from getting into your property.
Non-Toxic Wood Products
The wood that we use in our homes can be deceiving. It looks like it should be completely natural and, therefore, safe. But many wood products we put in our homes today come stuffed with dangerous compounds, including formaldehyde – something that can cause both skin and respiratory problems. There is even some evidence that it might cause certain types of cancer.  If you're worried about this issue, you need to look for certified CARB-compliant wood products. These provide all of the aesthetic benefits of regular wooden home furnishing products but don't contain harmful chemicals.  Wrapping up, your home can potentially harbor multiple threats to your health, many of which need remedying quickly. Fortunately, there are almost always alternatives that you can use, allowing you to get the best of both worlds – a safe home that looks great.