Some of the items in this post were sent to me for consideration or sponsored. Others are items that I've spent my own money on. That being said ALL of the items in this post were chosen because they are favorites of my.
Being home is not getting any easier
I thought that by the 6-month mark that I'd have this whole…my life revolves around the house down pat. But, I don't. I miss going to restaurants. I am ready to travel again (but, not really because I'm scared), and my growing mask collection has become as obsessive as my striped shirts collection is (one day I'll count all of the stripes I own). I've also been ordering online…A LOT to the dismay of Mr. S and my bank account. Oh yeah, and I've also started dieting AGAIN….because, well…COVID 19 (or 20 or 25). I gained back ALL of those 20 lbs that I had lost and another 10 to boot. My desk chair (ok, it's really the couch) has an indentation that can never be removed it's so deep, and I'm cranky from not eating pasta.
But, there are still things that I find delight in
I know you're going through the same set of emotions, so I wanted to share some of the things that have actually made me smile, given me a little pleasure or made my life better.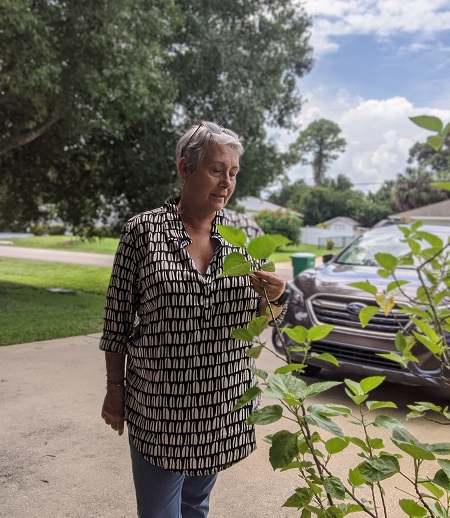 rockflowerpaper
Last month I was shopping yet again online and these beautiful tunics popped up in my Facebook feed. I swear Facebook is a mind reader. So, of course, I clicked over to see if they came in my ever-growing size (I admit, that I went from medium to extra-large and am halfway back now) and fell in love with this black and white tunic. I hadn't pushed PURCHASE yet when the brand reached out to me. MIRACLES DO HAPPEN and I was able to not only score the tunic that I fell in love with but also a white one as well.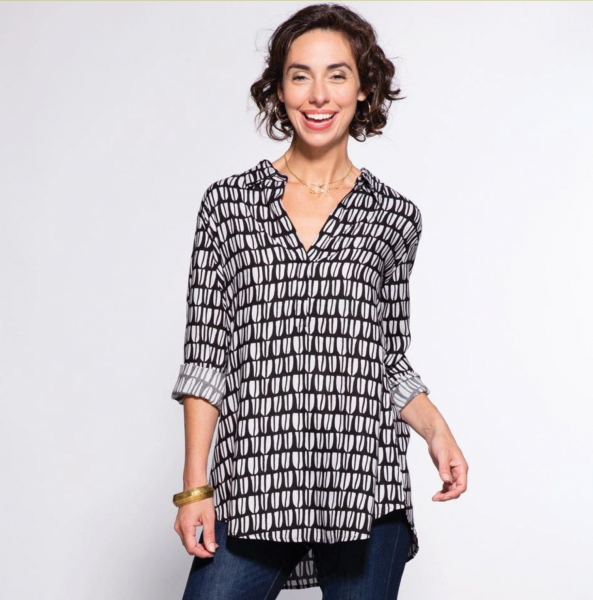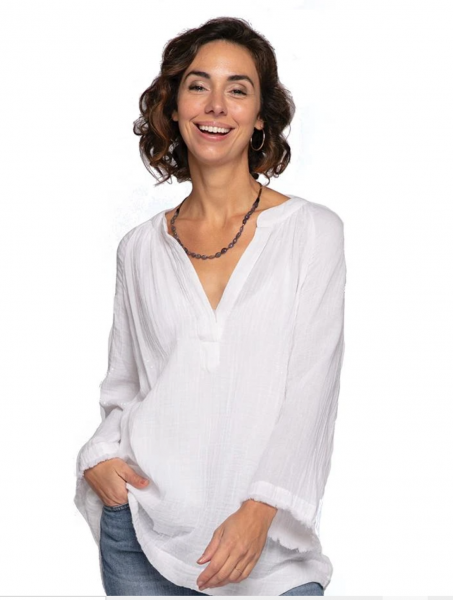 Hooked, I started shopping on the site, even MORE, and bought myself a few other things, including this awesome jute tote. I'll probably use it for travel whenever that happens again, but for right now it's great for a day at dog beach (we have a great pet-friendly beach that in the 5 years that I've been I've never seen more than 3 people).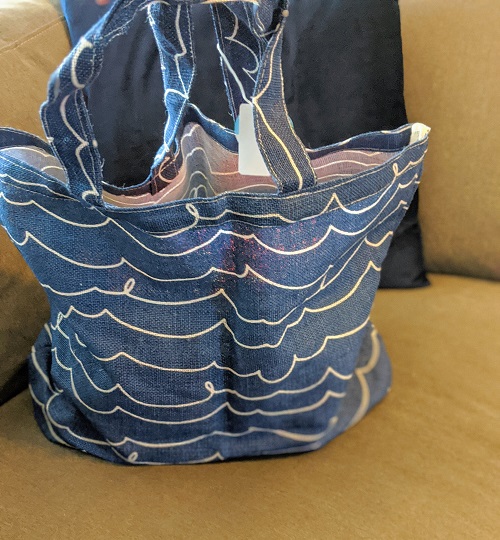 You will definitely appreciate all of their well-priced, high quality, and green products available on the site…and honestly, there's NOTHING better than beautiful tunics to hide all of the sins of the last 6-months and STILL look good when you lose that weight again.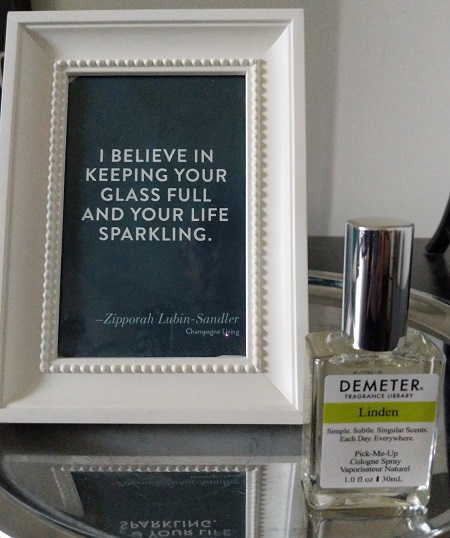 Linden by Demeter Fragrance Co
I'm home, so why am I spritzing myself with fragrance? Probably to cover up the fact that I haven't showered in 24 hours and because, well, I LIKE wearing cologne. It perks me up and makes me feel special. This month (along with the Puppy's Breath that I wrote about last week) I discovered Demeter's LINDEN cologne spray.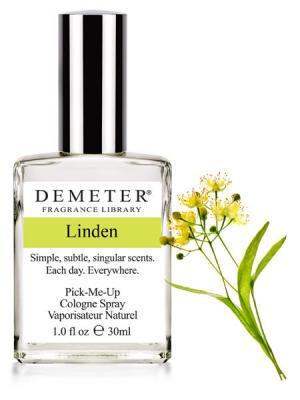 It's grassy and green smelling and it turns out that in Europe, many legends and superstitions are centered on these trees. OOOHHHH, I could use a good legend. I learned quickly that linden wood was used for carving sacred works of art and it was considered a "sacred" tree for people in love, the tree that brought fertility and prosperity. I could use a little prosperity these days (the fertility is LONG gone). Did you know that in the Middle Ages, people carved images of the Virgin Mary and figures of the saints from linden wood, calling the wood lignum sacrum, sacred wood? Available at Demeter Fragrance Company online from $4.00 + up.
You can ring my bell…
Actually it's Clem who's ringing the bells. Did you know that you really CAN teach an old dog new tricks? At 16 years old, this miniature bull-terrier has learned to ring the bells on the doorknob (I have 2 at the front door and one at the sliding glass door in the back of the house) to let me know he wants to go out? He would previously either just sit in front of the door waiting or lightly hit the door with his paw, and if I didn't come – WHOOPS there would be an accident. Now he hits the BELLS each time and even if I'm at the far end of the house I can hear him. It's a DOGGIE DOORBELL and he learned much quicker than I expected. I did use the dog potty training system from Athena Pets that accompanies the bells (all online).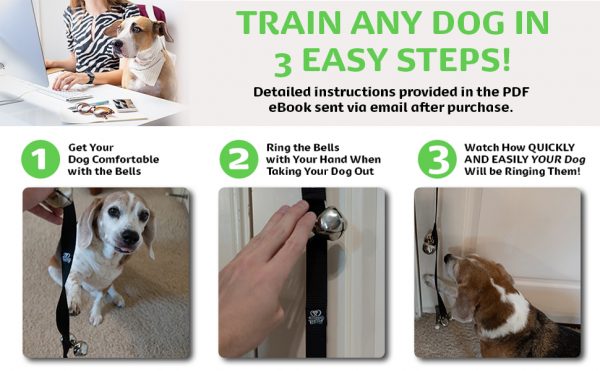 This has truly been a lifesaver. I spend less time saying "Clem, do you want to go out?" and more time humming an old favorite Anita Ward song (disco fever anyone). Best of all it's under $10 for the bells and the 7-Day Potty Bell Challenge (think of what you would have spent on hiring a trainer).
Around the Globe right at home?
I said that I missed traveling and one of my favorite things to do when I'm out and about in ANY country is to visit the marketplace and artisans to pick up locally made crafts and goodies. I think that's the #1 thing that I miss most on a personal level. That's all in the past because I recently discovered GlobeIn, a subscription box that brings unique artisan goods from around the world, right to your doorstep each month. This month I chose the "Homey Box" and while I normally would find a few things that I love and a few to give away in subscription boxes, I'm being selfish with this one because I absolutely adored everything in the box.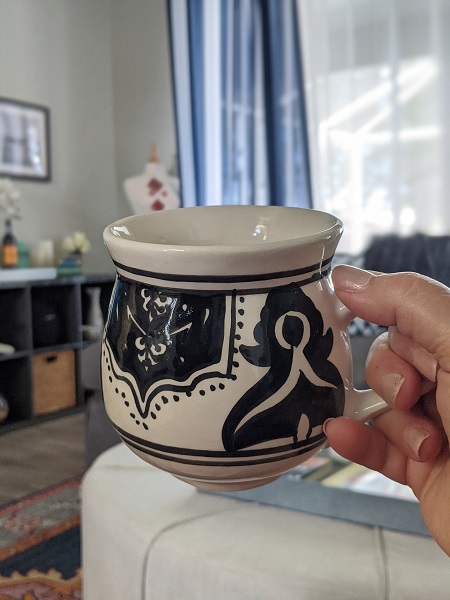 My favorite was this cup…or that scarf…or. Actually the entire box and I love that I had the option of actually CHOOSING the theme that I wanted. If you are a family member close your eyes and stop reading RIGHT NOW because this might be under your menorah this coming Chanukah. Subscriptions from $33 per month and up. Get 50% off your first box (3-month subscriptions and higher) with code: ZIPPORAHS
Those are my faves for September. What have you found lately that you can't live without? I'd love to know.