This is a sponsored post written by me on behalf of Friendship Dairies. All opinions are 100% mine.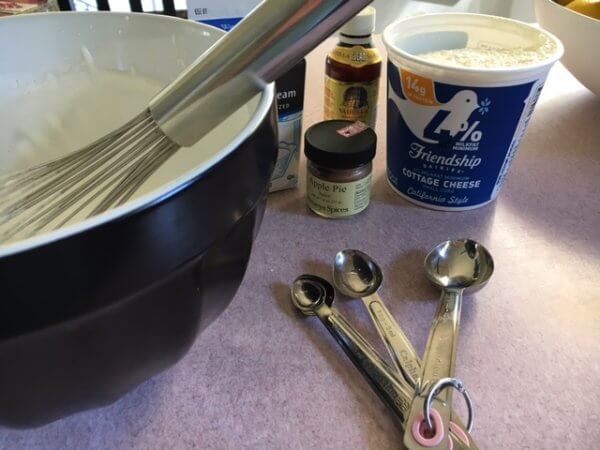 I wouldn't consider myself a picky eater, but there are just some things (or ways to eat them) that I just don't like. Mr. S is the same way. Take cottage cheese for example. I LOVE it mixed with vegetables and lots of salt and pepper as a lunch, but the thought of having it as a dessert was something that made me make that ewwww face. Mr. S on the other hand doesn't like it. If he sees it in the fridge he pushed it to the back and reaches for something that he THINKS is more palatable.
So, I challenged myself to create a recipe with cottage cheese that would turn BOTH of us around. Mind you we are both on a low carbohydrate diet and there aren't many desserts that we can have, so if this challenge works….it's a SCORE for both of us. We both enjoy rice pudding, and I was hoping that creating a faux rice pudding with Friendship Dairies™ 4% Cottage Cheese would be a good way to get more of that good thicker, richer and cheesier protein.  With list in hand, I headed to my local Publix for the Friendship Dairies cottage cheese, the other ingredients I had on hand.
Friendship Dairies™ Low Carb Pudding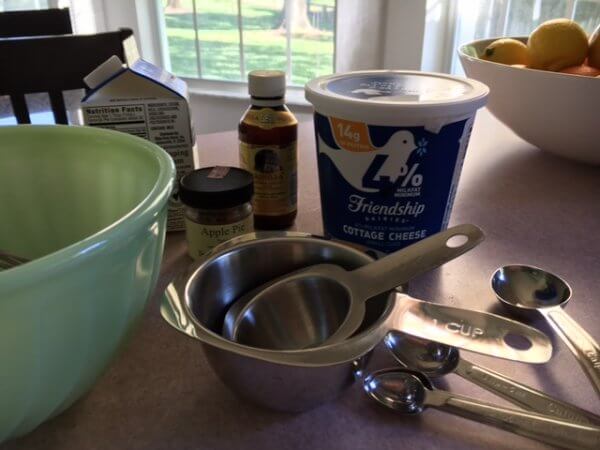 Ingredients:
1 ½ cups of whipping cream
1 ½ tsp vanilla extract
1 tsp apple pie spice (was in the mood for apple pie, but you can substitute ground cinnamon)
2 T stevia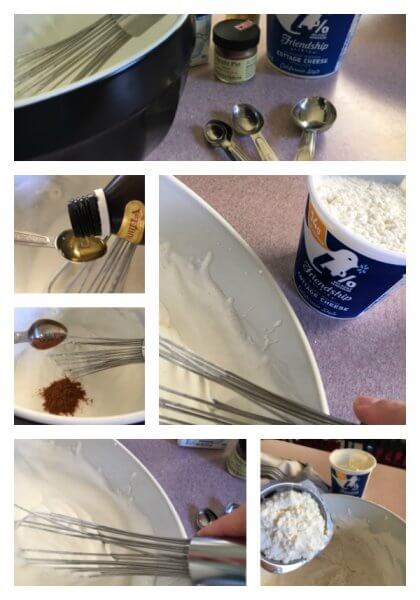 Instructions
Add whipping cream, vanilla, spice and stevia together.
Whip the mixture until it forms stiff peaks
Fold the Friendship Dairies cottage cheese  in (be gentle)
Put the bowl in the refrigerator to set for a half hour
Spoon into serving dishes & garnish with a little more seasoning or some fresh fruit.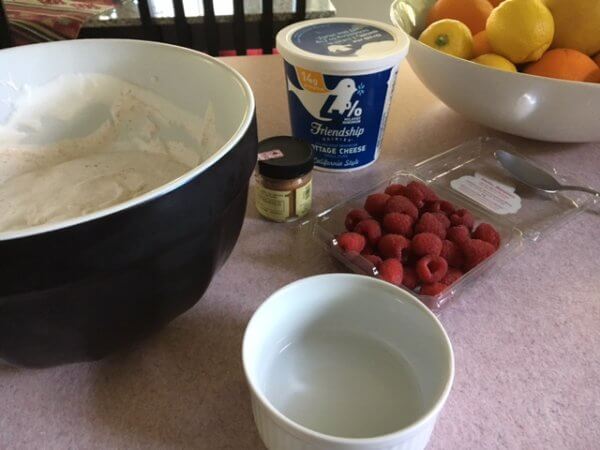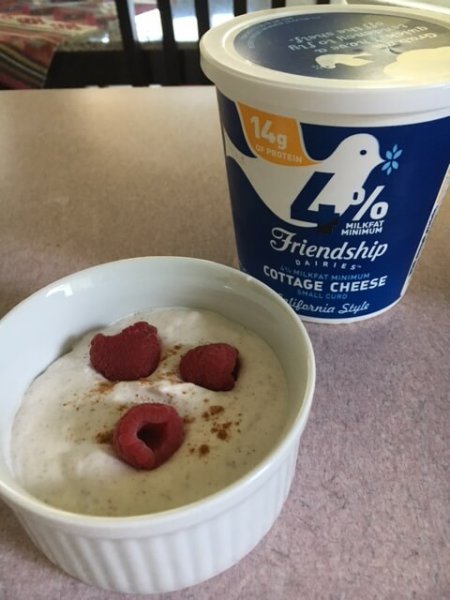 Mr. S would not agree to be filmed (diva), but he did let me take photos as he tried it. I asked him if he wanted dessert, and his response was that we couldn't have dessert on this diet. I assured him that what he would enjoy was perfectly okay on our Keto diet. Luckily, he didn't watch me make it, so he had NO CLUE that there was cottage cheese instead of rice that gave it texture.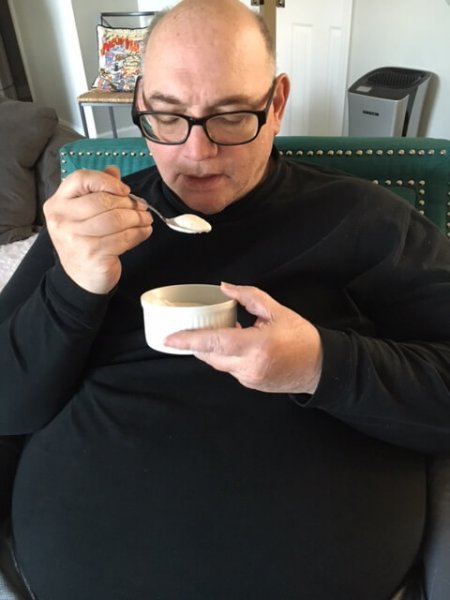 I think his face said it all! He tasted it and smiled.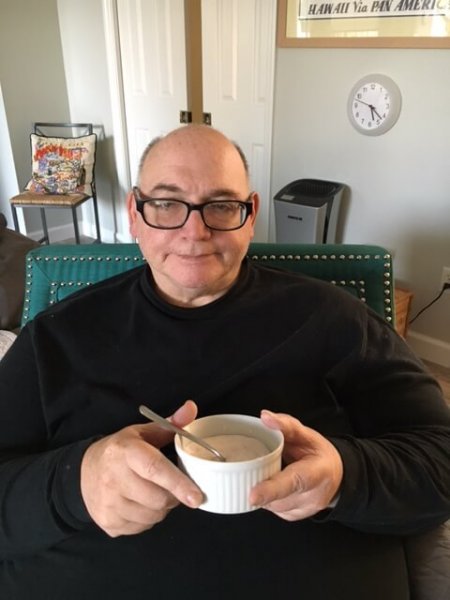 DISCLOSURE: He was happy UNTIL I told him that there was Friendship Dairies cottage cheese in it. I think he would have wanted to know in advance…..but, then again he wouldn't have tried it. The proof that he liked it? After I was finished taking the photos, he went back and ate the entire cup. I consider this a SCORE! Next it was my turn. I waited for HIS reaction before I decided to try my concoction. He took control of the camera while I dug in. I DO LIKE COTTAGE CHEESE….just not as a dessert, then again I think this was the first time I actually tried it as a treat.
Whether your friends and family are cottage cheese lovers, or there's someone who won't even try it, there are some great recipes and ideas available on the Friendship Dairies™ site.