I received product to facilitate this post. All opinions are strictly my own.
While I live in Florida, I will always be a New Englander. There is a certain sensability in the way we lived, enjoyed, and even dressed. I have always believed in three things when it comes to style
Find your signature look and stick with it
When in doubt – stick to classic cuts in great fabrics
Never overdress. You don't want your clothes to be what they notice first, you want them to notice YOU
After being surrounded by pinks and greens, there's something comforting about dressing great classic clothing. I like great quality, sustainable fabrics. I like purchasing US made products that are made of natural fabrics like pima cotton and merino wool.
With Ramblers Way, we're crafting beautiful clothing that makes people feel good, both inside and out. – Tom Chappell, founder of Ramblers Way
It's always fun finding new companies that reflect your own style, and Ramblers Way is my newest find.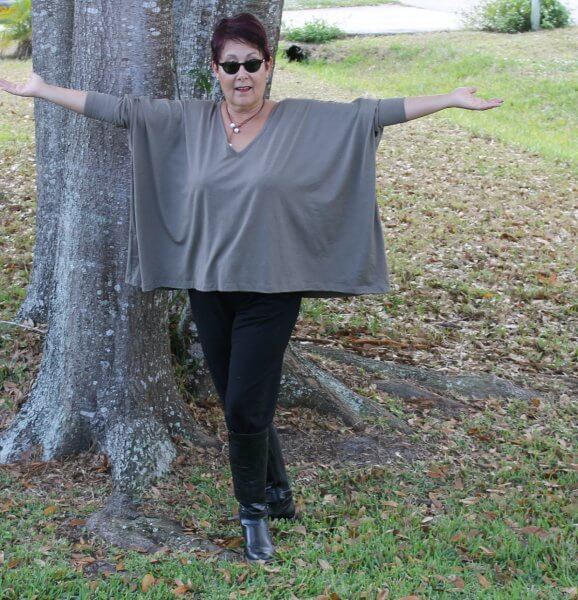 This fun oversized women's wool sweep batwing sleeve T (on sale right now for $60) may look huge, but when paired with a slimming pair of Women's Wool French Terry Tapered Pants or your favorite leggings it will balance even a pear shaped body like mine. Offering an updated look for daytime errands or a casual evening out to dinner this outfit can be accessorized to the max for different looks.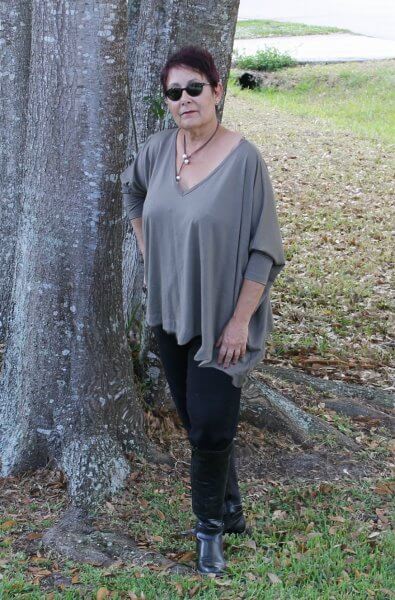 On days when I want to step up the look a bit, I go for dresses and skirts. In Florida they are a lot more practical, and there's nothing that works well on ALL body types more than a wrap dress.
The v-neck of this Wool Asymmetrical Wrap Dress (currently $100) is perfect for layering necklaces for a funky/artsy look, and the lightweight wool with short sleeves make it perfect for year round wear. Paired with a short jacket like this long sleeve Wool Tuxedo Jacket (now $215) it becomes a real signature look for me.


All of the items shown are currently ON SALE and there's a LOT MORE WINTER left to wear them. Head to RamblersWay.com for these as well as other great choices.