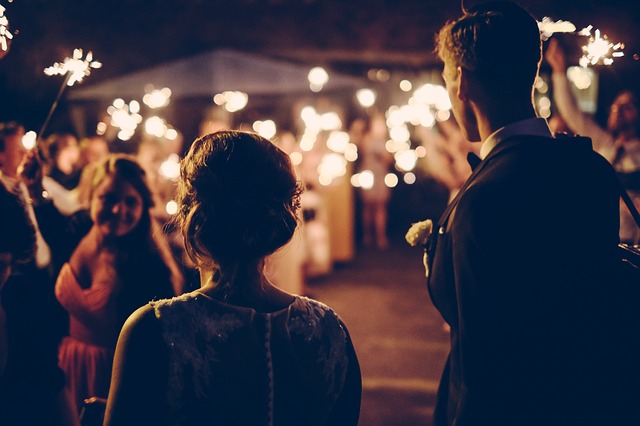 For many of us, a wedding happens only once in a lifetime. Because of this, we really want it to be as perfect as possible. But organizing a wedding ceremony and then the banquet that normally follows it is not going to be easy. There are a lot of challenges that you need to overcome, such as making sure that the food is delicious and fresh, ensuring that the flowers don't wilt, seeing to it that the champagne and wines keep flowing, and making sure that the dresses and suits fit their wearers.
Now, the things above are actually the easier ones to manage. There are other matters that you need to really look into if you want the day to be flawless and picturesque. We discuss three of the more important matters here. 
The guest list should contain only the names of people who deserve to be there
No matter how hard you try to make your day perfect, if the people who are going to attend it do not care so much about you and your preparations, things can still go wrong. Because of this, it is important for you to make sure that you invite guests who truly care about the celebration that you are throwing.
Steer clear of people who just eat and go, and those who attend just so they can show off their jewelry and achievements, making the conversations about them instead of about you. Also, avoid those who are known not to follow dress codes; they will destroy your photos and videos.
Now, don't ever be compelled to invite people because you are related. Just because you are related by blood doesn't really mean that there is some sort of intimacy between you and them. There is only one criterion for inclusion: you want to celebrate your special day with them. So it doesn't really matter if you were classmates from grade school or if they pass the stringent sperm or egg donation requirements. Only invite the people who care about you and your partner.
Hold your suppliers accountable
Before you agreed to work with them, your suppliers surely made a lot of enticing promises. During your wedding, you really need them to deliver on those promises. If you see that their services are not up to the standards that you agreed to, talk to them and ask them to deliver as promised. So that it will be easier for you to do this, make sure that you are able to put everything in writing. That way, no one can deny the promises that they made. 
Learn to go with the flow
Read this. No matter how much you may want to you control and monitor every conceivable element, things can still happen on the day of the wedding itself. During such times, you really have to go with the flow and not stress yourself over little things.
Champagne not of the right brand? No need to worry, it's still champagne, it's still celebratory. The zipper of a bridesmaid's dress broke? Let it go, safety pins exist for a reason. Besides, no one's going to examine the dress closely. The officiant not the one that you rehearsed with? Don't stress over it, that one can still process your marriage documents. If you still mind these things, they will just destroy your mood, affecting how your wedding pictures will look. 
Ensuring a perfect wedding is not always easy, but it's not impossible to do. You just have to secure your checklist and you're good to go.