I have the same addiction that my mother did.
SHOPPING 
My mother's addiction was a BIG ONE, as she wasn't satisfied just going out and buying a new dress – no, that she wouldn't spend her time and money on. She had BIGGER things to buy – HOUSES.
When I was growing up, we never lived in a house for more than a couple of years. As soon as she bought and completed finished remodeling and redecorating, she'd put it on the market and start looking for another. The only times that I remember staying in a house for any extended periods is when she'd buy raw land and design the entire house herself, from the ground up. I remember walking through the aisles of the hardware store looking for cabinet knobs, talking to landscapers about shrubs (one house even had a full Japanese Garden), and going to the plumbing supply houses to choose bathroom fixtures.
While some of the places we lived were older, she absolutely insisted on a modern bathroom and kitchen.  She knew exactly what it took to buy a house, fix it up and resell it for a good profit. Mind you, she was so house-crazy, that we not only had our REGULAR home, but we also had a beach house in South County, RI and a condo in South Florida (which is how I actually came to live here).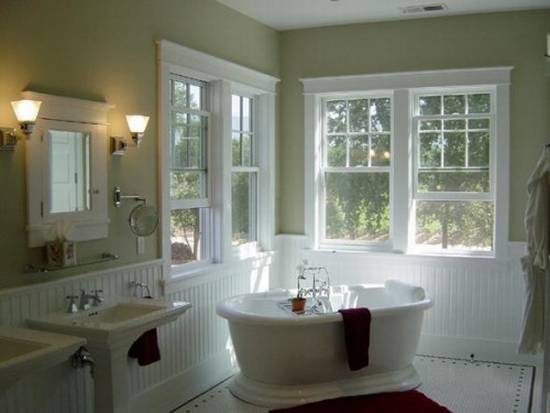 She's been gone for 29 years now, and I find myself going to look at homes on the weekend, looking at them with my mother's eye and trying to find my next mansion. Things have change a lot since she's passed and while I love modern and sleek as much as I do retro, I also want  eco-friendly bathroom fixtures (something that didn't exist when she remodeled).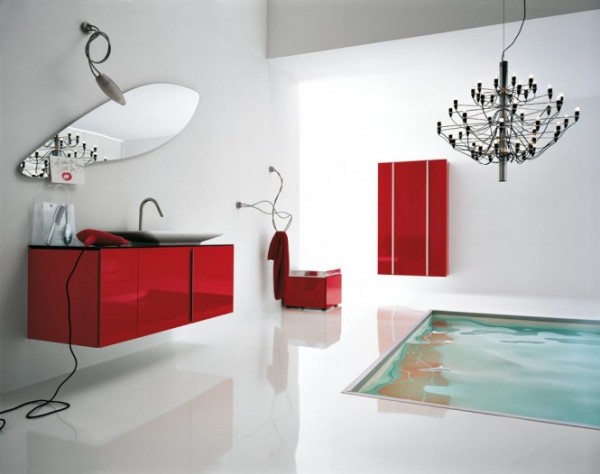 The other day while driving around Fort Lauderdale, I found an absolutely adorable bungalow in the Colee Hammock neighborhood. It was charming (small), with original touches that are difficult to replicate and in dire need of a bathroom remodel. Ever the dreamer, I came home and started looking at bathrooms online for inspiration.  You're looking at some of the photos that I found.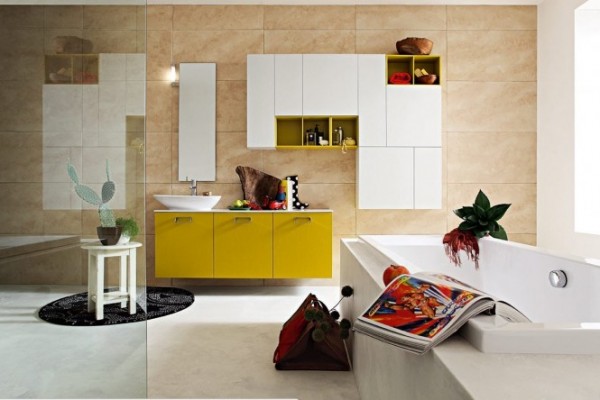 Of the three bathrooms pictured above, which do you think I'd choose for my next mansion?