This is a sponsored post for SheSpeaks.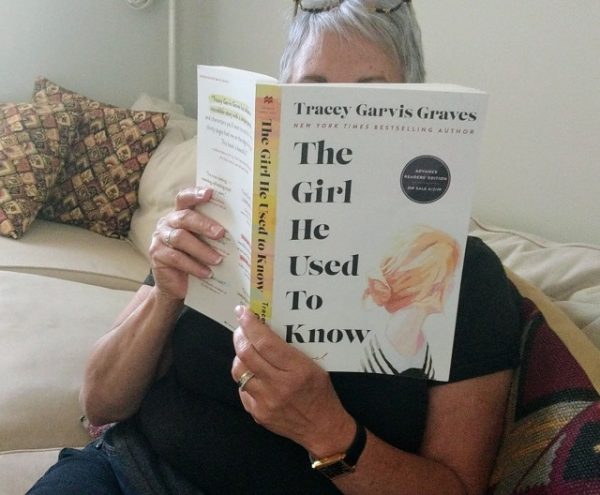 I eat books
When I fall in love with a story I absolutely DEVOUR the book. I am a BINGE-READER, although unlike that bag of popcorn that  I keep eating until I get sick, the only thing that I lose is usually a good night's sleep. I'm one of those who doesn't stop until that last page has been turned.
There is a stack by my bed
But, when I received my copy of The Girl He Used to Know by New York Times best-selling author.Tracey Garvis Graves, I put the others aside to start it.
OK, so maybe I did judge a book by its' cover.
I think it was the girl in the STRIPED SHIRT on the cover that first attracted me. I may be a bit shallow when it comes to my fiction. I want to be entertained, I want the subject not to be too dark, and I want to read something that I can read either while on a binge or in 15-minute segments in between doing things (like a waiting room or over my before work coffee).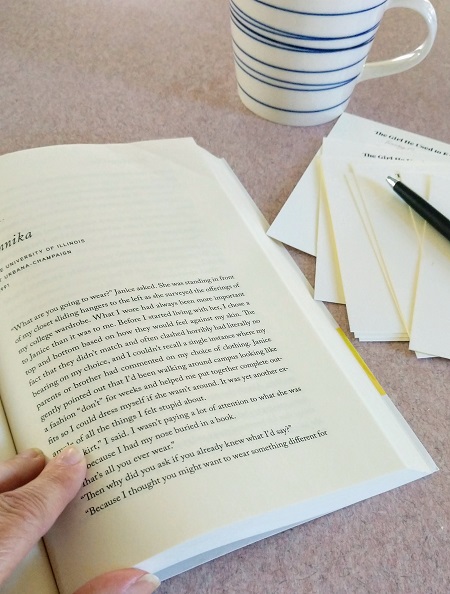 Romance with a TWIST 
I don't kiss and tell, but you'll fall in love with Annika and Jonathan as they struggle through their diverse love story. You'll laugh, you'll cry and in the end, you'll be rooting for them to overcome any adversity they may face.
A woman flawed
As a woman, I love reading female inspired literature from a woman's point of view, and The Girl He Used To Know feeds my need and helps me to form a stronger attachment to the characters. Annika is flawed in ways that I hadn't experienced before. What would have been "just another love story with a few twists" becomes a vehicle for championing those who have been bullied, those who have had obstacles in life and those who have a need to love DESPITE it all. Add in a man who is understanding and kind, and a friendship that surpasses the norm and you've got yourself a magical combination.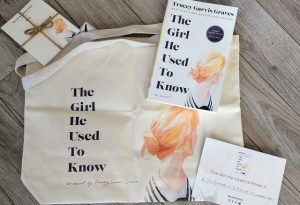 IMPOSSIBLE TO PUT DOWN
Proving that attraction is stronger than fear, I have the feeling that The Girl He Used to Know will attract YOU as much as it attracts Jonathan to Annika!
HEARTWARMING!