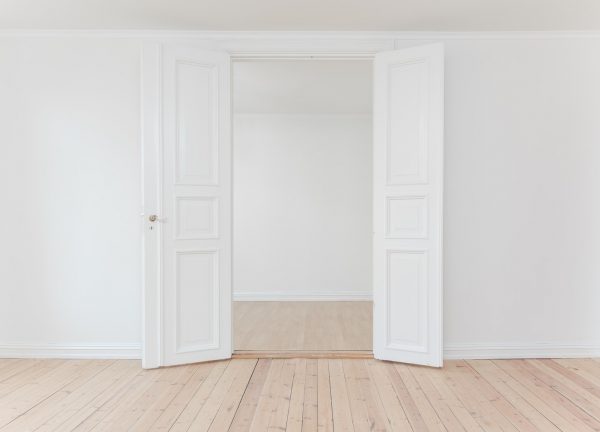 When it comes to creating a home that you love, it's so important for you to take the right approach. Yet, you may not always do this. More often than not, along with various other areas of your life, you may find that you just end up on autopilot. That you're decorating based on homes you've lived in before, or your parents taste. Or, even that you're just following along with society and the homes you see on social media – just to be on trend. Yet, this means that you're really not decorating for you. That you're not creating a home that you love. And, that you're not really designing a space that works for your personality or lifestyle – and that's a shame.
So, we're going to change that. And the way in which we're going to change that, is with color. Sometimes, you'll plan a room based on the furniture that you have in it, or any current present decorative touches that you have. But that doesn't always lead to the best result. And so, to change that, we're going to think about how you can start with color first, use color to bring each room alive and give it some personality, and even bring color into some of the more functional elements of a room.
Whether you're ready to do a little spruce, to make a few changes over time, or to do a big renovation project, here's what you can do to inject color into your home.
Choose Your Palette Carefully
So to start with, you will want to make sure that you're able to create a cohesive color scheme around the house. You don't just have to stick to few shades, but your house may feel a little more put together if you use complementary shades or you stick to brights or pastels or neutrals, rather than a bit of everything.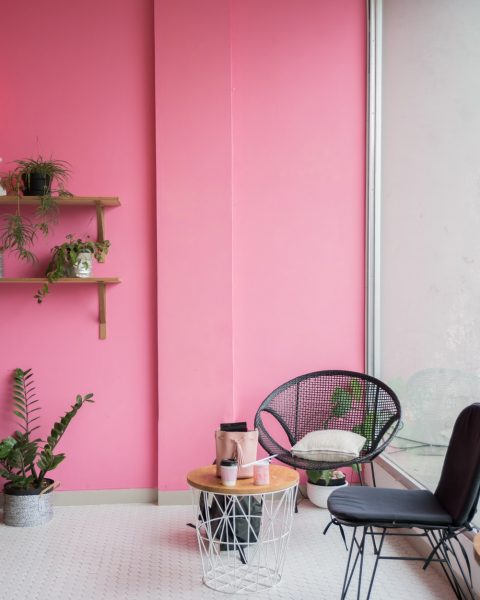 Do A Bold Wall
Now, we're going to walk through the ways in which you can look to bring the color into your home. One of the best, quickest, and most effective ways to do it is with your walls. And if you love a dramatic effect, painting all of your walls in one color can work. But if that's too much, you could look to do one bright and bold wall, with the rest more neutral.
Use Prints
Another way for you to have fun with the walls is to go for wallpaper. Sometimes, the idea of flat color on a wall can seem like too much. It can feel too bright and overbearing for some people. And that's okay. Instead, you might want to look to colorful wallpaper to add some life to a space. This could be the best way for you to be able to add some character to one or more of your rooms.
Go For Colorful Flooring
But your walls aren't the only area you can add color too. Maybe you want to think about injecting color into a space with the flooring. Because you do not have to go with beige or brown or grey floors. You could be dramatic with black or go with gorgeous color of carpet, just to create a stunning look.
Or Ceiling
Or maybe you want to change things around completely and you want to be able to be able to add more color or detail to the ceiling? Well, you can certainly do this with paint or painted designs, but that's not all. When you're looking at lighting, light fixtures and Minka Aire fans, you can add pops of color this way too. That's the fun of decor – there are always interesting ways to spruce up a space.
Add Color To The Accents
Also, we all have different detailing and accents around the home – and these can be nice and colorful too. Railings or doors, hallways, skirtings, even handles – you could look to these details around the home to add a nice accent color and really give your home the complete finished look.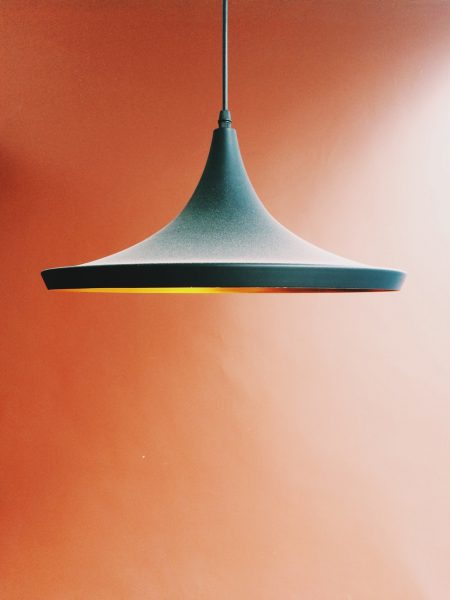 Clash
For a bit of fun, you might want to think about the ways in which you can actually get the colors or prints to clash a little. And not clash in an ugly way, but just clash in a fun and very stylish kind of way. It can be very chic to mix patterns. But you will want to make sure that you're doing it tastefully and slowly, by building up different prints to create a layered, clashing effect.
Keep Things Simple
Or maybe that's not quite your style? Well instead, you might like to think about going with a much more minimalist decor – in color, as well as design. Because color isn't always about being the biggest or boldest or brightest. You can use neutral palettes to create something really soft and calming that still has such a powerful effect, yet complements your minimalist tastes.
Let The Accessories Do The Talking
Another way that you can make this work, is to only use color in the accessories that you're using. This could work perfectly for those of you that do love minimalist decor – because you might prefer an all white canvas to work with. Also, if you are renting and you're not really able to paint or use bright colors, making sure that you get color in with your furniture and accessories can be a really great option for you.
Use Flowers
Finally, another really beautiful way for you to bring some color, life, and personality into your home, is with flowers. We all know how gorgeous cut flowers and plants are, and they can really bring some life and personality into each room in the house. They're also a small, subtle, and natural way for you to add a pop of color. Even if you don't want to have to keep flowers alive, or buy them regularly, you can use artificial flowers for the same finish.