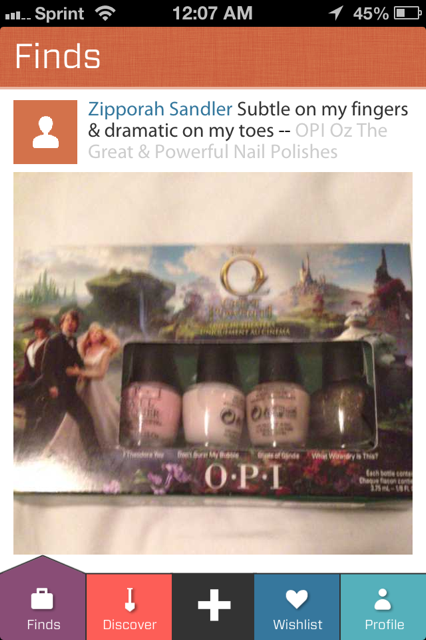 I love going shopping with friends.
There's nothing like an honest opinion when you fall absolutely in LOVE with the perfect dress and your bestie takes one look and shakes her head. For that split second you are devastated, and then realize that she just saved you $200. My schedule and my friend's are no always in sync, so much of my shopping I do alone….or at least I did before trying out the Finds App on my iPhone this past week.
With the push of a button (the shutter on your Finds iPhone App) you can snap and share your "find" with not only ONE of your besties, but ALL of them at once. I can create a wishlist (hint, hint), and interact with loads of other Finds members to share my hauls, as well as theirs. Once you've shared your photo, Finds automatically "finds" it in online stores (by the description) so that your friends can go check it out as well if THEY want to buy that gorgeous pair of wedges that you just scored at Bloomies.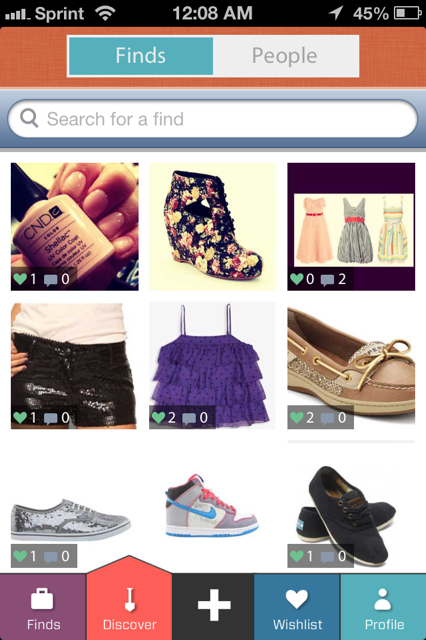 You might even win $100 (that's enough to buy myself one of those items on my wishlist).
Finds is giving away a $100 Visa Debit Card every week to one of it's users! Users must have posted at least once that week and have at least 3 followers.
Share a LOT? VIPs will be able to monetize  finds with affiliate links to earn MORE money to buy those great items you discovered on your shopping spree.
The details…
1. FINDS is absolutely FREE to download and use
2. You  must have an iPhone with iOS6 installed
3. Search "FINDS" in the App Store and hit download
4. Take pictures of your FIND when you're out shopping – make sure to tell WHERE you found it & describe it.
5. See what your friends think of your newest discovery
6. Discover what other's have FOUND as well.
I still love shopping with a bestie, but when I use FINDS iphone app, I feel like all of my besties are helping me to decide if it's the right find for me. I've used it for shopping online, in the store and even for makeup & nail polish.
I participated in a campaign for Mom Central Consulting on behalf of the Finds mobile app. I received a promotional item as a thank you for participating.