This post was sponsored by Bedlam Vodka.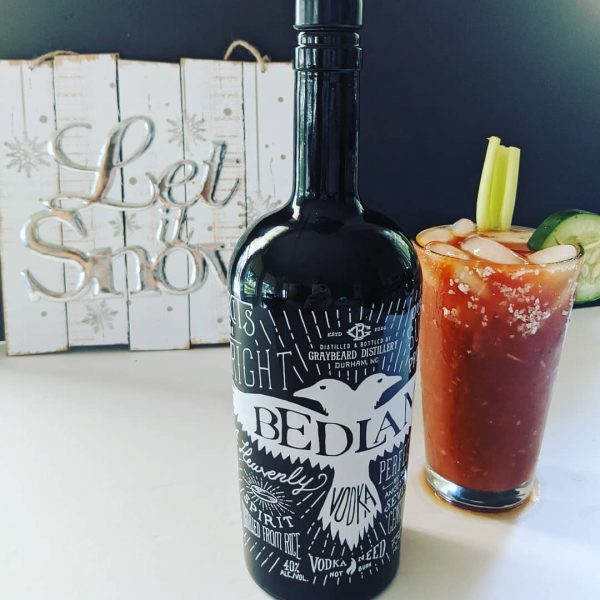 It is New Year's Day and while resolutions have been written down, there is still last night to deal with. A little too much champagne or Tussock Jumper Prosecco may make today feel a little less bright than you thought. But, not only is January 1st New Year's Day, but it's also National Bloody Mary Day. I'm happy, because aside from gin and tonic, Bloody Mary's are my favorite brunch drink.
Today I'm celebrating with my new favorite vodka by Bedlam Vodka​, because I just love a great smooth craft vodka both in my drinks and if it's REALLY good – NEAT. I keep a bottle in my freezer for guests and because vodka was meant to be served icy cold.
Because the Bloody Mary is such a tradition around the Sandler household, we keep it classic, although I had a fabulous Bacon Bloody Mary while in Boise, ID last year that I'd order again in a heartbeat. Mr. S is the bartender around here, so I stole his favorite (and simple) recipe for this one.
Note: He prefers using V8 Juice for more depth to the flavor, but it can be made with tomato juice as well. I'm leaving the creative part to YOU…the garnishing. I kept it simple with celery and cucumber, but I also LOVE a crisp slice of bacon, olives and yes (don't cringe) a block of bleu cheese on a toothpick as well.
Bloody Mary Mix for ONE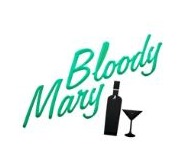 4 oz V8 Juice
1-2 dashes Tabasco
2 tsp horseradish
2 dashes Worcestershire Sauce
Pinch black pepper
Pinch salt
Shake and pour over vodka and ice
Dig out your favorite glass (because this is a comfort drink) and
Wet rim of the glass with water
Dip in coarse salt or cocktail salt (sometimes I use coarse salt and coarse pepper)
Fill glass with ice
Add 2 oz Bedlam Vodka
Add homemade Bloody Mary Mix (see above)
Garnish with????
Relax and enjoy
What is your favorite Bloody Mary garnish?