I grew up in an automobile family. My dad was a wholesale dealer, my grandfather was a car dealer and everyone from my mom to my brother and I worked in the business when I was growing up. I'd take what I could get….the cars that wouldn't sell.  From the car who's handles had to be tied together with rope (front door to back) so that they would fly open as I was driving down the road, to the little Spitfire I got after I got married (I forgot to tell hubby I didn't know how to drive a standard) that I'd only drive on roads with no incline.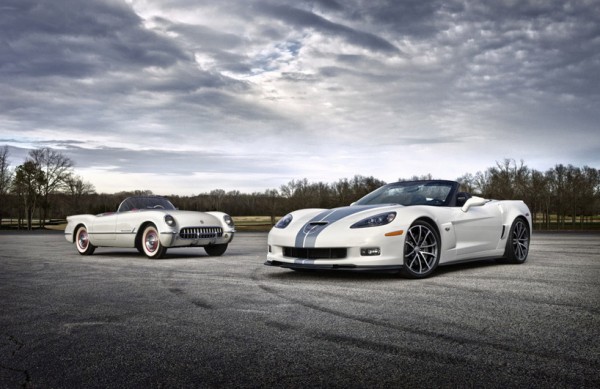 I was a good sport. UNTIL WE GOT A CORVETTE. To be exact it was a 1967 Stingray. Don't get me wrong…it was a beautiful thing to behold….but, I'm 5 feet tall, and those cars are built for big, tall people (like hubby who's 6'2″).  Mr. S talked me into getting behind the wheel. I attempted a graceful entrance and PLUNKED down….way down, almost to the ground. Now at 5 feet tall, my head fell BELOW THE DASH. I couldn't see out of the window, as my eyes were level with the dash.   I attempted pillows under me and behind me.  Then I realized I COULDN'T REACH THE PEDALS.
I think that he bought it KNOWING that I wouldn't be able to drive it!
Over the years I've had a lot of cars (sometimes one a month when we were in the business), I've test driven, reviewed and put cars through their paces. BUT NOT ONCE have I ever attempted to get back behind the wheel of a Corvette.
Next week I'm heading to Santa Fe to drive the all new 2013 Mercedes GL Class.  I'm sure that it will be an incredible car, as most Mercedes are so much fun to drive. When I get back I've decided that I'm going to attempt to get behind the wheel of a Vette again and see what happens. I'm hoping it comes in petite and not just tall now.
Have you ever had a car that you JUST COULDN'T DRIVE?