It's the drink you reserve for that special occasion… a Christmas toast, the clink of the glasses on New Year's Eve at the stroke of midnight, a birthday wish to grandpa, a wedding celebration. These are the singular moments when the bottle is uncorked, the bubbles tingle and smiles blossom on the faces of friends and loved ones.
Because champagne is special, we tend to save it for those certain distinctive moments, the special times, in our lives. But, here's a question for you. Shouldn't every day be special?
Believe it or not, there are good reasons to break out the bubbly and enjoy it at any time. Champagne's unique qualities may cause you to rethink the whole 'special' concept and find more occasions to enjoy its effervescence, unique taste, and lifestyle benefits.
According to Lifehack, champagne consumption adds some additional benefits, especially:
Improved spatial memory
Fewer calories than wine or beer
Bubbles make you drink slower and feel fuller, reducing binging
Champagne contains resveratrol and is just as healthy for your heart as red wine
The proteins in champagne help with memory loss and improve short-term memory
 A Flavour Enhancer
Champagne has some additional, unique qualities that add to the pleasure of including it in your daily diet. While much is said and written about the pairing of wine and beer with various foods, you may not be aware of the food pairing and enjoyment possibilities of adding champagne to your menu.
Consider these possible flavour suggestions from André California Champagne and Sparkling Wine: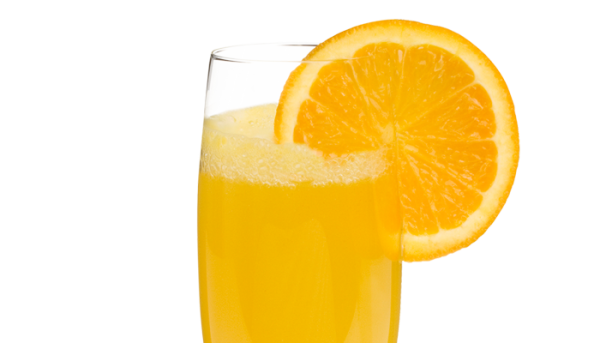 The mimosa, orange juice, a slice of orange and champagne, makes the perfect morning or brunch cocktail.
Drop your favourite fruit or berries into a glass, add champagne and explore palate-tingling sensations that will make you smile.
Because of its light and refreshing character, champagne is the perfect flavour enhancer with seafood. Try it with salmon or shellfish and you may be surprised at what you've been missing.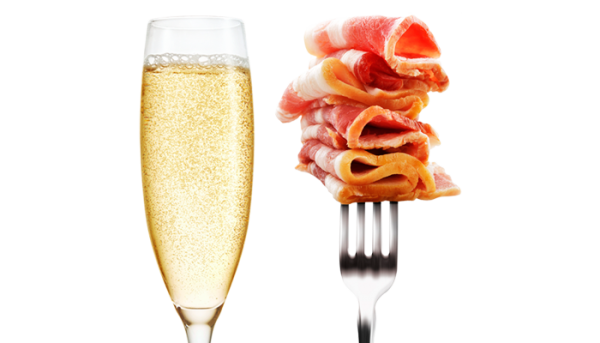 Champagne pairs perfectly with your favourite breakfast, including the all-important and beloved…bacon.
Bubbly and crisp, champagne can add enjoyment to pizza without becoming heavy and overshadowing your favourite crust or sauce.
Try a twist on the mimosa and use pink grapefruit juice, strawberry Moscato and a slice of strawberry instead of orange juice. The possibilities are endless. Just splash in your favourite fruit juice.
 An Enjoyment Enhancer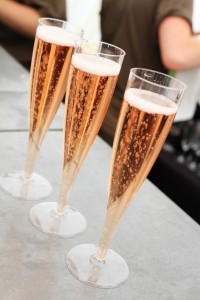 With all of the flavor possibilities of champagne, you may ask, what else is there to say? Here is a thought.
A bit of champagne just makes life more enjoyable. Think of those good times and special occasions. Life should include special times every day.
Why wait until the next big holiday or birthday? Planning ahead is not the same as enjoying the moment. Including a little champagne in your life will make every day a special occasion.
As in everything, moderation is essential, but your enjoyment of life should be a daily experience. So, pop the cork and open a bottle of champagne just because it's… today. The bubbles are sure to make you smile.