Being one of the most charming cities in the world, New York may have been on your to-do list for many possible reasons, but what really takes it up a notch is the fact that you won't go back disappointed- especially if you're looking for unique gastronomic experiences.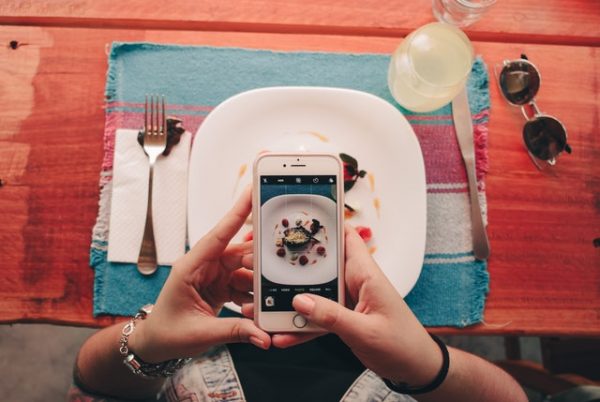 So if you're into eco-friendly living and are looking for some of the best sustainable restaurants in the city, we've got you covered. Read on to discover some of the top ones we've picked.
Modern Love
Modern Love in Brooklyn ticks all the boxes- it is delicious, healthy, sustainable and with huge portions to leave you feeling full! When you're here, make sure you save up some space for their mind-blowing dessert options- especially the blood orange cheesecake and the sundaes. That's not all- the ambiance here is amazing too, so be prepared for a complete dining experience.
Lighthouse
Lighthouse is one of those places that so strongly focuses on sustainability, and yes, delivers so beautifully in terms of taste that you'll be left pleasantly surprised! The restaurant is low-waste, and it does that by using metal straws, sending overused glass bottles to a candle company, offering organic waste to be reused and using non-toxic cleaning products for their everyday cleaning routine. That's not all- the used oyster shells here are sent over to the Billion Oyster Project. Plus, all the food that they make is obviously, sourced from local farms.
Nix
Nix has a dedicated vegan menu, but that isn't the only reason why you should come here. Literally, all the items of this menu are focused on building up the flavors in a way that it makes the veggies sing. Come here for the sweet potato dumplings and the cauliflower tempura- you'll leave with a smile on your face.
Superiority Burger
Got burgers on your mind? Get yourself here for hearty portions of delicious dripping burgers. Their daily specials are really worth the shot and the out-of-the-box salads are worth a mention too! After all, they aren't called 'One of the Best Vegan Burgers in the Nation' for nothing!
Rosemary's
Rosemary's in West Village is a beautiful spacious restaurant that attempts to bring to you the farm to table experience in a very elegant and glamorous way. There's also a rooftop garden for you to explore if you're up for it. You may have to wait a little longer here for the food to arrive because this place tends to be super crowded (which is legit considering how popular it is), but trust us on this- the flavorful food is totally worth the wait. Try the affordable pastas when you're here- you'll love them!
Clementine
Clementine is one of those places where you would go to grab a vegan cake for that friend who's sworn off animal products, but guess what- it does right on so many levels. This beautiful, modern place has some delicious sandwiches, salads, and soups and yes- some sweet treats too! Don't miss out on your chance to try the freshly baked raspberry filled cakes!