Although you strive to pay attention to the road ahead and drive as safe as possible, you could be in an accident with a pedestrian at some point. If this does happen, remember to stay as calm as possible. After that, there are a few steps you can take to handle the accident scene and prepare for talking to your insurance company about the accident. If you have hit a pedestrian with your vehicle, follow these steps.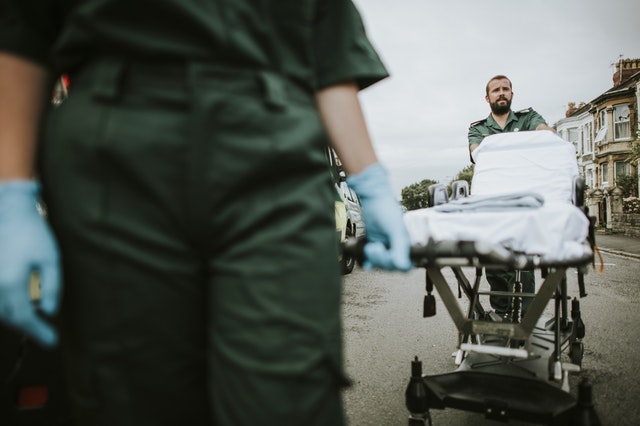 Stop Safely and Check for Injuries
It's important to stop the car as soon as possible if you're involved in an pedestrian accident. If you don't stop, it's possible you'll be charged with a hit and run. Once you've stopped, turn off your engine and turn on your hazard lights. You'll want to check yourself for potential injuries and, if possible, check the pedestrian to see if they are injured.
Call Emergency Services for Help
If anyone is seriously injured, seek medical assistance immediately. Call for emergency medical help right away and make sure you and the pedestrian are safe while you wait for emergency personnel to arrive at your location. If possible, move yourself and the pedestrian out of the road. If this is not possible, make sure your hazards are turned on so other motorists will see that your vehicle is stopped.
File an Accident Report with the Police
If there are injuries, you'll file a report with the police who arrive at the scene. The police will typically arrive with emergency medical personnel and speak with you at the scene of the accident. They are going to speak with you and the pedestrian separately to get an idea of what happened. If there are no injuries, you may contact the police to have them arrive at the scene or you can file an accident report as soon as possible after the accident.
Document the Accident Scene
Once everyone is safe, go ahead and start documenting the scene of the accident. If you do need to move your vehicle or the pedestrian needs to moves away from the accident for their safety, get photos first when possible. Take photos of damage to your vehicle, the pedestrian's injuries, the scene where the accident occurred, and anything else in the area that might be pertinent if you need to go to court. It's important to get photos that include how the accident might have occurred, the weather at the time of the accident, or anything else that can help show who caused the accident.
Contact Your Insurance Company
After everything else is done, you'll contact your insurance provider and tell them about the accident. This can be done later, once you're home and have had time to process everything that happened. You will want to contact them quickly, though, so do not wait too long to call them.  Don't put this step off, as your insurance company will be able to help you with any fines, compensation claims, or problems like Negligent Operation charges. If you have information about the pedestrian, give this to your insurance company. Make sure you provide them with any documentation you have for the accident and explain what happened to the best of your ability.
Being in an accident can be scary, especially if there is a pedestrian involved. Take care to avoid admitting fault after the accident and follow the steps here to start dealing with the accident. This helps prepare you if there's any disagreement as to who caused the accident or who is liable for the accident.