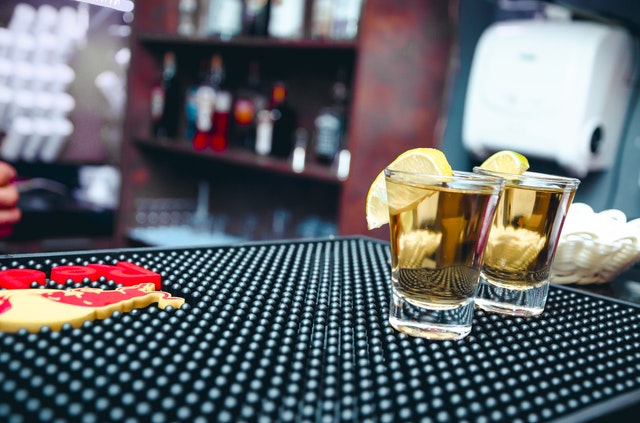 I know that you LOVE to celebrate a holiday, especially when it involves a drink (or two or three), as long as you're not driving, I'm all for it; f you do drink and drive, then you might need the help of a hardship license lawyer before you can get back on the road. . That's why for National Tequila Day – July 24th, I've found three great resorts with signature drinks and fun experiences that all involve the celebratory drink. So, pack your bags and check-in to one of these three resorts and celebrate in style, all night long. Just remember to tell your boss that you'll be taking a few holiday days off.
JW Marriott Cancun Resort & Spa's 150 Margaritas Menu
Situated on a sparkling strip of bright blue Mexican-Caribbean beach in the heart of Cancun's Hotel Zone,
JW Marriott Cancun Resort & Spa
offers an idyllic escape for travelers looking to indulge in Mexico's tequila culture. With 150 different varieties of tequilas served at its JW Lobby Bar, the resort has launched the new 150 Margaritas Menu, just in time for National Tequila Day. The menu features 150 unique, specially crafted, Instagram-worthy margaritas, each made with a different type of tequila and broken down into four categories: Classic, Modern, Fusion and Exotic. A team of innovative mixologists and skilled tequila connoisseurs completed the project after months of recipe development and presentation perfecting, along with several rounds of taste tests to ensure each margarita recipe perfectly complemented its corresponding tequila. Cocktails are crafted using silver, reposado and añejo varieties of tequilas, as well as mezcal, so the expansive menu is guaranteed to have something for whatever your palate prefers. Tequila brands range from Sauza Hornitos to Don Julio Real, a variety of them infused with untraditional ingredients such as black tea, beetroot, and serrano chili peppers.
The menu is heavily influenced by Mexican culture (i.e.: the "7 Moles Margarita" pairs black mole sauce with Herradura Selection Suprema) and is served on a larger than life display. Good luck deciding WHICH Margarita you want!
Make-Your-Own Piwiwi at W Punta de Mita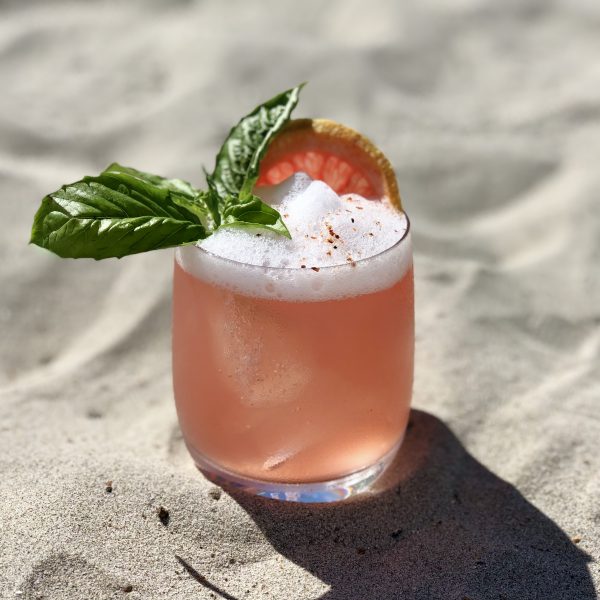 This National Tequila Day,
W Punta de Mita
is the perfect place to unwind with a tropical beachside cocktail. A chic beach resort located on one of the best surf breaks in Mexico's coveted Riviera Nayarit, W features more than 75 signature cocktails made with ingredients like tequila, mezcal and local garnishes (think worm salt!). For the ultimate sun-soaked refreshment after a long travel day, the property has created a DIY signature Piwiwi cocktail welcome amenity — complete with ingredients such as a mini bottle of Don Julio and shot glass filled with fresh lime juice, glasses with pre-salted rims, and a recipe card. Named after the local, beach-loving bird, this light libation combines Don Julio and hibiscus-infused tequila, fresh grapefruit juice, agave, honey, lime juice and soda with a Tajin-salted rim, making it the perfect way to cool off on your balcony while watching surfers catch waves in the distance. So, kick off your sandals and drink as you take in the smell of suntan lotion and a delicious drink.
Learn to Sip Tequila Like A Pro in Puerto Vallarta, Mexico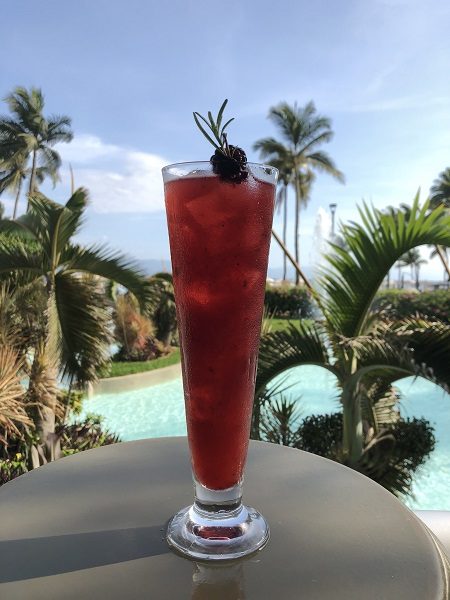 With National Tequila Day around the corner,
Marriott Puerto Vallarta Resort & Spa
will offer guests the opportunity to learn the art of sipping fine tequila as the locals do. Through its "Secretos de la Familia" (Family Secrets) program, the resort offers an insider's perspective on one of the destination's most intriguing traditions — tequila. Fun fact: Marriott Puerto Vallarta grows its own blue agave on property in the cactus garden, and is one of only a few resorts in the world with a proprietary brand of tequila. Its five varieties include: blanco, joven, reposado, añejo and extra añejo. Guests can learn the history of this popular Mexican spirit with a proper (and private) tasting led by Audrey Formisano, the hotel's resident tequilera, or tequila sommelier, who guides participants in identifying each variety's distinctive notes.
The tasting includes food pairings for each type of tequila. They are hosted at La Cava, the resort's private dining room and exhibition tequila cellar, or at the brand new Ceviche & Tequila Bar for larger parties. Now that's a class that I'd pass with honors!