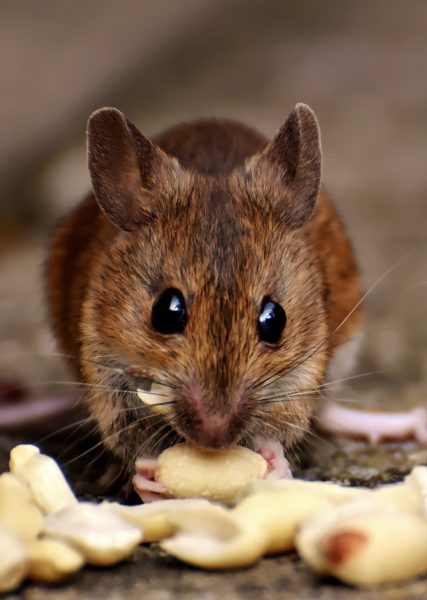 Rodents are some of the most common house pests and some of the most widespread. They tend to be highly versatile and adaptable, which makes them quite a serious problem for many homeowners.
Generally, rodents will be attracted to human properties because they provide open sources of food and water. During the cold months, rodents will also seek out shelter and may pick your home because it is warm and dry (not to mention, offers some protection against wild predators).
Still, since harboring a mouse family might not be your idea of a fun winter, we've compiled a list of things to do to keep rodents away from your home.
What are the signs of a rodent invasion?
The trouble with rodents is that at first, you might not even spot the signs that they're there, which can make it hard for you to act against them. In time, however, you may begin to find tiny rodent droppings littering the floor, as well as spot signs of destruction, such as chewing of furniture, as well as wires (which poses a fire hazard).
If you've got a pet, they may also become more alert, and excited, because while you may be unaware of it, they already sense the presence of the intruder.
How to keep rodents off your property….
1.    Look for entry points, and block them.
It's good to keep in mind that even small holes and cracks in the walls and foundation can be large enough for a small rodent to squeeze through. So inspect your home regularly, and fill these holes with materials that are hard to chew through, like wire mesh.
2.    Clean, clean, clean.
Interestingly enough, one of the chief reasons that homes attract rodents, as found by wildlife removal companies like A+ Animal Solutions, is messiness. Keep your home clean, and free of crumbs, and minimize the appeal.
We also suggest that you clean out your basement or attic regularly. Since these rooms are often used for storage, and generally less inhabited, they tend to offer ideal hiding spaces for a bunch of nuisance wild animals.
3.    Eliminate food sources.
While it can be hard to cut off all food sources, try to minimize them, by not leaving food outside overnight, cleaning the home regularly for crumbs, and sealing containers of dry foods, and so on.
To better understand what is attracting the rodents, and what you can do to keep them away, visit orlandorats.com.
4.    Move shrubs away, or cut them down a bit.
It may be tempting to plant shrubs, or gardens right up near the wall of your home. The trouble with that, however, is that these can provide ideal hiding spots for rodents (as well as other pests, like termites) as they prowl around the house, looking for entry.
Generally, it's a good idea to keep your greenery neatly trimmed, and at a minimum, because it's less likely to appeal to wild animals this way.
5.    Change up your garbage.
We all know that open trash cans are a no-no since they're more than likely to attract some form of wildlife. Unfortunately, simply putting a lid on your cans isn't going to be enough to stop some animals. So ideally, you should seal your garbage bags, and invest in sealable trash cans that can't be shifted or toppled over.
This is a prevention method that will keep your trash safe not only from rodents, but also from other nuisance wild animals like raccoons, opossums, and skunks. It's deterring several wild animals with one stone, as we like to think of it!