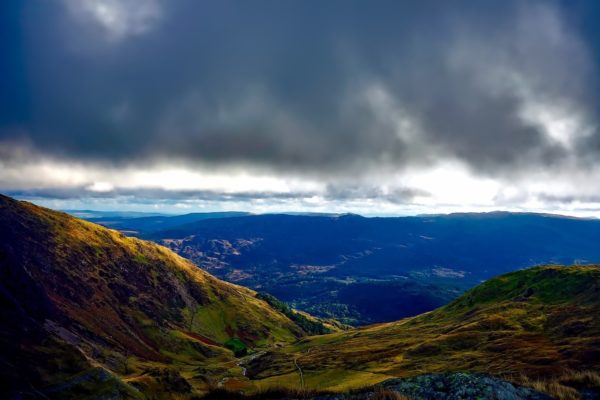 When you think of Wales, the first thing that springs to mind is the spectacular countryside and extraordinary coastlines, but there are some incredible hidden gems including many fine-dining restaurants that allow you to sit back, relax and sample some fantastic food!
Wales is known for its fresh local produce, and this is shown throughout the countries selection of restaurants. Being blessed with renowned hospitality and beautiful natural surroundings, it can be one of the best places to find somewhere to dine-out. Home to some incredibly talented chefs and a variety of restaurants, we have picked out some of the best for your holiday to Wales.
Castle Cottage Harlech
If you are looking for luxury with a contemporary feel and award-winning food, the Castle Cottage Harlech is the perfect place for you. They were the overall winner for Wales for The True Taste Eating Out Award, two years running; the restaurant was also featured in the National Restaurant Awards in 2011. The establishment won a Visit Wales Gold Award in 2014. This restaurant has a strong focus on local produce, sourcing some of the best meat, vegetables and seafood from across Wales. If you are looking to visit the area, there are some wonderful holiday cottages in Harlech to stay in.
The Potted Pig, Cardiff
Located in the Welsh capital, the ever-changing seasonal menu of The Potted Pig infuses traditional and hearty British home cooking with a twist of All-American flavour and French flair. When visiting, you will find delicious food creations like the wild Welsh mullet, with cockles and aged Abergavenny beef steaks, all whilst enjoying the atmosphere of a chic basement interior that blends minimalist styles and historic charm.
The Whitebrook, Monmouthshire
Being one of only a handful of restaurants in Wales to hold a Michelin Star, The Whitebrook is where a passion for local produce and foraging meets fine dining. Their seven-course tasting menu brings the surrounding valley to the table with the likes of charlock, pennywort, hogweed, mugwort and maritime pine. The starter of roasted caramelised Jerusalem artichokes with goat's curd trompette mushrooms, nuts, seeds and forest findings is something which must be ordered.
Ynyshir Hall, Eglwysfach
Ynyshir Restaurant is hidden away in the scenic Dyfi Valley and offers a refreshing and contemporary dining experience. Their lunch and evening set menus are 'slow food' meaning much time and care is taken in ageing, pickling, foraging, salting, preserving and souring. Their signature Welsh Wagyu beef, Dyfi Spring lamb or locally foraged sea herbs from Ynyslas beach should not go amiss. For the serious food enthusiasts, they also offer a chef's table experience.
Restaurant James Sommerin, Penarth
Named Restaurant of the Year in Wales 2016/2017, this Michelin Star restaurant has sleek service and creative cookery. In this establishment, you won't find the stereotypical restaurant 'buzz' but instead a sleek and comfortable atmosphere to relax in. With an array of locally sourced produce and the finest ingredients, this restaurant offers an abundance of dishes including lobster, belly pork, Welsh lamb and much more.
Sosban and The Old Butchers, Menai Bridge
For a more intimate setting, Sosban and The Old Butchers is open three days a week and offers a constantly changing menu which seeks to give its customers a new experience each time. They create a series of dishes using the best locally sourced produce available.
Walnut Tree Inn, Llandewi Skerrid
Appearing on Gordon Ramsay's Kitchen Nightmare over ten years ago, this establishment has since regained its fantastic reputation and is now one of the most popular restaurants in the country. It offers its diners a relaxed setting with an eclectic mix of food.