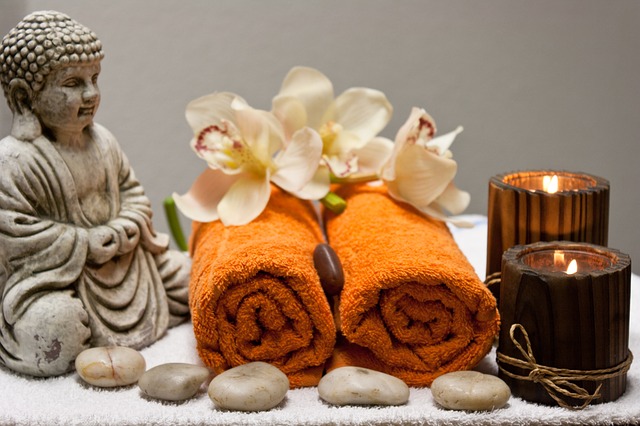 Everyone loves to indulge in a massage, but getting a massage isn't just a form of self-care – it can actually improve your health. Before you head back to the spa, then, take a minute to consider what your health goals are because there are different types of massage, and each has different benefits. From sports massage for injuries to soothing Swedish massage, you may find your next spa experience healing in more ways than ones.
Serotonin And Sleep
Many people struggle to sleep, whether it's because of an uncomfortable mattress or poor sleep hygiene, but getting a massage can make it much easier to doze off at night. In particular, Swedish massage, which uses gentle, long strokes, can help increase serotonin production and moderate circadian rhythms. And with less disruption in the circadian rhythms, you'll be more likely to reestablish healthy sleep habits, such as skipping that afternoon nap or rising and going to bed at the same time each day. Also, if you suffer from lower back pain when sleeping, regular massages can help ease the tension in that area. So, there'll be less tossing and turning, and more nights filled with long hours of sleep!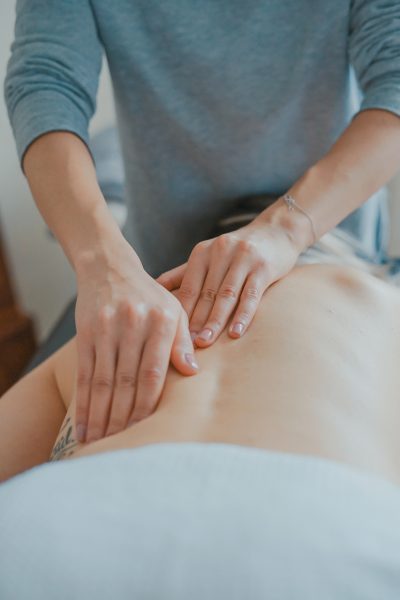 Soothing Sports Pains
If you spend a lot of time working out and you're dealing with soreness or injuries, you might apply ice or a cold pack, or you could consider heading in for a sports massage. Sports massage emphasizes joint mobilization and can treat conditions like tendinitis and speed sprain healing. You may even be prescribed sports massage as part of your physical therapy if you're experiencing chronic injuries.
Of course, sports massage can benefit any athlete, so if you're just experiencing muscle soreness, like that associated with trap soreness, ten minutes of targeted massage can relieve pain and help you get on with your day. The goal is to clear lactic acid from the muscles before it has time to crystallize and cause discomfort.
Treating Trigger Points
Most people carry patterns of stress in their bodies based on common daily movements, whether it's sitting at a desk, carrying a bag on a particular side of the body, or even driving a car, and this can lead to muscle tension, knots, and pain. One way to address these areas of chronic discomfort is through trigger point massage, which focuses on areas of overuse. Like sports massage, trigger point massage is targeted and can help loosen up areas of tension. It can be especially beneficial for those with conditions like fibromyalgia, chronic back pain, and shoulder injuries.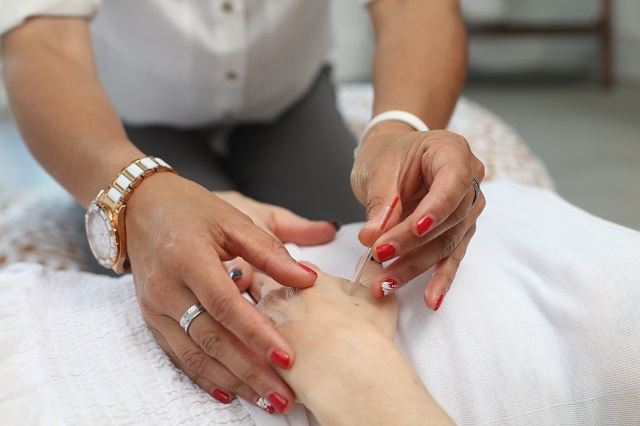 Acupuncture-Affiliated Massages
Finally, if you're interested in Eastern medical treatments such as acupuncture and energy pathways throughout the body, you might enjoy massage treatments such as reflexology or shiatsu massage. These practices stimulate specific points on the body, either corresponding with acupuncture points in the case of shiatsu, or on the hands and feet in the case of reflexology. Many people believe that these treatments can increase energy flows throughout the body and treat specific ailments, much in the same way that acupuncture does.
Falling Asleep After A Facial
Facials are renowned for being relaxing. As well as the massive amounts of benefits to your skin, you might find you are slowly drifting off during your facial. Massage therapists are used to their clients being so relaxed that they fall asleep during their treatment, but it really signals that they aren't getting enough sleep regularly. After your facial, you're likely to have a lovely rosy glow, thanks to the increase of the circulation in your face. And, you're going to be so relaxed you're likely to snooze. All of the 'happy hormones' that get released during a standard full-body massage get released when you have a facial too. So don't be surprised if your next facial sends you right to sleep.
There's nothing wrong with getting a massage to pamper yourself, and treatments like hot rock massage can be soothing and help you relax, but don't overlook the benefits of targeted treatments. With so many potential benefits, you can't go wrong with a massage treatment by a trained professional.