Some of the products mentioned in this post have been sent to me for promotional purposes. 
Here at the mansion, Thanksgiving is a really big deal. Of course it is, it is a day to be thankful for everything we have and mostly all the people in our lives that we love. We are also thankful for the men and women that keep us free, here in our country. After years of practice and putting myself through the stress of a "PERFECT" day, I have learned to relax and do what I can do and let the rest happen. I am not sure any Thanksgiving will ever be perfect, per se, however, with family and friends around, good food and drink, that is as perfect as one needs.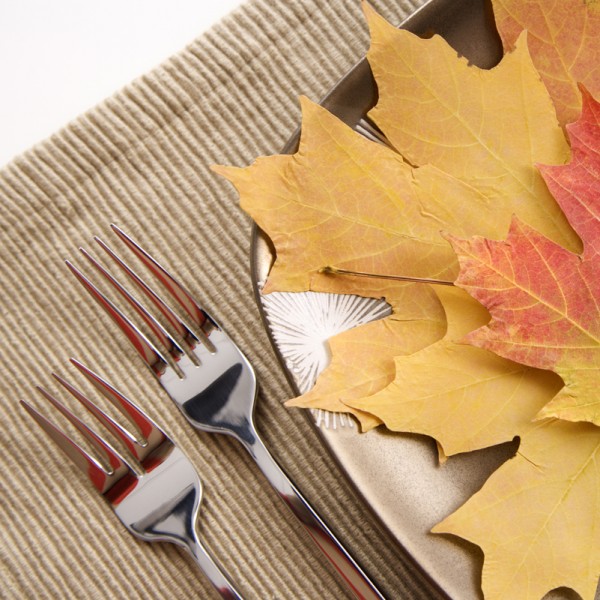 Decorating is the easy part for us. I get kids – nieces and nephews, cousins and friends involved in crafty ideas. This year our centerpieces are all handmade from nature items we found in the surrounding neighborhoods (being on a golf course means plenty of pine cones). Pine cones painted and glittered, fresh leaves with a spray coat of clear coat to keep them fresh looking. Handmade beadwork which looks like cranberries on a string, and placed throughout the centerpiece with one white three inch round candle in the center. To me it is truly beautiful, especially knowing we made it.
Because I'm always on the run shopping needs to be done early (this year I leave the DAY AFTER THANKSGIVING for a river cruise along the Danube). Our stores seem to run out of the important side items quickly, so I get a list made with every item I may need for dinner, appetizers and drinks. I complete my shopping list and grab the wine. Our favorite wines are also some of the highest recommended for Thanksgiving. This year's wines include some of my favorites including 14 Hands Vineyard 2012 Chardonnay, a white wine, and I do make sure to grab a few bottles. I next pick out a red wine. I prefer a Cabernet Sauvignon from 14 Hands Vineyard; it makes everything 'pop' for my group. I keep the Chardonnay chilled and let the Cabernet Sauvignon sit in the wine cabinet. I make sure that the Luma Comfort  portable ice maker is ready, and set up a bar area for the adults. I've learned over the years that you can't just run out and grab ice on Thanksgiving, so I FINALLY figured out that a portable ice maker set up on the bar takes that stress out of running out.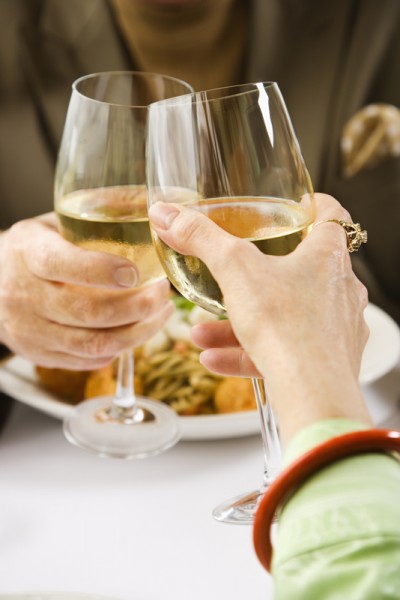 My menu is simple, well for me it is simple. Family and guests claim it is too much. I like to please everyone, and one can only do that when you are prepared. I serve both the Turkey and large ham. We have the Mashed Potatoes with Gravy, Turkey Stuffing, Green Bean Casserole and Candied yams. There are of course cranberry sauce, olives, both green and black, pickles and warm dinner rolls. I make a variety of pies the day before, such as pumpkin, apple and Mr. S's favorite coconut cream.
I want to make sure that the kids are never left out. I make a fruit punch with a lemon lime soda for them. I serve it in the plastic champagne glasses you can purchase at the grocery. They feel like they are just like the adults (and they definitely get that Champagne Living attitude). At the end of our time together, we gather for one last sip, both kids and adults. There is homemade hot chocolate for the kids, complete with whipped cream and a candy cane. The adults are treated to a Peppermint Frost. These are adorable, tasty little treats to start the next holiday time for us. The Peppermint Frost is a splash of Crème de Cacao, Peppermint Schnapps and cream. The glass rims are dipped in water and then put in crushed candy canes.
Our Thanksgivings tend to be an all day and night affair, and I always have fresh bakery bread and all of the sandwich fixings to make those great turkey sandwiches as we relax into the evening. I switch out the wines to our favorite table varieties, usually Hot to Trot red blend and Hot to Trot white blend, also from 14 Hands Vineyard (I don't believe that it HAS to be red with beef, white with turkey). The buzz of the dishwasher is usually on, our feet are up on my favorite pouff ottomans scattered around the mansion, a glass of wine in hand and the combination of laughter and shushes from the guys watching the game mean it was another successful holiday.
DETAILS
I like the Hot to Trot wines as I can find them under $12 per bottle, yet they are all highly rated (87/88 points) and quite good
After last year when we forgot to buy extra ice, I now NEED a portable ice maker for holidays and parties. My go-to is:
Luma Comfort Ice Maker – mine is the Luma Comfort IM200SS Portable Clear Ice Maker in stainless steel so I don't have to worry about it fitting any color decor I may have for a party.
Luma Comfort on Facebook: LumaComfort