This post was created in connection with my appointment as an Ambassador in the Popsicle® Blogger Program. Visit www.facebook.com/popsicle to join the conversation.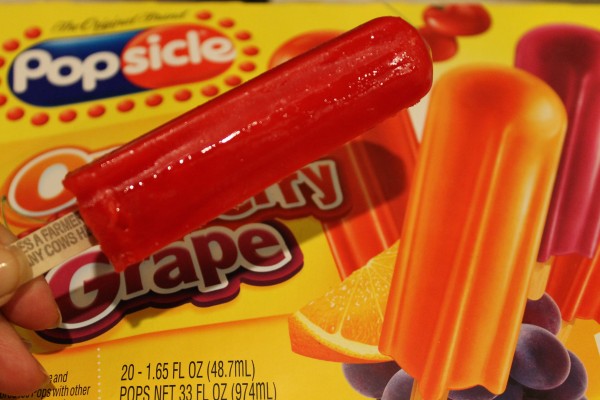 I got to thinking about how at Champagne Living we focus on adults living the good life, but we almost NEVER include the kids or grand-kids. I've asked my niece Cayce to come back as a contributing writer to help fill in the gap as a sponsored Popsicle Ambassador this year. Cayce is the mom of a pre-schooler, so while she has to deal with the day to day issue of parenting, she also wants the BEST for my nephew Evan.
Please welcome Cayce and Evan back as they give us the INSIDE scoop on THE RULES of BEING A KID.

1. Proper shoes and clothing are OPTIONAL. This is especially true for toddlers in the summer.
2. "Timeout" doesn't necessarily mean you're in trouble.
3. Playtime is ALL the time.
4. Rules are made to be broken.
5. You can eat ALL of the hot dogs you want (this one was Evan's OWN rule)
6. Having a red or purple tongue from eating a Popsicle is a status symbol.
7.  Mudpies are to be made for your friends, but not eaten
8.  Eat enough Popicles to make a house out of the sticks.
9. Don't forget to share with your friends, that's how they STAY your friends.
10. Add your own #PopsicleRules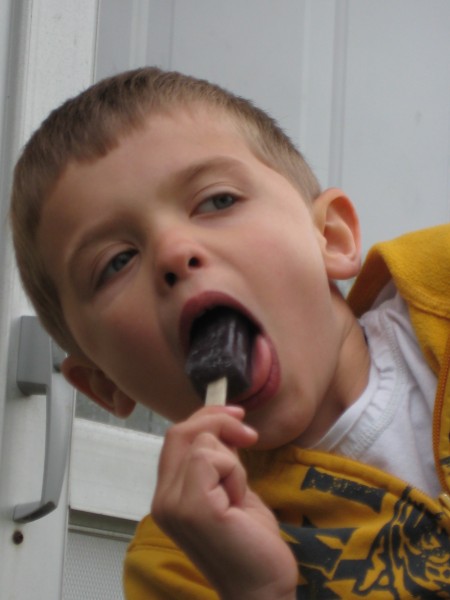 Evan has really figured out the rules, even if I'm not so sure that I agree wholeheartedly with ALL of them. Then again, he did say that "rules were made to be broken," and I guess that being his mom, that I may end up being the one breaking some of his rules. I certainly won't be breaking his favorite #PopsicleRules (although I'm hoping that he doesn't eat enough in ONE SITTING to build that house out of the sticks). He knows that we always have the freezer stocked with his favorite icy treat….perfect for the hot summer days that are to come.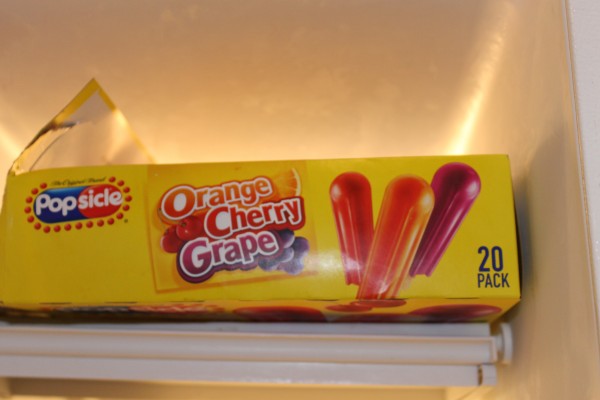 Join Evan and I, and add your OWN Rules of Being a Kid all summer long. Popsicle® will feature submitted "rules" from fans and celebrity parents alike via their social media sites.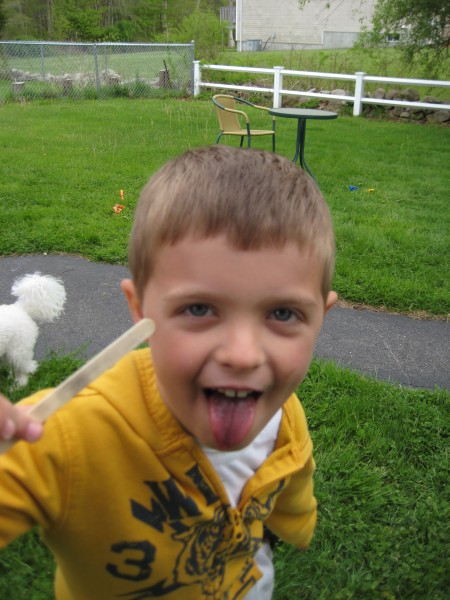 How? Simply follow Popsicle® and you might just win!
From May 1 – May 31, families can submit their "rule" ideas on the Popsicle® Facebook page, or on other popular social channels, such as Twitter and Pinterest, using both the #PopsicleRules and #Contest hashtags. By submitting their rules with the hashtags, participants will be entered for the chance to have their "rule" featured on future, limited-edition boxes of Popsicle® pops as well as a cash prize.
Don't forget to enter on:
You'll find the unique "Rules for Being a Kid" shared with Popsicle fans before they launch the guidebook.