While each of us have individual beauty issues, I'm going to guess that almost ALL of us has some sort of a beauty routine that we go through each morning before facing the day. Here is the "usual" routine at the mansion for getting ready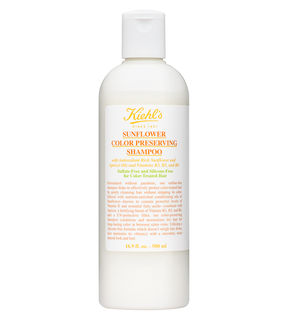 1. Wash my hair. While it would be GREAT to be able to do this every morning, just because of the "wake up" factor involved, my hair is dry and color treated – so this is an every other day affair. In between days I may went my hair and restyle (sometimes using a little conditioner for shine). Right now I'm using Kiehl's Sunflower Color Preserving Shampoo – since the woman at Saks 5th Avenue told me it was the BEST!
2. Day cream. Moisturizer, serum – whatever you call it – I don't do ANYTHING to my face before putting it on. I do switch brands often, to see if there is anything new that might brighten my dull skin a bit. I'm trying the Sibu Beauty line after hearing so much about Sea Buckthorn Oil on the Dr. Oz show.
3. Concealer – Even WITH concealer I have dark, puffy circles under my eyes…so NOTHING happens until they're covered. I switch this often. I've used high end and inexpensive concealers. THE BEST so far has been Cover Girl's Simply Ageless FOUNDATION. It's the same consistency and coverage as their concealer, but you get a LOT more for your money.
4. Foundation – More often then not I use a tinted moisturizer like Borghese Sun Glow. Living in South Florida, foundation melts and the mineral stuff CRACKS.
5. Mascara – OK, so I totally skip on the eyeliner, because I find that down here it runs on me. I prefer the FIBE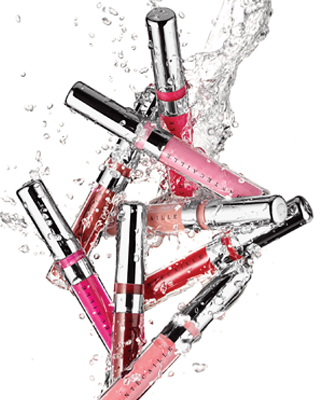 R based mascara's like Lancome  Fatale or Cover Girl Lash Blast Fusion (my favorite is by blinc).
6. Bronzer – Floridian's spend as little time in the sun as possible, because it leaves us with age spots & wrinkles. So I FAKE it with a touch of bronzer on my cheeks, forehead and across my nose. I've been using the Borghese Milano Multi-Bronzer, but am on the lookout for a deeper color as the season changes.
7. Lips – This is where it gets interesting. I'm a lipstick girl, but I've also gone the lip gloss/plumper route. I switch colors and brands CONSTANTLY…EXCEPT when I can afford Chantecaille which REALLY is my favorite makeup. I DO splurge on their brilliant gloss ($32 a tube) as well as their lipstick ($30 a tube) when I'm in NY at the Fekkai salon. Last week I saw that they carry it at Saks, so I guess that I'll be dropping more $$$$.
8. Scent – Each woman should have her own unique scent (and not the one that comes NATURALLY after a good run or walking in 100 degree heat). For me it's Costes. I buy it whenever I'm in Paris at one of the Costes hotels. It's my constant reminder of my favorite city, even when I can't be there.
So, that's my approximately 10 minute routine.
What's YOURS? I'd love to see your routine and favorite products…