Note: We received a skinit to include in this post…we're fans. We LOVE showing our team colors.
Sunday – Monday – Thursday
What do they ALL have in common? Football of course. Mr. S playing high school and went to college on a football scholarship, so the sport is in his blood. The sky could be falling, but if the NY Giants are on, he'd say "let it fall" – there's a GAME today.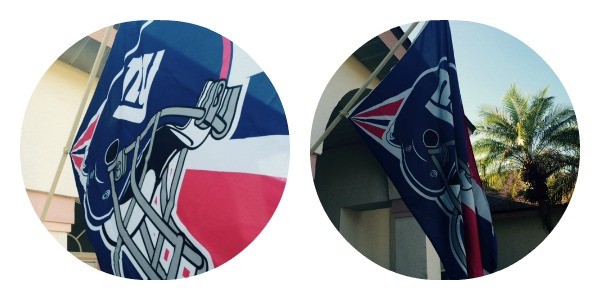 He's the first to show team spirit. From the flag that waves out in front of the mansion on game days to the iPad that he uses to watch replays, check stats, etc., there is Giants paraphernalia everywhere.
Recently we discovered some great VINTAGE looks in skins for his iPad, iPhone, and other tech equipment from Skinit. Since today is TECH day on #FallFall31, I figured that I'd share Mr. S' newest favorite…this AWESOME New York Giants VINTAGE skin for his trusty iPad.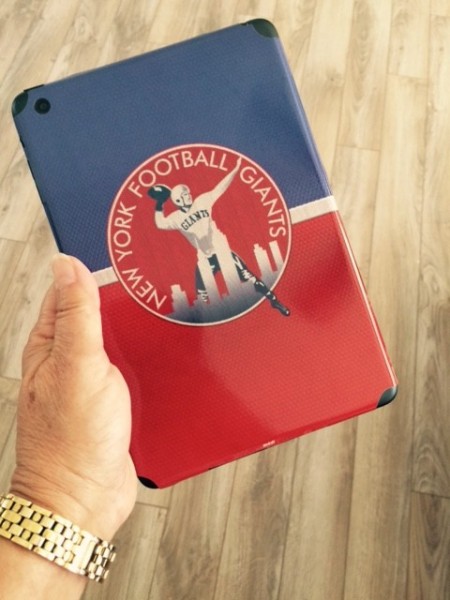 With skins available for everything from phones to medical equipment, it's easy to cheer on your team for less than $20.
Easy application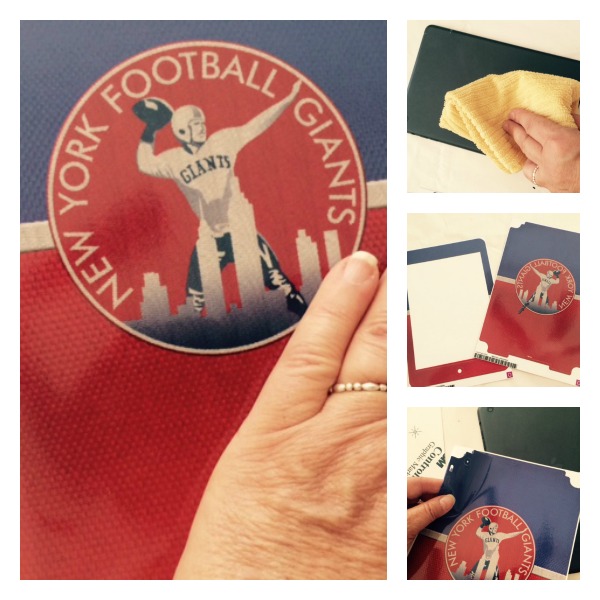 We've bought other skins before, and frankly most of them are pretty flimsy. In fact I've ripped a few in my time just trying to put them on. I found Skinit to be much better quality than others, and I was actually able to remove the skin and replace it when I didn't quite get it on his iPad evenly.
Clean off your device – make sure that all fingerprints are off
Wipe the screen with rubbing alcohol & let dry
Carefully peel the Skinit (pull from the wider portions, as the thinner ones can stretch)
Take your time and line up the openings
You can GENTLY stretch the Skinit to curve around your device.
THAT'S IT! No trouble, no bubbles.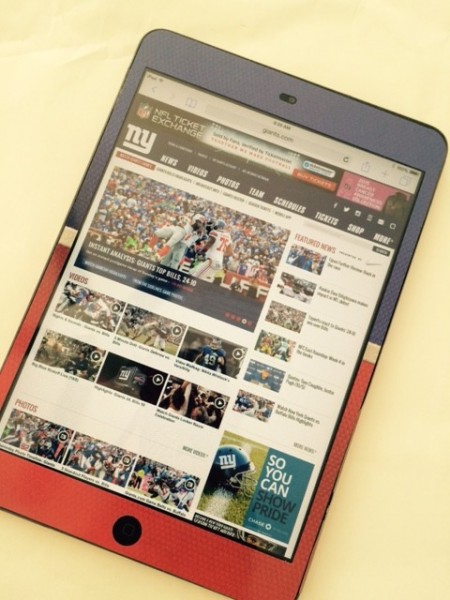 Not a football fan?
That's okay, Skinit has skins with all sorts of great designs OR you can CUSTOM DESIGN your own with a favorite photograph, etc.
DETAILS
Skinits are available online at Skinit.com
For more fall tech posts, visit a few of my favorite bloggers:
Would your brand like to participate in #FallFun31? Fill out this form for more information.