I have to drive tons for work!
In addition to that I also have loads to do with rugby driving all over the state as well.  My life is hectic and while it's great to have a fast gas guzzling car, it's not practicable for me.  I need something that is both fuel efficient and comfortable.  These are a HUGE deal for me as I can put nearly 1,000 miles on a car in just one week.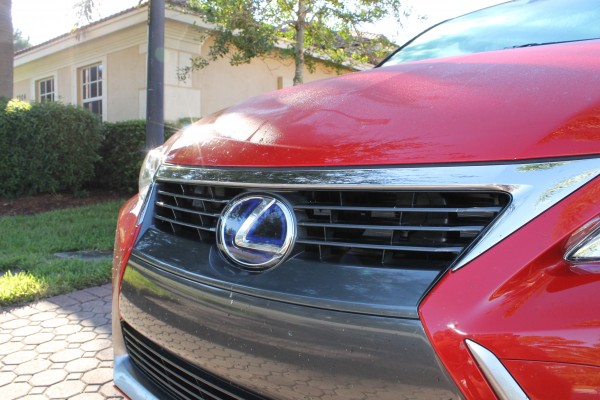 It's insane but true, someone needs to save my daily drive

.
Try adding three other large rugby players to the mix and you're asking for trouble and dirt. So when I'm not doing my 2+ hours in each direction to meet with clients, I'm picking up my fellow rugby team mates to drive to practice, matches, etc. Adding just three other large rugby players to the mix…and you're asking for trouble and dirt! Is it possible that a LUXURY brand car can ease my commute?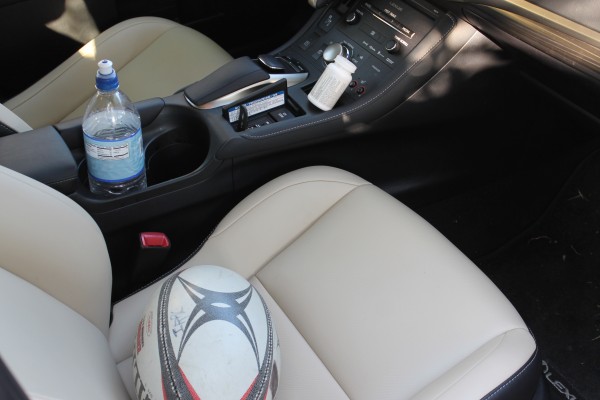 Last week I spent the week behind the wheel of a the 2015 Lexus CT 200H, and as always, when I review a car I do it from the standpoint of wondering if THIS one will be my next car.
The Lexus CT 200H is great!  Love it. 
It has sporty good looks, it's comfortable and because it's a hybrid it is great on gas.
What makes it that good? 
The CT 200H has very smart interior construction and an attractive interior design. They've incorporated their Enform system for the ultimate in entertainment and navigation, and when Lexus makes an eco-friendly car, it's not JUST about the gas. The interior offers Nu-Lux seating, that LOOKS LUXE, but the production is much better for the environment. The front seats are extremely comfortable and have good bolstering and it has without question the most comfortable headrest I've ever had the pleasure of resting my head on.  It was easy on the eye and the back.
How does the car perform? 

Initial acceleration felt slow but it's a hybrid, what do you expect? Because it's such a sporty looking car,  it looks a whole bunch faster than it is but I still got up to cruising speeds in pretty good time for a hybrid.  This car went from 0-60 in just under 10 seconds, and I could push that pedal to get WAY over 100 mph if need be (113 to be exact).  The steering is nice and sporty, but I also found the break in the car took me a while to get used to, it was very touchy.
The Lexus CT 200H has a 1.8-liter, four-cylinder engine and an electric motor that make a total of 134 horsepower. They are mated to a continuously variable transmission (CVT). This particular CT gets an EPA-estimated 43/40 mpg city/highway.  Don't think that because it's a hybrid that it drives like a granny-mobile. It was better on gas than the hybrid that I normally drive. My only issue? I found myself filling up more than expected due to the small size of the gas tank.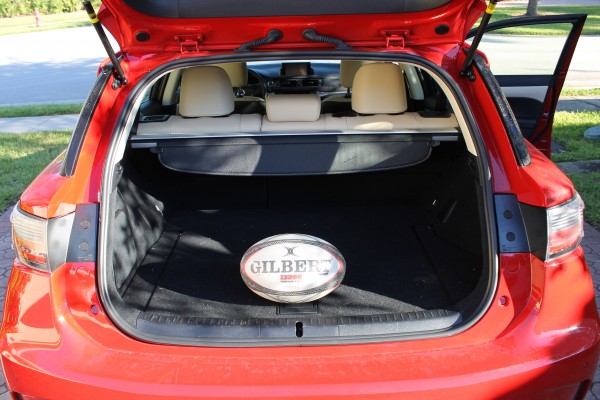 This car is perfect for daily driving.  It's efficient, comfortable, and has plenty of cargo space.
There you have it.  It is all I ever wanted but never knew I did. Let's now talk about the exterior.
This car looks hella classy…  
…and a hella classy weekend warrior should hop out of it.  So, you know I HAVE to pair my wardrobe with just about whatever I do. Work days bring can feel like the same old same old, so here is my weekend warrior outfit for cruising in the Lexus CT 200H. It's as laid back as I can get.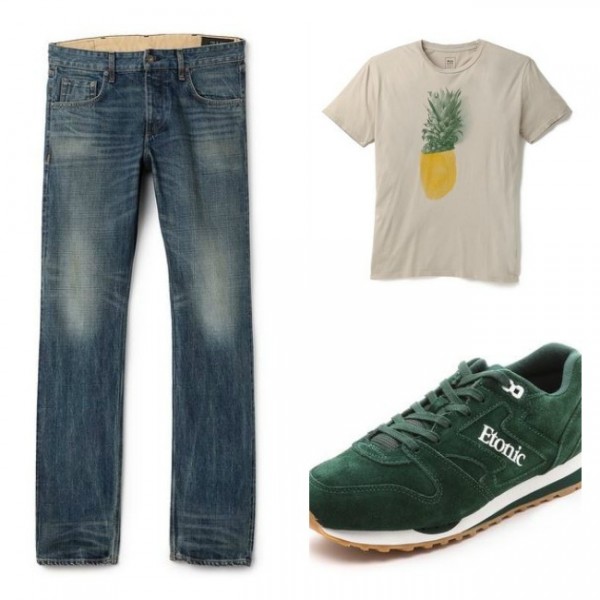 Overall, this car and outfit are completely for me! I'd be happy to rock them anytime!