What makes the man?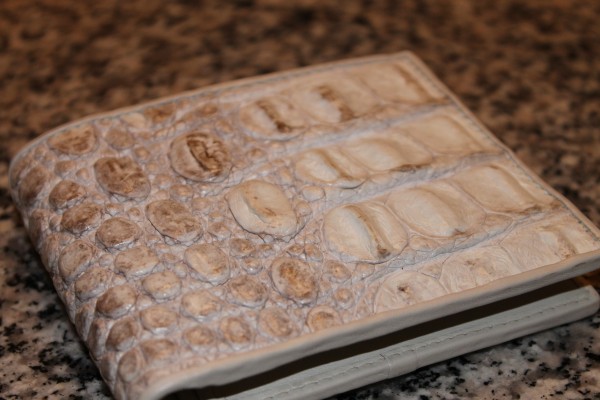 Well, actions make the man however there are a handful of things that a man should have: a watch, a suit, nice shoes and a wallet.  The final thing on that list is what we are going to be discussing today.
I received a new  crocodile wallet from RealMensWallets.com to review.  Wow, is this wallet BAD ASS.   However when I came to change over to this I found myself thinking, what goes into a wallet like this?
So here are the essentials to a nice and trim wallet.  We are not keen on the George Costanzia look here at The Gin Joint.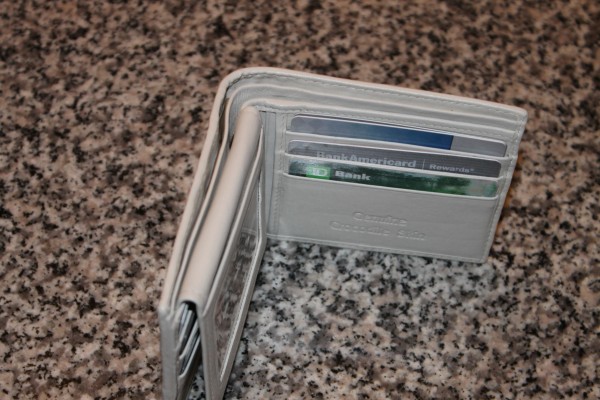 1. CASH 
Yes, you have credit cards and debit cards, and you may even be able to buy things with a click of your iPhone now.  However there are plenty of bars that don't take your plastic, so have some cash on hand to tip your taxi driver with, slip to the valet or just to pay for the first round.
2. ID CARD
A state-issued driver's license or state I.D. card.  No one's going to hassle you about those.  If you need a second I.D. specific to your profession — a security card or student I.D., say — have that as well.  All other ID cards (country club, etc.) are a waste of space.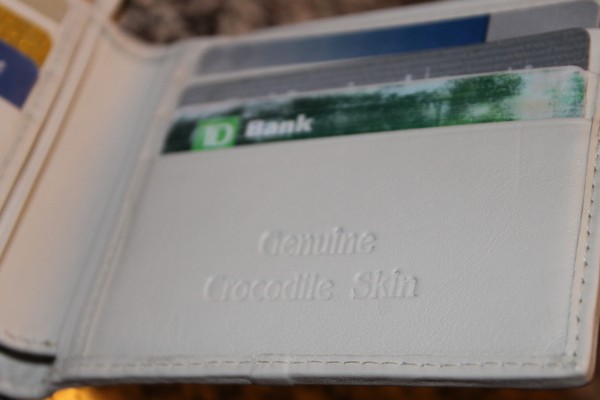 3. CREDIT CARD
A debit card and a credit card is a nice combination.  If you're really dedicated to saving space try and find one of the newer cards that have perfectly flat numbers (which I'm really glad exist now). Any more than to payment cards and people will think you're either too posh or too poor.
4. BUSINESS CARDS
Doesn't matter if you own a business or not.  Have a few cards with a very simple design that just gives your name, phone number, and e-mail address. Let people know who you are.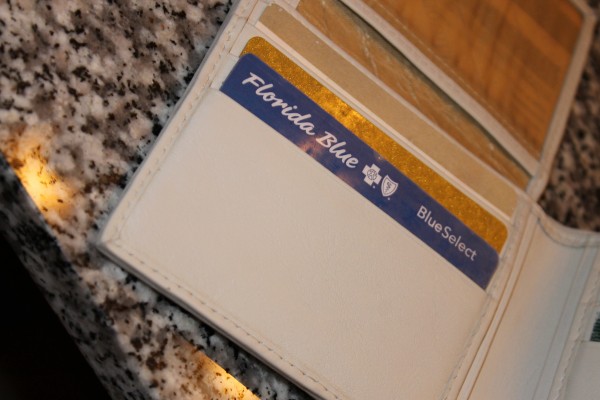 5. INSURANCE CARD
This is important because it can be used as a secondary ID and have you ever had an emergency and not had it? It SUCKS.
That's why I'm rocking the Mens Designer Wallets Croc Leather Wallet from RealMensWallets.com.  It's got 6 slots for all my cards.  It's Cut from a single piece of crocodile and showing some of the tough horn back as well as highly textured flank and leg.
As I said before, it's completely bad ass, and makes me stand out from the crowd.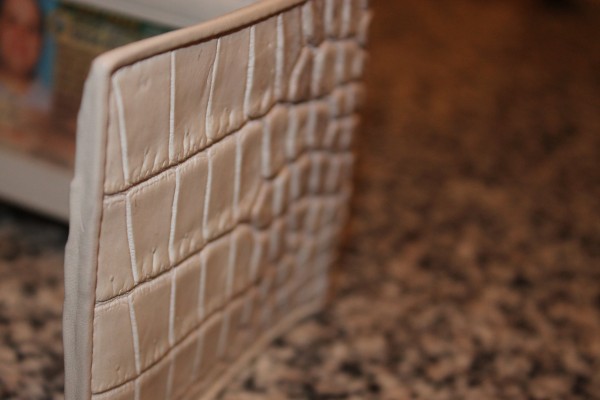 They offer stylish and elegant leather wallets in
Ostrich
Crocodile
Stingray
Shark
Snakeskin
Upgrade YOUR Wallet at: