I participated in an Influencer Activation on behalf of Mom Central Consulting for Teavana. I received samples for this review and a promotional item to thank me for participating.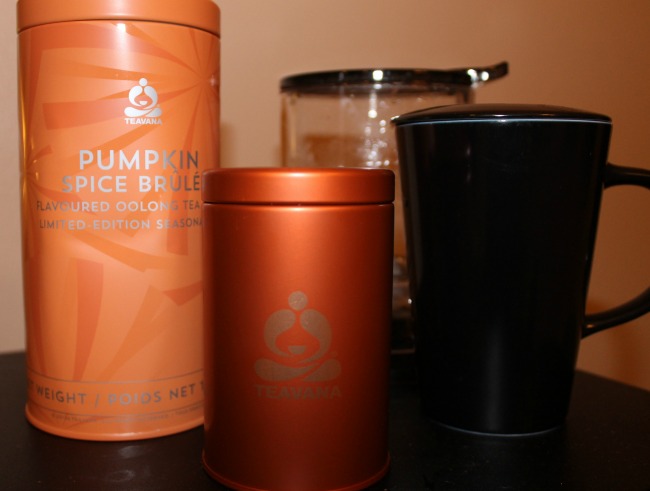 While I do love my adopted home state of Florida, I miss New England terribly. Especially THIS time of year.
The colors of the foliage as it turns from green to bright oranges & reds
The smell of woodstoves and fireplaces
The brisk air as you walk outside
Cooking hearty meals
The sound of leaves crunching under-foot
Sitting with a flavorful hot tea on a fall afternoon, all cozy on the couch
While some on my list mean a 1500 mile trip, there are others that I can do RIGHT HERE in South Florida!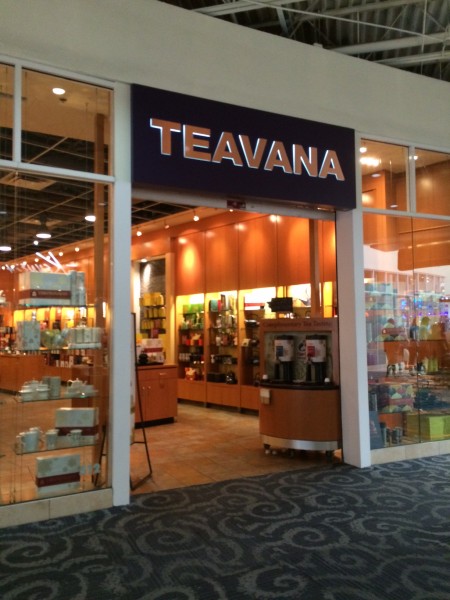 The ANYTIME break
Most days I work from home. While it sounds ideal, it also means that I've got Mr. S, Ben & Clem under-foot, laundry waiting to be done, dinner calling out "cook me," and the usual errands and life that get in the way of the fantasy, add to that the fact that I wish I were up north and I need an escape DAILY.
Luckily, I can brew a great cup of REAL tea from Teavana and let my mind drift to New Hampshire, Massachusetts and my home state of Rhode Island. While I switch my brews seasonally, you KNOW I'm loving the newest Fall Seasonals, like my fave Pumpkin Spice Brulee and Spiced Apple Cider. No matter WHERE in the country you may be living, you can escape to autumn at  Teavana stores, Teavana Fine Teas + Tea Bars and Teavana.com.
Returning favorites, Pumpkin Spice Brulee and Spiced Apple Cider, are an impeccable accompaniment to crisp autumn days.  The teas can become a part of your daily ritual this fall, providing a special indulgence at any time of the day.
Teavana's Pumpkin Spice Brulee and Spiced Apple Cider are a great way to spice up fall occasions. Serve the teas to guests at your next gathering, share with friends and family for a special moment together or bring the teas to your next fall activity (visiting the pumpkin patch or trick-or-treating with the kids) in Teavana's Contour Tumbler, which brews tea on the go.
Ditch the bag
It's just as easy (I think it's easier) to brew up REAL TEA from loose tea that I purchase at Teavana than to dunk a tea bag. I use a Teavana Perfect teaMaker pot, but you can just as easily use a tea ball or an infuser tea mug (simple put the tea into the infuser, place in the mug & pour hot water over and let steep).
In the FALL mood? Try
Pumpkin Spice Brulee(Oolong)
A bountiful harvest of sweetness and spice, this warming oolong is an impeccable accompaniment to crisp autumn days. A balanced swirl of rich pumpkin and flavors of caramel, toffee, butterscotch, and creamy vanilla, this rich and smooth cup is a sublime indulgence for the body and mind any time of day.  Price: $12.98/2oz
Spiced Apple Cider (Rooibos) – MY FAVORITE!!
Capture the soothing and inviting essence of hot apple cider with this aromatic rooibos filled with fruits and spices. Crisp apple and juicy plum blend temptingly with cinnamon, chicory, and sweet carob for a cup full of flavor that envelops the senses in comfort and joy. Price: $8.98/2oz
ENJOY
Tea is one of the simple pleasures of life, so why not head to your local Teavana or Teavana.com. I LOVE slipping into the Teavana store at the Mall. The smell of the teas draws me in, and the samples that they always seem to be brewing help me choose new teas all of the time.
HURRY
Because between now and 10/31/14 you can  receive $10 off a purchase of $30 using the code: Prudent10off30
BE INSPIRED
For great ways to spice up Halloween with a little tea visit: Prudent Baby
FOLLOW for more INFO