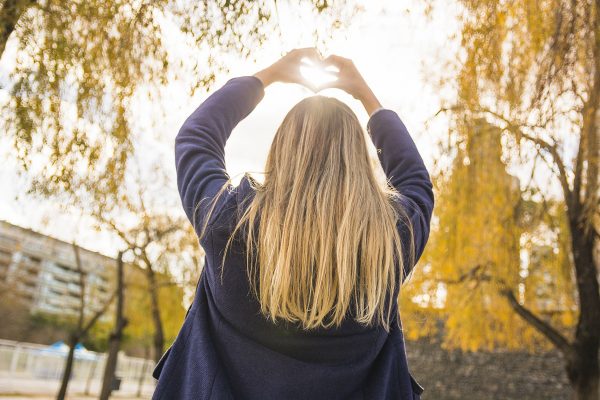 Halo hair extensions are great for women with thin, fine, or weak hair. You can rest assured that these extensions will not pull or damage your hair since they're not applied directly to your natural hair.
Human hair halo extensions can last for an extended period of time and look superb and natural. The best halo hair extensions will save you from bad hair days, allowing you to go to any event in style.
But just like your natural hair, halo extensions require care and maintenance to last longer. You cannot simply toss these extensions in the drawer and expect them to look fabulous when it's time to put them on! There's a simple but effective care regimen for halo human hair extensions that you can follow to ensure you can wear beautiful hairstyles on every occasion.
Let's have a look at how you can take care of your halo hair extensions.
Washing Halo Hair Extensions
Washing is an essential part of caring for your extensions, but it isn't a good idea to overwash halo hair extensions. If you're a neat freak, you may think that washing your extensions every other day will make them look beautiful and shiny. But that's not the case!
Overwashing your extensions can make them dry and trigger damage. These factors will ultimately reduce your extensions' lifespan. Hair experts advise that you shouldn't wash human hair extensions unless they become oily or accumulate grease, dust, or products.
Most stylists recommend washing hair extensions, including Zala halo hair extensions, once every two months. This washing schedule will extend the extensions' life and maintain their shine and natural appearance. But that's not a strict rule, and there are certain exceptions!
If you wear your extensions regularly, it can expose them to sweat, dust, pollutants, and more. In such cases, it makes sense to wash them once a month.
Make sure to use gentle, chemical-free products and cold water to wash halo hair extensions. And always leave them to dry out naturally (or use a towel to gently soak up excess moisture).
Using Products
Sure, your halo extensions are made from human hair, but treating them with the wrong products can cause damage, reducing their lifespan. As such, you must be careful when choosing products for your extensions.
It's best to use shampoos with minimum to no sulfates because these chemicals can make the hair strands brittle. Similarly, any shampoo or conditioner with alcohol is your hair extensions' worst enemy.
And when it comes to oils and serums, these just don't sit with halo hair extensions, no matter the ingredients. Oils and other sticky products will only accumulate dust and grime without offering any benefits. As such, it is never a good idea to apply oils and serums to your extensions.
Using Styling Tools
This can be hard because we all love trying new hairstyles, and hot tools come in handy to curl or straighten your hair. But excessive heat styling can damage your hair extensions, reducing their life span. The good news is that high-quality human hair extensions can bear hot tools when used with caution.
We would suggest you avoid heat styling unless necessary. And when there's no other option than to use such tools, make sure not to set the temperature too high. Also, be sure to apply a heat protectant to your extensions before treating them with styling tools. Heat protectants defend your hair extensions' outer layer, protecting the hair from damage.
Things That Can Damage Halo Hair Extensions
Many different factors can cause damage to your halo hair extensions. Chief among these are the following:
Sulfates in Shampoos
Remember that most of the shampoos available on the market contain sulfates. And as mentioned earlier, these are chemical detergents that can damage the hair strands in your extensions. If you want your hair extensions to stay healthy, smooth, and shiny, never wash them with shampoos containing sulfates. Instead, use sulfate and alcohol-free shampoos and conditioners.
Hot Water
Hot water can destroy your halo extensions' color, texture, and beauty. It can also trigger wear and tear and make them look dull. For these reasons, always use cold or slightly warm water to wash your hair extensions. If your extensions are too oily or greasy, you can rinse them twice or three times with moderately hot water, but never expose them to excessive heat.
Leaving Your Extensions Tangled
Leaving your halo extensions tangled or matted for an extended period can damage the hair strands and affect their appearance. If you use hair extensions regularly, be sure to use a tangle teezer brush to detangle the locks before storing them. Doing so will save you styling time and keep your extensions smooth and silky.