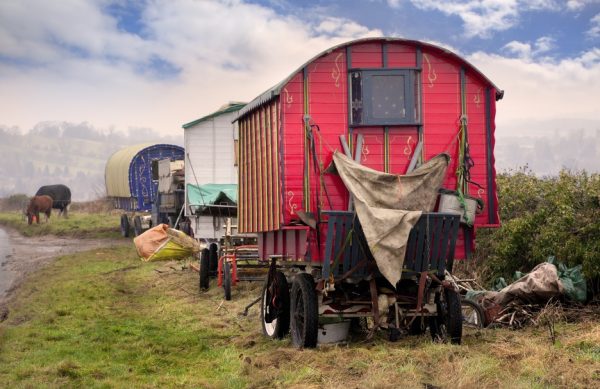 Do you adore the cute, tiny houses that you see online and on TV?  While you might not be suited to living in one, you can still vacation in one.  In fact, tiny homes for vacations are PERFECT, giving you the space you would have in a hotel while also offering you plenty of privacy.  Read below to learn more about where you can stay for your tiny vacation.
While you can park your own RV here, you should check out the Tumbleweed Tiny Homes that they offer for rent.  These homes have everything you need for comfort and the grounds at this RV resort ensure that you will be able to have an incredible vacation.  With a complete bathroom, a cozy kitchen, and an adorable open sleeping space, this is a true tiny home experience.
Have you heard the term glamping?  Well, this campground puts a vintage spin on things, renting out vintage trailers that will take you on a trip to the past.  From the outside, these trailers are cute, but once you take in the restored interiors, you will be in retro heaven.  Not only will you have tons of fun staying here, but your snapshots will be one-of-a-kind.
While Hawaii has plenty of stunning resorts, none of them let you get as close to the lush nature the state has to offer as this treehouse does.  Don't let the fact that this a treehouse fool you; the interior is positively luxurious.  From the carved furniture to the view from the balcony, this tiny home is as well designed as any high-end hotel.
Gypsy wagons are full of character, and they allow you to connect with a culture that is often hidden.  If you have ever found yourself taken by the colorful wagons you see on TV, this is a stay you simply cannot pass up.  Of course, you want more than just a cute place to stay, and with this wagon situated on rolling hills and right near the beach, it will show you a side of the UK you never knew existed.
Have you enjoyed a tiny vacation?  Share with us where you stayed and any tips you have!