We received these items to facilitate this post. All opinions are strictly our own.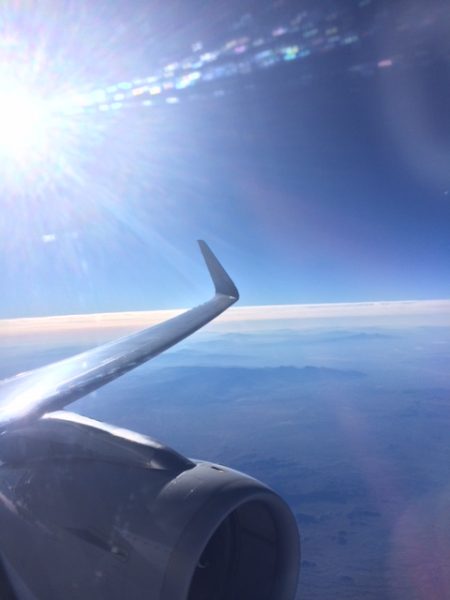 I love writing packing posts, especially those that include my mix & match fashion. But, what about the essentials? Having the right luggage, electronics and especially those shoes that you can walk in all day long are the backbone of making any trip go without a hitch.
If you are heading out of town for a long time, especially on an international trip, you need to pack carefully.  Every item you bring needs to matter, and pull double or triple duty whenever possible.  The goal is to feel comfortable without lugging around an excessive amount of luggage.
So, what should you pack for a long trip?  Well, I have done quite a bit of traveling lately, so I think I have some pretty good ideas.  Read below to learn about some of my favorite items to pack when getting out of town for a while.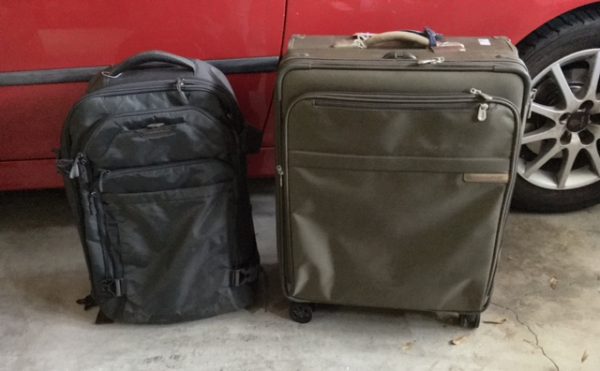 Okay, so this isn't something you pack as much as it is something you pack things in.  However, I had to feature it because of how convenient their luggage is.  The expandable design of this collection allows you to buy more while away and still be able to get it back home without purchasing new luggage.  Additionally, they offer carry-ons designed for international travel, ensuring that your bag will fit in the overhead compartment no matter where you are traveling.
All of their bags are well made and built to last.  If you plan to spend a lot of time traveling, these bags are the ideal investment to make. I've used Briggs & Riley bags exclusively when I travel for the past 8 years. My newest favorite is the CX™ EXPANSION line. It's classic good looks and the ability to expand by 25% for OVER stuffing (and compresses back down to hold everything in place) means that I don't need to bring an EXTRA bag with me for my purchases. Like all Briggs & Riley Luggage it's guaranteed for life, so you NEVER have to buy another piece of luggage again.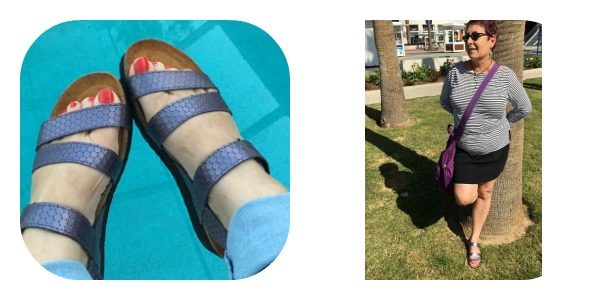 For most of us, traveling means walking more than we usually would.  And that means we need some comfortable kicks.  My top choice is the NAOT Kayla sandal.  The design is casual enough to wear with jeans and shorts, but also cute enough to dress up.  Offering comfort without screaming tourist, they are ideal in most any environment.
And make no mistake: These sandals are designed for walking.  The footpad is shock absorbent and also helps to wick away sweat.  Both are vital when walking uneven streets or areas without pavement.  Available in 20 different colors and textures, you will want to buy more than one pair. Classic and comfortable, I've walked everywhere in places like Long Beach, Hong Kong, and just about all of my travels that were warm enough to don sandals without my feet hurting from blisters or lack of support. When you have a bad back like I do, you don't want it to stop you from exploring….and my NAOT Kayla's allow me to walk all day (and still dance all night).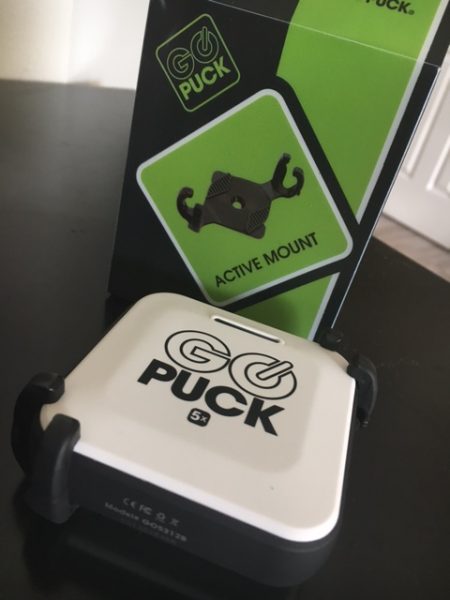 We have become quite attached to our devices, but the more you travel, the more you realize that not every culture is as attached as we are.  And that means that sometimes, you will need to bring your own power.  Go Puck allows you to carry your power source on your person.  While it was designed for athletes, especially bikers, it is something that we all could take advantage of.  I've been in so many situations where there was no way to recharge – like sitting on the beach when I wanted to take pictures of that TV show being filmed, but my phone was out of juice. Thankfully I had my Go Puck with me and was able to capture all of the action.
Go Puck is compact, but powerful.  It won't weigh you down or take up excessive space.  What it will do is ensure that all of your gadgets are working when you need them to be.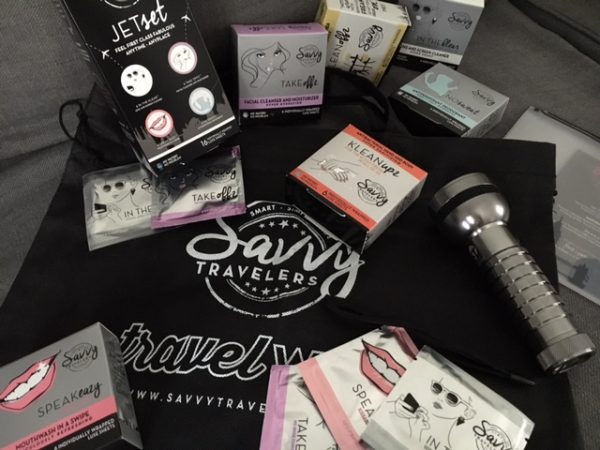 Something else you learn when you travel is that there isn't always going to be a nice, clean, functional bathroom nearby for you to wash your hands and face.  Savvy Travelers allow you to clean up on the go.  Pack a couple boxes of their wipes, preferably selecting a few of their different options, and restock your handbag before you leave the hotel each day.  These will keep you feeling clean, fresh, and healthy even if there is no running water around.  They even make one to help your mouth feel clean when brushing isn't an option.
The number one place that I use these is in the air. 26 hours of flying to Asia and a window seat meant that heading to the little bathroom was saved for the times that I HAD to go. I was able to freshen my breath, wipe my armpits, clean my face and more without leaving my seat, allowing me to arrive FRESH.

Unlike in decades past, the internet allows you to travel the world while staying in touch with friends and family back home.  However, there are still parts of the world where internet access isn't so easy to come by.  Glocal Me aims to fix this issue.
Connecting to 4G signals, Glocal Me allows you to connect to the internet with up to 5 devices at once.  You purchase a plan for the specific area you wish to travel to and you can stay connected throughout your trip.  It can be a lifesaver, especially when you are trying to translate a thought into the native language. I used it throughout my trip in Hong Kong recently, and it made our trip (I was traveling with Rachel from Tools2Tiaras) absolutely flawless. Rather than waste time, we were able to hone in on exactly what we wanted to do with just our cell phone and the Glocal Me to access the internet…which meant that we found CAT STREET (a hidden gem of shopping).
Is there something you would add to this list?  Take some time to share it with us.


Find them at: