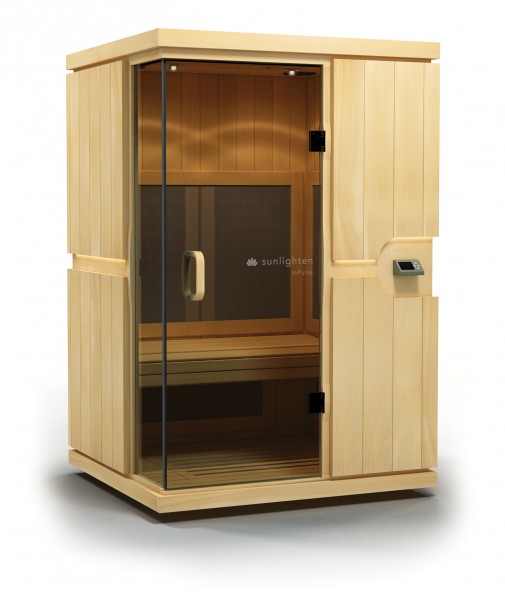 I realize that some of you have absolutely NO idea what that means. It's an old Yiddish expression that translates to:
SWEAT
I remember by dad and Grandfather, going to the "baths" for a schvitz when I was a kid. I knew that it was healthy, but I think I was 18 before I ever stepped into a Sauna. From that point on, I was hooked. I'd go to our local "Y" and after swimming or working out, I'd always take a few minutes and detoxify in the Sauna.
Sauna's have changed a LOT since my first time, and the new infrared saunas by Sunlighten sweat out 20% toxins, as compared to only 3% in the conventional saunas.
Did you know that according to the University of British Columbia that a 20-minute sauna session in a Sunlighten sauna done three times a week can help lower your weight, and make your waistline trimmer? As your body works hard to cool itself from the heat of the sauna, your heart rate, cardiac output and metabolic rate are all boosted. It's even been shown to lower blood pressure.
Sunlighten Sauna's are MORE than just a simple dry heat sauna, they are WELLNESS tools that offer FULL SPECTRUM technology.

You can program your session to include:
Cardio
Detoxification
Pain Relief
Relaxation
Weight Loss
Skin Health
Starting at under $1900, these Sunlighten Sauna's have found their way into the homes of moms like Uma Thurman, Edie Brickell and Marilu Henner. From a Solos model that will fit into your bedroom like this one…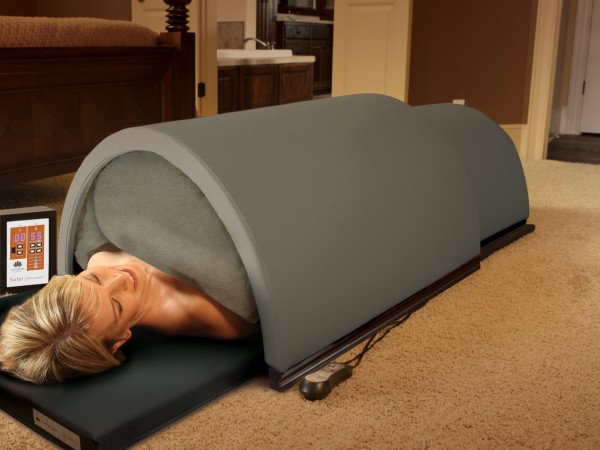 …to the mPulse bELIEVE shown at the top of the page that belongs in the mansion.
For more information about Sunlighten Sauna's visit them on the web at:
One of these days I'm going to take a ride down to Delray Beach and use the Sunlighten Sauna at Infrasweat. I just haven't had he time lately.