Mr. S turned 65 two weeks ago. Instead I got THIS reaction:
"Now I can get all of my discounts"
What he should have known is that he could have started getting them before last week if he switched to T-Mobile  ONE™ Unlimited 55+. I love that he focuses on the positive, and as you know…so do I. I'm in my 60's as well, and I want it ALL. Even my brother who's still in his 50's can get this plan.
I want OUTSTANDING service & I want my discount too…
Think that's not possible? Think again. Last week the Un-carrier announced that for baby boomers, retirees and empty nesters who are 55 and over, they are offering a great new wireless service (and not one of those flip phones that NO ONE wants with talk only).
Right now qualified customers can get two lines of T–Mobile ONE — America's best unlimited on America's best unlimited network — for just $60, taxes and fees included, after Autopay discount. And that comes with unlimited talk, text and 4G LTE data along with AWESOME T–Mobile ONE benefits, making T–Mobile ONE Unlimited 55+ the best deal—hands down—for today's modern, mobile adults age 55 and older. I told you that the discount was G-R-E-A-T.
Bye bye bad service
T–Mobile ONE includes ALL the Un-carrier benefits at no extra cost, including
Simple Global –With unlimited text and data roaming plus great low flat-rate calling in 140+ countries and destinations, I can call Mr. S from my island destination, Europe, or from the grocery store when I forgot what he wanted.

Mobile

Without Borders: I an use my smartphone or other device in Mexico and Canada like you're at home. Cancun here I come!
Gogo As a travel blogger, I spend as much time in the air as I do at home (or at least it feels like it some days). With T-Mobile ONE I get unlimited texting IN-FLIGHT – ALL FLIGHT, plus a free hour of smartphone Wi-Fi on all Gogo-equipped domestic flights. Now I can finish up that post I was supposed to be working on….WHOOPS
DIGITS:

Your

T

–

Mobile

phone number works on any compatible internet-connected tablet, or computer. Meaning, if Mr. S forgets his phone at home but brings his iPad, he can still stay connected.

Mobile

Hotspot: connect all

your

devices to the internet with included tethering data. This is a lifesaver for hotels with expensive internet connections.
Un-contract: you have the power to change the price you pay
Carrier Freedom: we help cover

your

switching costs. This is one of the MAJOR reasons that people don't switch…it's too expensive.

T

–

Mobile

Tuesdays: get thanked with free stuff every week just for being a customer….WAIT…PRIZES? I'm all in. What did I win?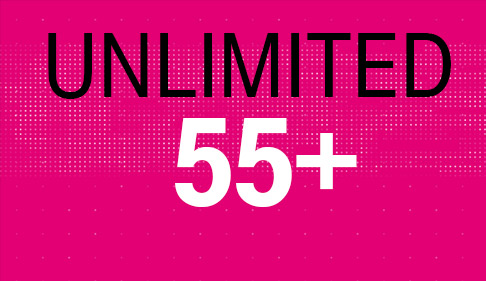 Did you know
Those of us who are older use justs as much data as Millennials! You know that I'm an over-sharer, especially when I travel. I need to stay in touch with family and friends, readers, on social media, and more. Luckily I can stay connected and save without having to give up great service.
The other wireless companies don't offer plans the way that Americans aged 55 and older really use their smartphones. AT&T's Senior Nation Plan only offers 200 anytime minutes and 500 night & weekend minutes, and I keep looking for something about data – but there IS NONE. Plus, it's limited to those awful basic phones that NO ONE wants. And don't get me started on Verizon. Their plan penalizes you for the kids growing up and moving on to their own plans….plus, those TAXES and FEES are HORRIBLE.
There are more than 93 million of us in the U.S over the age of 55 and most of us have smartphones. We use our phones a lot – 149 minutes a day to be exact, and more of us are using internet than those under the age of 18.
The BEST price in the wireless industry for me
Forget AT&T and Verizon's outrageous prices and dinosaur plans. T–Mobile ONE Unlimited 55+ offers unlimited talk, text and data on the nation's best unlimited network, as well as revolutionary Un-carrier benefits at no extra cost.
Right now its $50 for the first line of T–Mobile ONE and $60 for two lines for those 55 and older with T–Mobile ONE™ Unlimited 55+! And of course, taxes & fees are included!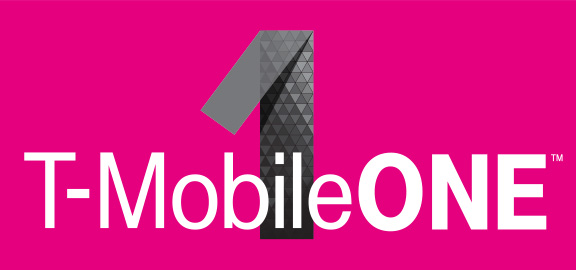 For more information visit: T-Mobile ONE
This post is sponsored by

T

–

Mobile

.