National Relaxation Day posts are all sponsored by Margaritaville.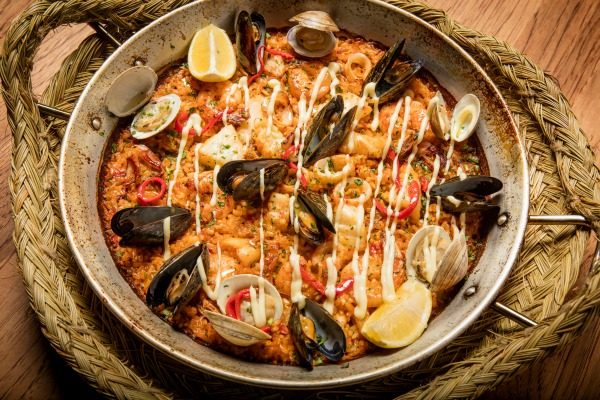 and we're not kidding. My favorite restaurant in Hollywood Beach – JWB Steakhouse just sent me their recipe for the amazing Paella del Mar. One of my favorite items on their menu. I'm sharing it with you so you can imagine that you're kicking back at Margaritaville Hollywood Beach Resort and enjoying this dish of the freshest seafood around.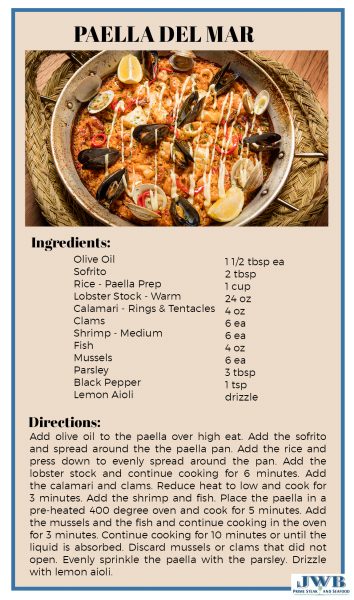 Listen to your Changes in Latitudes, Changes in Attitues CD celebrating 40 years since the 1977 debut of "Margaritaville," and relax in the kitchen while cooking it.
Bon Appetit!