Join the #SummerCranFan Twitter Party on Tuesday June 27, 2017 at 8PM EST
Join us as we celebrate the summer with delicious cranberry recipes! Cranberries are America's Original Superfruit® and one of three commercially cultivated fruits we eat today that are native to only North America. Incorporating cranberries in your summer menus adds unique flavor to sweet and savory dishes. Cranberries are easy and convenient to use in any form, making them a perfect fit for sweet or savory meals and recipes.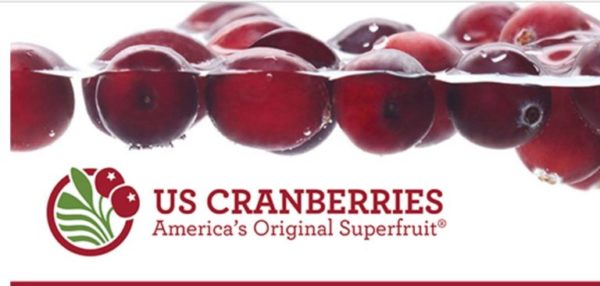 The Cranberry Marketing Committee (CMC) has teamed up with Chef Gaby from What's Gaby Cookin' to launch the Summer Cran Fan Challenge, encouraging consumers to share a favorite summer cranberry recipe (either a picture, video or description) to help raise funds for their favorite food bank.
Here's how it works:
Share your favorite summer cranberry recipe on social media with the hashtag #SummerCranFan
Tag or name your local or favorite food bank in your post
The top five mentioned food banks will each receive a $1,000 donation from the Cranberry Marketing Committee.
The challenge will run from June 12 to July 31, 2017
For official rules, visit uscranberries.com
Take a break from the busyness of the summer season and join the #SummerCranFan Twitter Party on Tuesday, June 27, 2017, at 8 PM EST!
We'll be talking about all of our favorite summer cranberry recipes as well as what food bank we'd like to help raise funds. The five food banks with the most mentions throughout the campaign (June 12 to July 31, 2017) will each receive a $1,000 donation.
PLUS we'll be giving away over $1500 in prizes!
Here is what you need to do!
RSVP to be eligible for the door prize valued at over $400 by commenting on The Brand Connection website >>>> RSVP HERE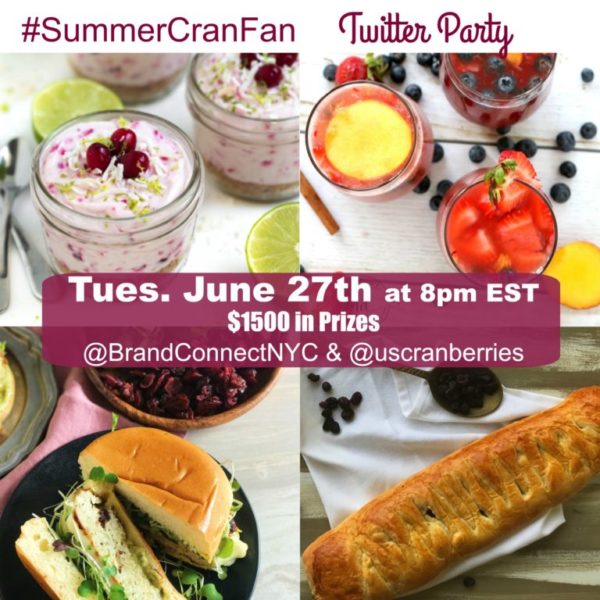 The Twitter Party Details:
When: Tuesday, June 27 at 8pm ET
Follow: @BrandConnectNYC
Brand: @uscranberries
Where: Twitter – follow hashtag #SummerCranfan
Panelists: @spoonfulflavor @awakeningaimee @BrettBMartin @BabySavers  @KickingWKelly @MomFoodie @amnichols @CrissyBeam @LoriMoreno @Zipporahs

Twitter Party Prizes*:
We're giving away over $1500 in prizes for all your creative summer cranberry recipes that you share with us during the Twitter party! *US only. Must be 18 years old*
Ninja® Blender products, and over $1000 in gift card