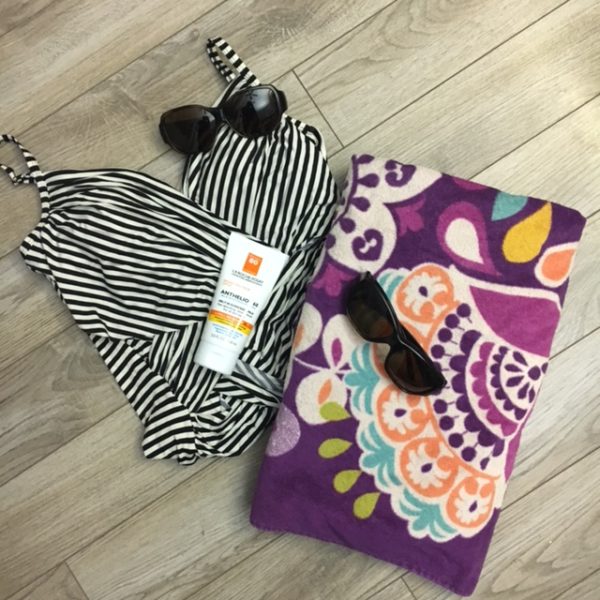 It's officially summer and even though I've been in the pool and walking on the beach all spring I am still getting my beach bag ready to GRAB and GO as soon as I see the sun peeking through my window.
But, those UV rays can leave you with damage that may last forever, and while my doctor told me to steal a few minutes in the sun with no sunblock on, she was careful to also let me know that a 15 minute walking the dog would be fine once a day, BUT, I should protect my skin the rest of the time.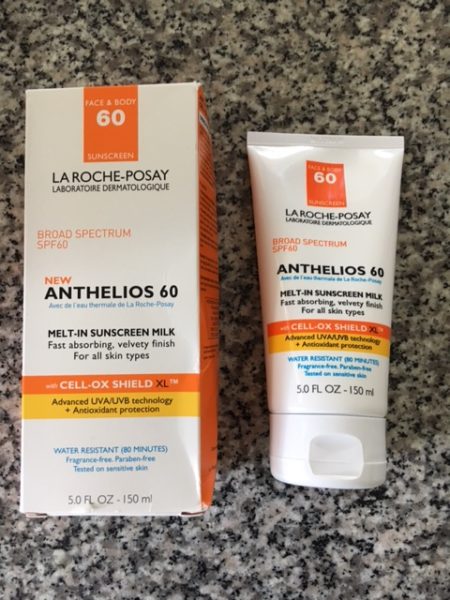 For the past few years I've been hearing more and more buzz in magazines and television about La Roche Posay. I remember the color coded products sitting on the pharmacy shelves in Paris (sunscreens are yellow). I'd even heard that it was sold in doctor's offices (it is recommended by over 25,000 dermatologists worldwide). I was late to the party, so I let my fingers take me over to DermWarehouse to check out the selection. By the way, love shopping there because they have FREE SHIPPING, a huge selection of skincare products AND I don't have time to run all over the place looking for a product that I want.
If you haven't cracked open a magazing lately and haven't heard your friends all talking about this fabulous sunscreen…
The Formula
The reason these products are SO GOOD is that they were created in conjunction with dermatologists around the world to be the answer the needs of their patients.  La Roche-Posay skin care products are created using a strict formulation charter to combine safety and efficacy.
Proven effective ingredients, recognized by dermatologists
With soothing antioxidant thermal spring water
Ingredients strictly selected to be compliant with sensitive skin
Allergy-tested, non comedogenic skin care
Tested on sensitive skin
With packaging designed to minimize possible contamination
Quality guaranteed by use-by date.
With so many products on the market, how do you choose?
The #1 reason that I shop at DermWarehouse for my skincare products is that it was co-founded by a dermatologist and I have his daughter Stefanie right there to help me decide which product is right for my skin needs. While I feel VERY lucky (and special) to have this assistance, the truth is that when you shop at DermWarehouse you'll see her bright smiling face pop up asking if you need help as well.
NOT SURE what product or forumula is best for you? JUST ASK!
This time I wasn't sure which formula was best for someone who spends summer days in the pool…and she suggested the La Roche Posay Anthelios 60.  The formula is water resistant for up to 80 minutes, melts into your skin (hence the Melt-In formulation), and offers Cell-Ox Shield XL™ antioxidant technology. PERFECT!
I see the sun shining in through my window. Plans for today are…