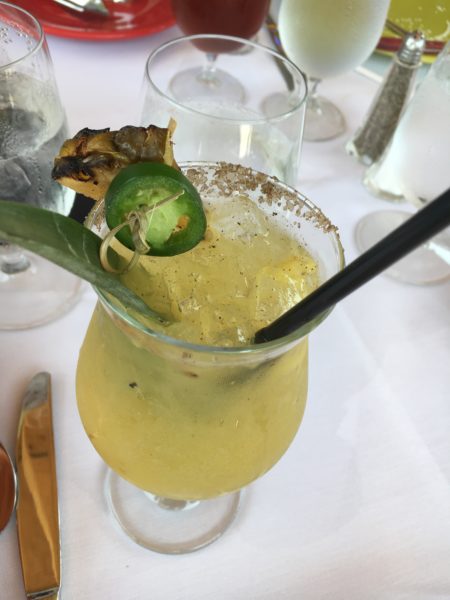 I dread Mondays. I have my coffee and open my computer and can't write. It happens EVERY SINGLE WEEK. It's not like I leave the house to go to my job, I should be able to sit down and write no matter WHAT day of the week it is, and I usually can – with the exception of Monday.
I want to still be in relaxation mode
I want to sit by the pool with a margarita in hand
I want to live in my PJs ALL DAY LONG
I don't want to cook and would be happy eating leftover pizza from Saturday
In honor of my Monday procrastination I bring you a recipe…the perfect MONDAY PROCRASTINATION RECIPE directly from one of my favorite foodie getaways – Massanutten Resort.
SMOKED PINEAPPLE JALAPENO MARGARITA
1 oz of jalepeno infused Jose Cuervo Gold Tequila (2 fresh jalapenos per 1L bottle)
1/4 oz Cointreau or other orange liqueur
Fresh muddled house smoked pineapple
House made lemon lime sour
Smoked Salt Rim
Jalepeno and grilled pineapple garnish
While you won't get EXACTLY the same effect from a store bought lemon lime sour, you can easily smoke some pineapple on the grill when you BBQ.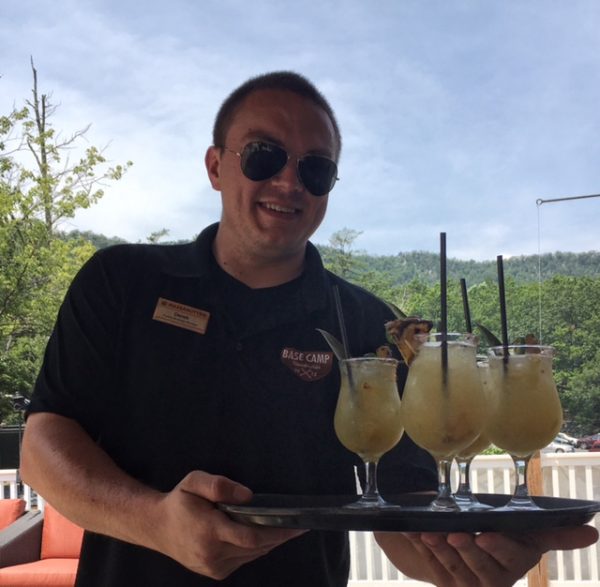 Better yet, GO to Massanutten Resort and order one at Base Camp. It's a great destination for couples or families and the food and drinks are as outstanding as the activities, accomodations and views.


Massanutten is a 4-season resort, so ANY time is a great time to go.
For more information & to book your vacation visit: MassanuttenResort.com & have a Smoked pineapple jalapeno margarita for me please.