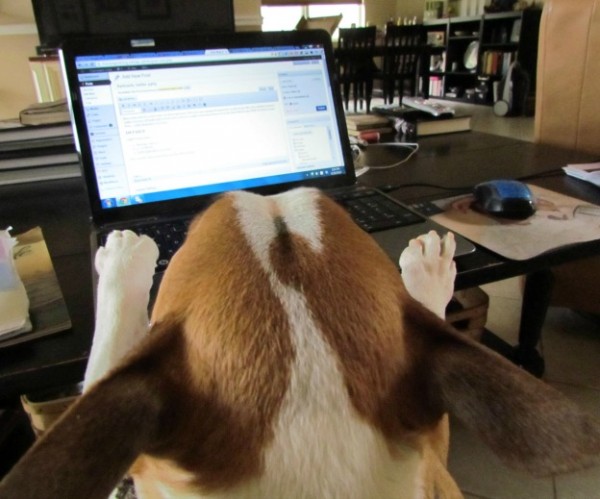 Move over Clem – I have a twitter party to do.
Sorry, Clem but this one is NOT for the dogs. On the contrary, we're having a twitter party to celebrate SPRING and all of my readers (and their readers) are invited.
It's time to ditch the boots & mittens, throw open the windows and let spring in. With spring fashions on the racks, we know you're ready to go out and celebrate the sunshine. Are you ready for a new spring look, drinks with friends and a night out on the town? Let's share our favorite drink recipes, talk the latest fashion trends, shopping tips on how to save and how we celebrate with friends.
Join us as we talk about everything #springtastic 
Join Us for a #Springtastic TWITTER PARTY
When: Tuesday, March 26, 2013 7-8 pm ET
Where: Twitter of course
Hashtag: #springtastic
Why: Because we're ALL sick of this winter and ready to get back in shape for less clothes, check out the latest spring fashions, enjoy a cocktail on the deck, and go out with out friends
Everyone is a winner at the #Springtastic Twitter party because when you RSVP you will receive two dollarhood credits! That's right, you'll be able to score not ONE, but TWO fabulous dollarhood deals absolutely FREE.
You could win our grand prize
                                             a $200 Visa gift card!
Host:  @BrandConnectNYC
Brand:  @dollarhoodUS
We will also be joined by:  @bullzeyedotcom  @BoyMeetsGirlusa @suzannecbowen  @KevinGattoStyle @spasonic & @UCellar
Follow our Panelists:
Prizes: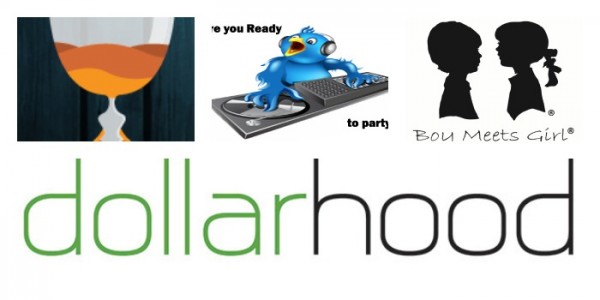 Lucky winners** participating in the Twitter Party will be randomly selected to win prizes.
We'll be giving away:
Courtesy of Underground Cellar:
4- $50 Gift Cards
1- $100 Gift Card
Courtesy of Boy Meets Girl:
1- Boy Meets Girl Personalized Hoodie
Courtesy of SpaSonic
Courtesy of Suzanne Bowen Fitness & Barre Amped


Courtesy of Dollarhood:
Courtesty of Verde Salon
1- Verde Salon Prize Pack & a $50 Gift Card to Verde Salon
RSVP by  filling out the form:
TWEET THIS: Join @dollarhood & @BrandConnectNYC Tues 3/25 @7PM ET- RSVP for a chance to win the $200 Door Prize http://bit.ly/Springtastic #springtastic
**Winners chosen at random.