The items in this post were sent to us by the brand. We do not charge them for consideration or placement as we prefer to retain the right to not place an item that we don't truly love. We may however include affiliate links so that we get credit when you shop.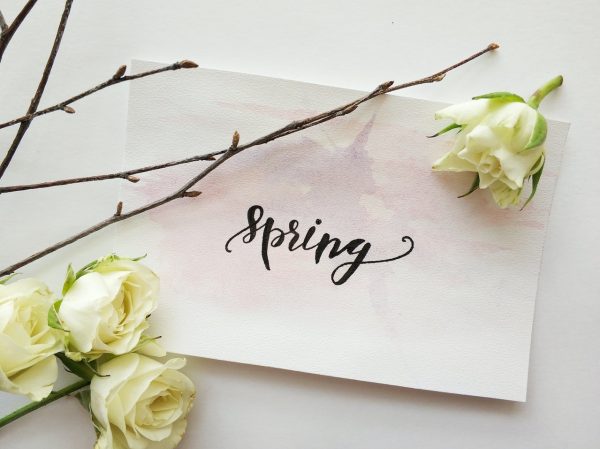 Preparing for Spring? Here are some of our latest discoveries to help get you started!
Before we start
Pour yourself a glass of wine from California Wine Club.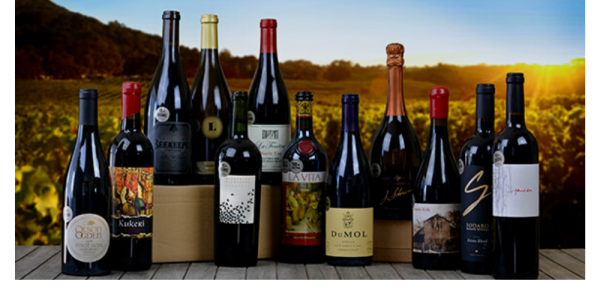 The California Wine Club has been a leading provider of premium California wines since 1990. They source their bottles from small family-owned wineries across the state and offer a variety of both reds and whites. Their range of wines includes everything from bold, intense varietals to lighter, more delicate wines. They also provide monthly wine membership options, gifts, custom labels and more. I've been known to get overwhelmed when visiting one of the large wine stores near me and having the specialists help me choose is KEY to my enjoying each glass that I pour. With their commitment to quality, the California Wine Club makes sure that every bottle of wine is specially chosen for its unique flavor, taste and complexity. Whether you're just starting to explore the world of California wines or are a seasoned connoisseur, they have something for everyone. With their customer-focused service and superior selection of wines, you know you're getting the best of what California has to offer. So don't wait any longer – explore the amazing range of wines from the California Wine Club today. It's the PERFECT complement to any Spring gathering/ gift box/ brunch/ etc. this year and every year! #TCWCSpring #sponsored
1. Get your protein daily!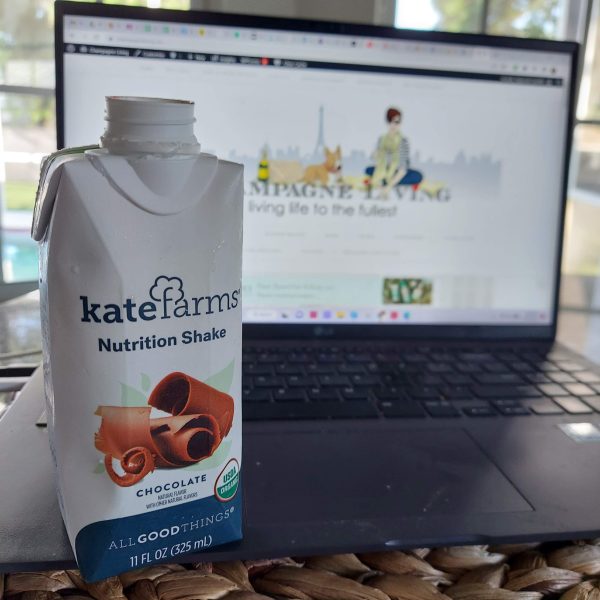 Women (especially those of us of a certain age) need more protein than we did when we were younger and getting the required amount isn't always as easy as we think. Lately, I've been drinking a Kate Farms Nutrition Shake mid-day to keep me going and keep my protein level high enough. I love that it has no dairy (I'm lactose intolerant, so my stomach and my husband appreciate it) as well as gluten free, no artificial sweeteners, nuts or soy and the protein is PLANT POWERED! Every Nutrition Shake includes 16g of organic pea protein, phytonutrients sourced from organic broccoli, green tea, turmeric, acai, and much more.
2. Our Favorite Sneakers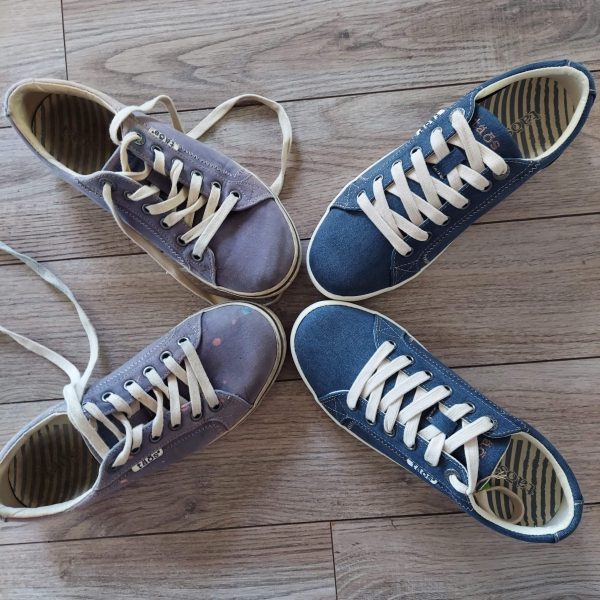 I love my Taos Stars so much, that I wore them until they had (have) holes in them. I wear them daily for running my errands, my 3-mile morning walk and I've even worn them with an evening gown (for a very edgy look). Not only are they the most comfortable sneakers that I've ever worn, but the retro look is my favorite aesthetic. They SCREAM "ME." While I might be having a difficult time parting with my old pair, I was relieved to know that I could pick a NEW pair, this time in blue wash (my old ones are more of a purple color).
3. Have a spa day with the kids!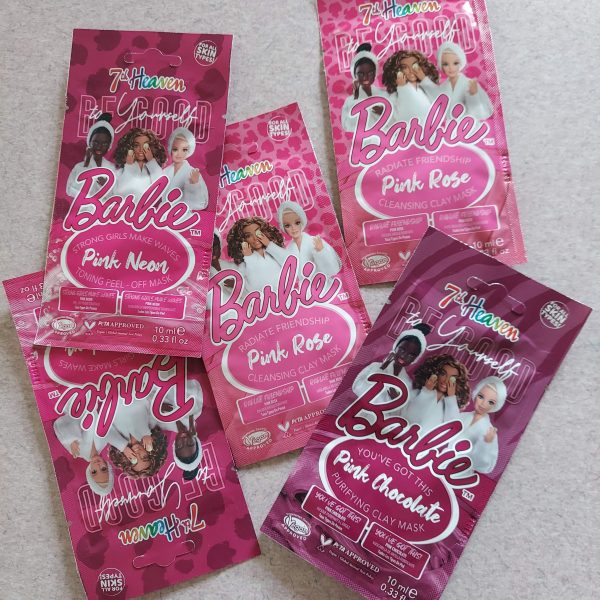 You KNOW that I love a good mask. I love them so much, that a couple of years ago I did a mask-a-thon (a different mask every night for WEEKS)! While I'm playing catch-up in my boomer years for having ignored my skin when I was younger, it's never too young to get the littles into a beauty routine. Mattel's Barbie brand and UK beauty company 7th Heaven have joined forces to launch Barbie: Be Good To Yourself, a trio of at-home facial masks designed to inspire and empower! The collection plays on pink, a Barbie signature hue. Pink Neon Toning Peel Off Mask is a cleansing refreshing formula with aloe vera, clay and grapefruit peel oil. Pink Chocolate Purifying Clay Maskis as nourishing and delicious as it sounds with cocoa butter, sweet almond oil, cocoa powder and juniper fruit extract, and makes for a super-sweet at-home spa day. Pink Rose Clay Cleansing Maskis a skin softening and refining blend of shea butter, marula oil and pink clay.  All the masks are vegan.
4. Lipstick is my key to color this springtime!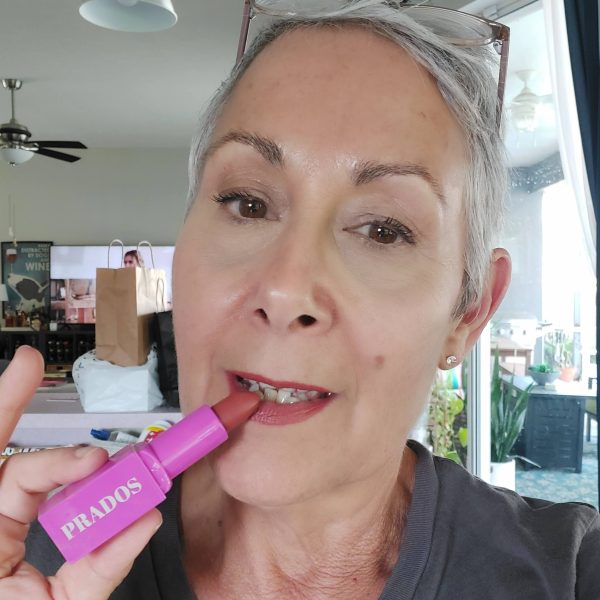 I've been wearing Prados Beauty in Mirabelle. It's the perfect transition color from those deep reds that I wear in winter to the nudes (or just gloss) in summer. It's so cool that Prados Beauty is an Xicana/Indigenous-owned beauty brand leading color & culture inclusivity in American retail and uplifting Indigenous voices. Best of all the lipsticks apply smooth and dry matte, leaving you with a beautiful long lasting finish. They contain vitamin E to treat your lips while you wear!
Available at:

Prados Beauty 

(pick up the whole OG lipstick bundle for ALL occasions)
5. Soft Hands on the GO!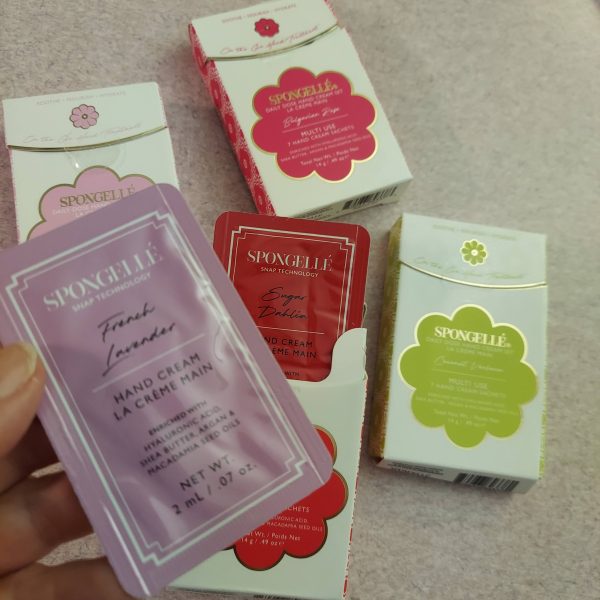 I can spend an hour on skincare and walk out the door, only to realize that my face looks great and my hands show my age because they are dry. That was until I discovered Spongellé. These single daily dose hand cream sachets tuck into your handbag (I also keep some in the console in my car) to soothe and soften my skin. Spongellé's Daily Dose Hand Cream Collection comes in four delicious fragrances. Each travel-savvy packet is enriched with moisture-magnet hyaluronic acid, nourishing Shea butter, and conditioning Argan and Macadamia Seed oils. This skin-enhancing portable cream is infused with patented Salsphere® ingredients and the scents of Bulgarian Rose, Coconut Verbena, French Lavender, and Sugar Dahlia to hydrate your hands and cuticles while leaving a lasting fragrance. These are great to use on your feet before putting on your sandals as well.
We hope you enjoy these picks as much as we do! For more inspiration, be sure to check out our Instagram page for more posts!.
What do you think? Are these your favorite picks for the spring season? We can't wait to see what you come up with!.