Disclosure: This post has been sponsored by Ensure. All opinions are strictly my own.
I wish that the Ensure Can Do Giveaway was happening back when the story I'm about to tell occurred, because after all that I went through, I was ready to tackle my bucket list. Luckily you can enter it and start to make those lifelong dreams come true if you are the winner of $1,000 per month for an ENTIRE YEAR.
My bucket list involved getting back to what I love most – travel, writing, and sharing what I've learned. I'm slowly working through my must do experiences, and after my ordeal, I understand how important it is to DO IT NOW and not wait. If you are ready to start living your CAN DO life, take a few minutes and enter the Ensure Can Do Giveaway, and start crossing all of those things that you said you'd do "someday" off and begin to life the way you've always wanted to.
My story: There are things that I never write about here on Champagne Living. As a blogger, I have the option of what parts of my life I share and what I hold back. Coming to terms with events that have happened are not always easy, and I often shove them back inside and pretend that they never existed….at least in public.
I was asked to share my story by Ensure, to help inspire others that bouncing back with a attitude is possible. I have multiple stories that I can tell, but the one that I'm sharing with you today is incredibly personal and I'm typing through tears just remembering my ordeal.
It was a beautiful summer day in July of 1998. I left one of the retail/restaurant businesses that I managed in RI to go to the Boston regional office. Having been a dancer and a dance teacher (I went to college for dance therapy), I was asked to put together a number for my company's annual event. I was to be the choreographer and the lead performer (including a cheerleader like pyramid where I'd be standing on the top). I'd done things like this often, and was happy to be doing it for the company that I really loved and worked for. Only, it never happened.
I was to take the commuter rail from the Massachusetts line into the city. With a Frappuccino in one hand I walked up the metal stairs and across the tracks. On my way down I heard a snap and I felt myself lunge forward down the stairs….I was at the top of the stairs which were 40 feet above the concrete below. My reflexes were quick and I was able to grab the railing to stop the fall, but couldn't walk. My knee had locked into a 90-degree angle. There was no going back UP the stairs, over the tracks and down the other side, so I slid down the stairs on my behind where I got onto the train, hoping that it would "work out" before I got to Boston.
It didn't. An ambulance met me at South Station in the city and brought me to Massachusetts General Hospital. I won't go into a blow by blow, surgery by surgery description, but that ONE step on a stair turned into a 10-year ordeal that included me wearing a leg brace, shoe lift and forearm crutches, 7 surgeries over 7 years and over 1000 visits to a physical therapist. I was told that I would probably be in a wheelchair, and I knew that even if I could learn to walk, that it could be temporary.
But that ONE little step taught me a lot. It taught me how strong and determined that I really am. I knew that no matter what multiple doctors told me, I'd be able to walk. I set small goals for myself that meant something to me. I told my doctors that all I wanted was to be able to drive again (came at year 2), I hoped that one day I could paint my nails and put on a pair of sandals (came at year 4), and maybe I could walk without crutches or a cane (I still use ONE crutch when I'm in pain and having a challenging time, but you'll probably never see me using it…I'm too proud to go out when I'm like that).
I worked…I worked hard & long
BEYOND those surgeries and countless physical therapy visits I
Got in the pool twice a week to strengthen my muscles
I lost 30 lbs. to keep the excess pressure off of my knee joint
I worked out with weights on my upper body to get stronger
Used my background in dance to learn to use muscles that surrounded the knee to walk
Made sure that I got great nutrition and enough protein to heal my injury as I knew that good nutrition is essential in keeping my strength and energy level high enough to do all of the above
In September of 2008 I began this blog and I've been living my dream day by day. The doctors told me that there was nothing left that could be done for me….that I had really done it myself. If you follow me you know that I can walk, travel and even dance. I cannot run or jump, I cannot walk or stand for more than 20 minutes at a time, and yes, I still have days that are painful. But, I DID IT. I drive EVERYWHERE, I wear sandals every day (and now you know why I have a shoe obsession), I wear short skorts to show off my legs (even though my knee is still slightly bent, something that only I would notice), and I live a normal life. I still make sure to get into the pool and work my knee out, and I take Clem on his walks for exercise.
Even when I'm off my diet (which is MOST of the time) I do make sure to get proper nutrition by drinking Ensure…. ESPECIALLY when I'm not eating "properly." I have bad days and good days, I'm looking at another surgery or two this coming year (residual injuries from years of having a bent knee), but I am happy for every minute that I'm able to enjoy another day on my feet.  At 63 I feel better than I did at 43 and plan on staying healthy and mobile.
There are no guarantees in life, but there are things that you can do to insure you live it in the best way possible. For me it includes my daily routine of getting up and moving and making sure that I get the proper nutrition with the #1 doctor-recommended brand among doctors who recommend liquid nutritional products to their patients – Ensure.
Ensure nutrition drinks are scientifically-formulated with nutrients, essential vitamins and minerals to fill any nutrition gaps, giving adults the strength and energy they need.
9 grams of protein
26 essential vitamins & minerals (including antioxidants)
25% of the daily value of B vitamins to support brain health
And come in a variety of delicious flavors


>>>>>Don't forget to ENTER TO WIN $1,000 a month for an entire year<<<<
Visit: Ensure Can Do Giveaway to enter today and you could be checking all of those items off of YOUR bucket list!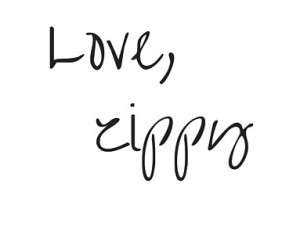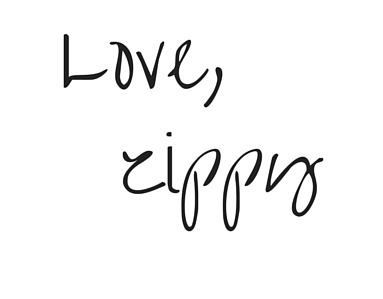 Ensure partnered with influencers such as me for its Can Do program. As part of this Program, I received compensation for my time. Ensure believes that consumers and influencers are free to form their own opinions and share them in their own words. Ensure policies align with WOMMA Ethics Code, Federal Trade Commission (FTC) guidelines and social media engagement recommendations.