NOTE: I am being compensated by SOL ALPACA for my participation in this campaign as part of the Mom It Forward Blogger Network.


I've been looking for a wrap for travel for a good long time. Just last month I posted this request for help finding the perfect pashmina on facebook. Little did I know that one was on its way to the mansion, just in time for my tour of the Rhine.
My needs:
Large enough to wrap on a cold night
Able to use as a cover on the plane
Can do double duty as a scarf
Works in both summer and winter (since I'm in Florida most of the time)
Beautiful and luxurious
Enter SOL ALPACA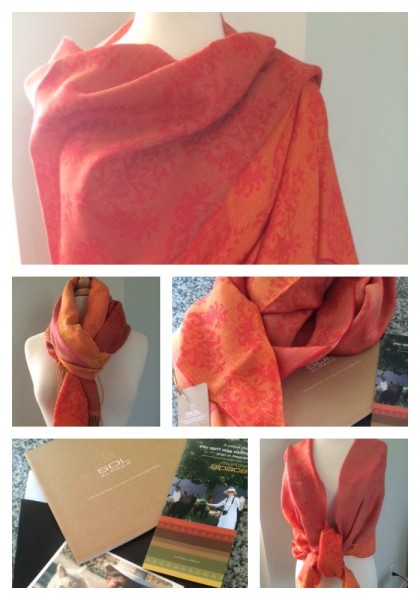 I was approached to review a Sol Alpaca product, and I had NO IDEA what they'd be sending. They must have read my facebook post, because what arrived was EXACTLY what I had wanted. Not only would the wrap take me through my travels, but it will make these days feel warmer during the cool holiday season.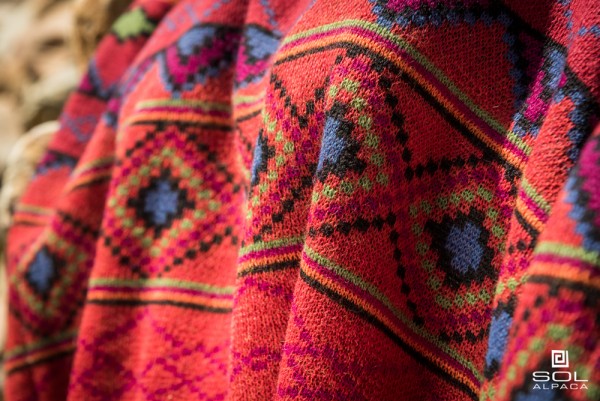 SOL ALPACA keeps Peru's rich textile tradition alive and makes the connection enabling you to receive at home all the warmth the Andean people have to give; people who love what they do and live with a special passion in harmony with nature. This is why they work only with the finest fibers of the Andes: alpaca and vicuña and exploit the complete range of 32 natural shades – the world's largest – to create designs that achieve a perfect balance between the exceptional inherited abilities of Andean people and modern-day trends. 
It's all about the complements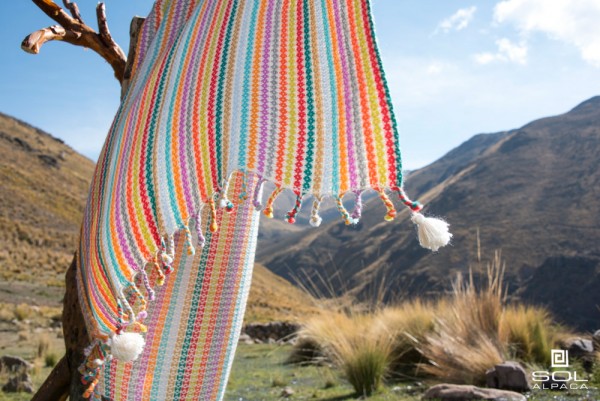 and I received PLENTY. As a matter of fact, I my travel companion even borrowed it one evening to go with her simple black slacks and top to dress them up. Shopping for SOL ALPACA is easy from their new online store with its sophisticated garments and accessories.
Don't take my word for it
Go look at the Sol Alpaca store and check out the variety of beautiful clothing and accessories. Colors are available from the most vibrant to more traditional neutrals, depending on what you're looking for.
Alpacas are cute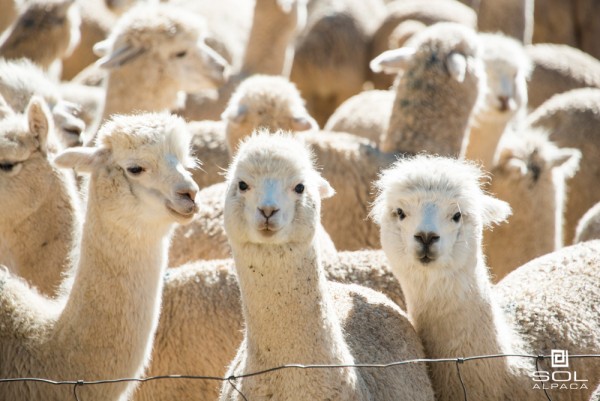 I LOVE their inquisitive looking faces, and garments made from their hair is…
Unbelievably soft and silky.
Extremely light in weight.
Very strong and durable.
100% natural.
Sustainable, renewable and biodegradable.
Unique with regard to its thermal properties, permitting the circulation of air on warm days and retaining heat in cold conditions.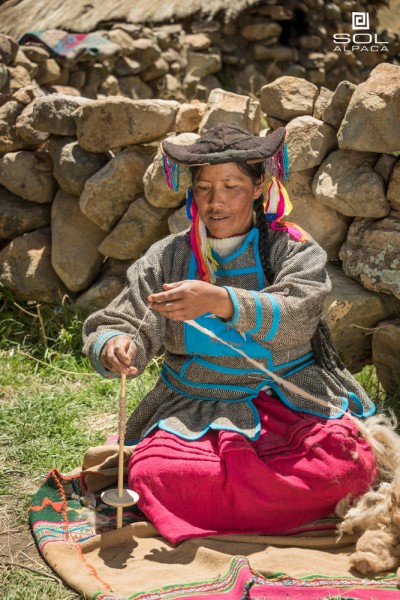 Let SOL ALPACA keep you warm, and make these days feel warmer.
WIN a $100 SOL ALPACA gift card
WINNER – Susan Williams (notified)