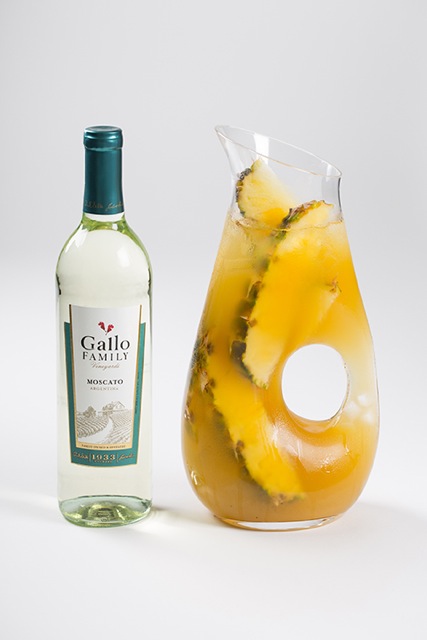 Here at the mansion we're doing the "dry" dance, since the forecast has been for rain tomorrow. Even IF the drops begin to fall, we're not letting a little shower put a damper on our plans. We'll grill on the lanai and watch the fireworks on television instead of in the backyard, and we'll be doing it while enjoying a little PUNCH!
Pineapple Rum Punch
Serves 2
Ingredients
2 ounces Gallo Family Vineyards Moscato
2 1/2 ounces spiced rum
8 ounces pineapple juice
4 ounces coconut water
1 ounce lime juice
1 ounce simple syrup
Pineapple wedges for garnish
Preparation
In a small pitcher combine pineapple juice, coconut water, spiced rum, moscato, lime juice and simple syrup. Pour over ice-filled glasses and garnish with pineapple wedges
CHEERS!