Here I sit
Alone in my new home….waiting for my television to be hooked up. Knowing that I could be here for hours, with only a radio and a hotspot to get onto the internet I was sure that I'd get bored, and for ME being bored means that I need munchies.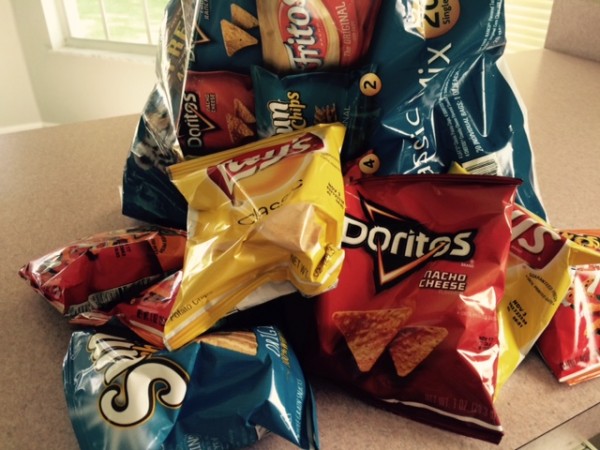 SO….I stopped at my neighborhood grocery after checking out the Savings at Publix to load up the new mansion with goodies to help me pass the time.
BUT BEFORE I LEFT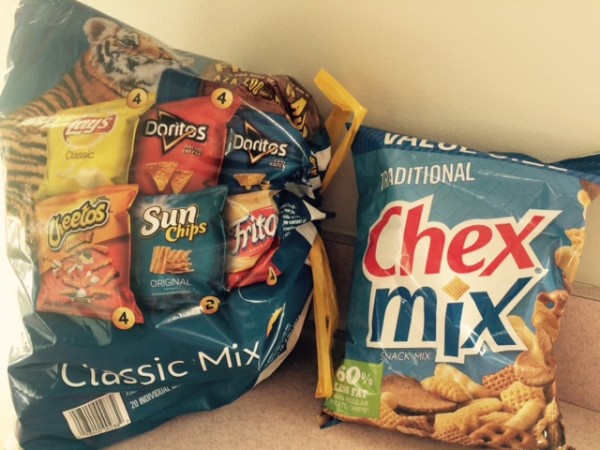 I visited the Snack, Share, Save event at Publix to download a $5 off of $20 coupon….and I picked up ALL sorts of goodies from a Frito-Lay 20-count multipack to share with the cable guy, to Mr. S' favorite Chex Mix, I loaded up.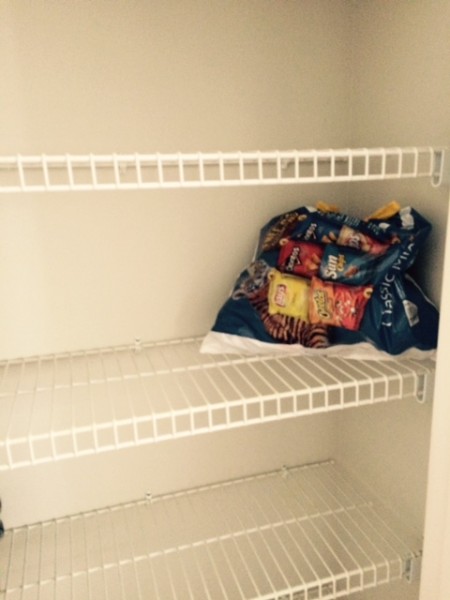 As you can see, since we haven't moved in the cupboard was BARE, so with $5 off of $20, I am able to fill my pantry up with choices like:
Yoplait® Greek 100, Greek 100 Whips or Yoplait® Plenti, Yoplait® 4 or 6 oz cups (Light, Original, Whips, etc.)
Frito-Lay® 20-count mutlipacks
Naked® Juice 15.2 oz
Quaker Chewy® Granola Bars or Dipps Value Pack
General Mills Fruit Snacks Value Pack
Popsicle®
Fiber One® Cookies
Chex® Snack Mix
Tostito's 9 – 14 oz bagged snacks (except Baked, Simply & Artisan blend)
Lipton® Iced Tea 1 gallon jug
Totino's Pizza Rolls 90 ct.
Magnum® Core 3 ct
I've got orange fingers from eating Crunchy Cheetos while typing THIS POST!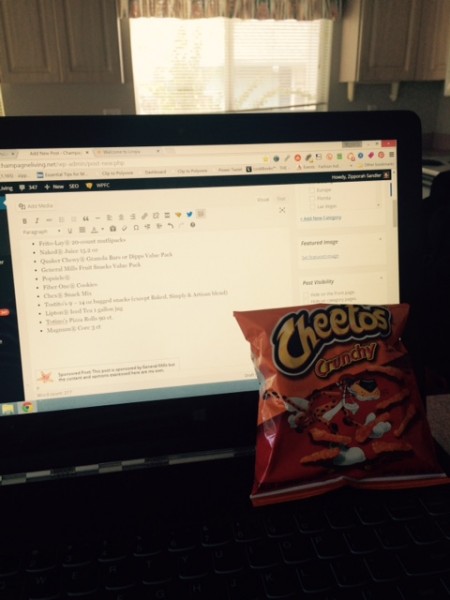 If YOU'VE got a Publix nearby, HURRY and download your coupon, because it is only available for another few days (ends September 30,2015.
Steps to receive the coupon:
Go To SnackShareSave.com and Choose a Design to share on your social media account
Log In to your Publix Skip The Clip Account
Share the social media design via Facebook, Twitter or Pinterest
Check your Skip the Clip Account for your $5 Coupon.
And you'll save $5.00 instantly when you buy $20 worth of participating items from PepsiCo, General Mills, & Unilever between 9/24 and 9/30.
Enter to win $15 (via PayPal) to get your SnackShareSave.com snacks!
Simply comment below with your FAVORITE General Mills, Unilever or PepsiCo products in the comments below. I'll be choosing ONE winner on September 30th to send $15 via Paypal to!
Unlimited entries
Giveaway ends September 30, 2015 at 11:59 pm