Disclosure: I was a guest at the Waterstone Resort. All opinions are strictly my own.
When you live in a resort state like Florida, one of the BIG pluses is that you get to explore not only the wonderful restaurants and beachfront bars that seem to spring up on a daily basis, but you get to see your state as a vacationer does. You see, so many of us in Florida actually spend our vacations here as well, and WHY NOT…it IS the one of the TOP vacation spots in the U.S. There are 1350 miles of coastline, over 39,000 restaurants, and thousands of hotels.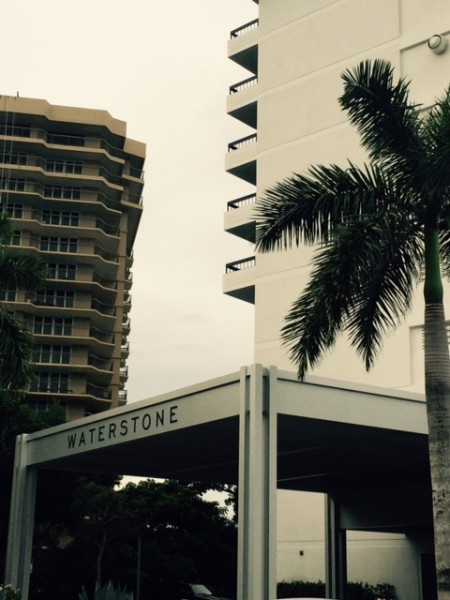 The trick to finding one ON the water with a GREAT restaurant, that has the amenities that I want, ALL AT A GREAT PRICE isn't as easy as it sounds. Which is why when I tripped upon the Waterstone Resort and Marina in Boca Raton I knew I had found one of those hidden gems. Tucked away in an area otherwise reserved for resorts in the $400 and up price range, the Waterstone Boca has the feel of a boutique property that I prefer. Decorated in my favorite mix of mid-century modern with a South Beach panache, each of this resorts' rooms offer a balcony with water view.
From the moment that you drop your car with the valet, you'll notice the small touches that make you feel like you've escaped on that luxury vacation you thought was only afforded to those with deep pockets. A line of bicycles sits outside of the front door. I noticed that not only were there regular bikes, but also Townies (my favorite, because I'm so short) available for guests to use. Sitting directly across, are a table with cool towels and a welcoming drink. I smiled to see apple cider being offered, to celebrate the beginning of autumn.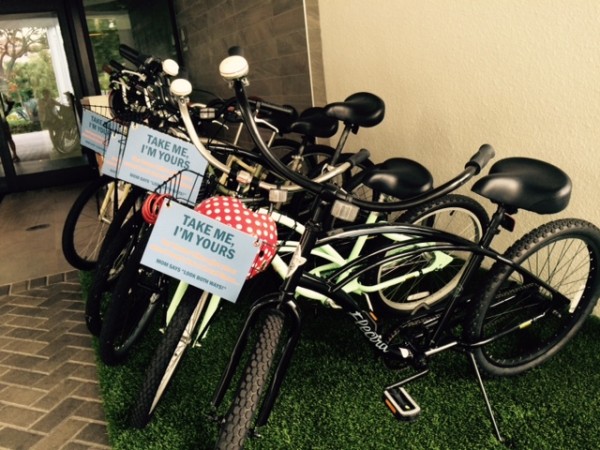 Once inside, you'll be greeted by a pleasant staff, ready to assist you. Champagne and warm chocolate chip cookies are offered, and you'll immediately forget that argument you were having about where to have dinner. A bark of a guests dog (and the availability of clean-up bags near the parking lot) lets Sparky know that he'll be among good company. This is a Hilton Hotel (the Waterstone is a Doubletree by Hilton), without the feel of a chain hotel, yet with the staff and great perks that the Hilton HHonors members know well.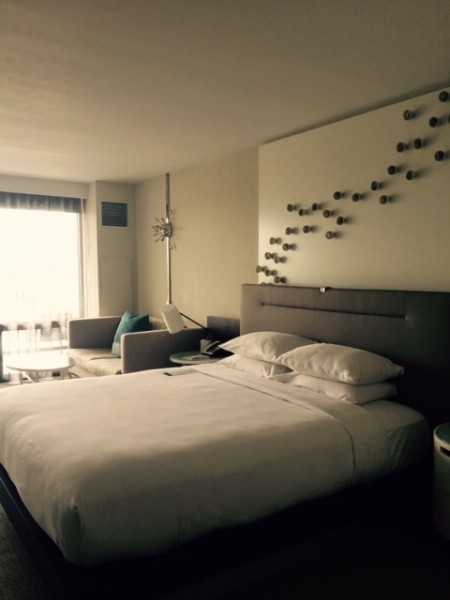 Step inside your artistically decorated room and throw open the curtain to step out onto the balcony. Whether you're facing the Lake Boca or the Ocean, there is water in site…isn't THAT what you came to Florida for? Included in your resort fee is free wifi, which while I was there seemed quite stable (I was able to watch movies on my computer without the lagging and stopping that usually happens). If you're looking for the BEACH, simply hop on the Waterstone beach shuttle and your driver will take you (along with floatation toys, water noodles, etc.) to the ocean for a day of frolicking in the sand.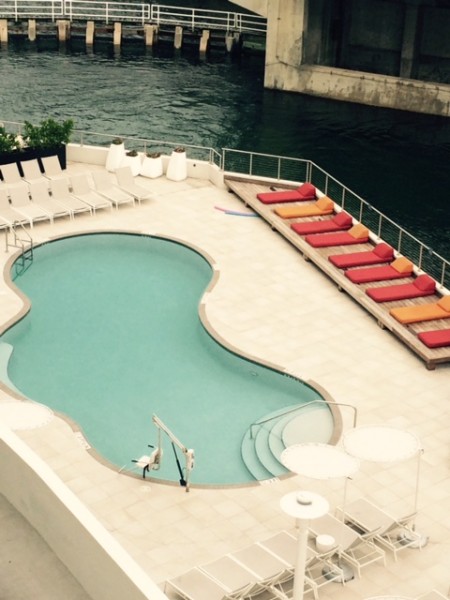 If you're looking for something a little more exciting, there are watersports available, including kayaks, paddleboards and jet skies ON SITE. Prefer to lounge by the pool with a Pina Colada (or in my case a Prosecco)? It's easy to do on the inviting sundeck!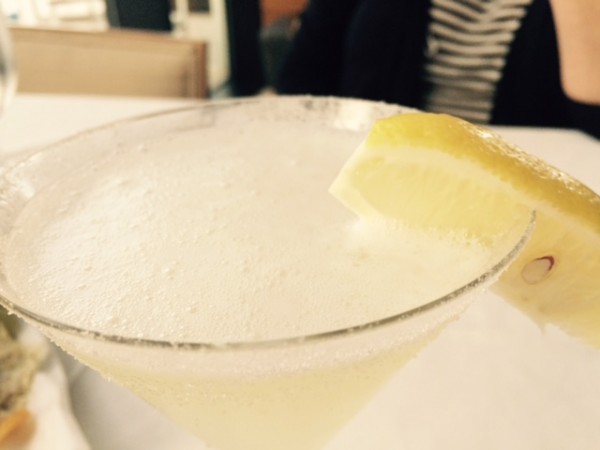 When dinnertime rolls around why leave the property when you can be treated to sumptuous dinners created by Executive Chef Matthew Mixon at the Waterstone's Boca Landing. You'll be wowed by the 150 bottle wine selection and fresh raw bar menu. I had dinner that included an appetizer of large prawn cooked to that perfect snap, then chilled, with a Cioppino that was extraordinary. Whether you're a standard meat and potato eater (the filet mignon looked amazing) or like me, prefer seafood when I'm dining in a waterfront location, Boca Landing is a great choice.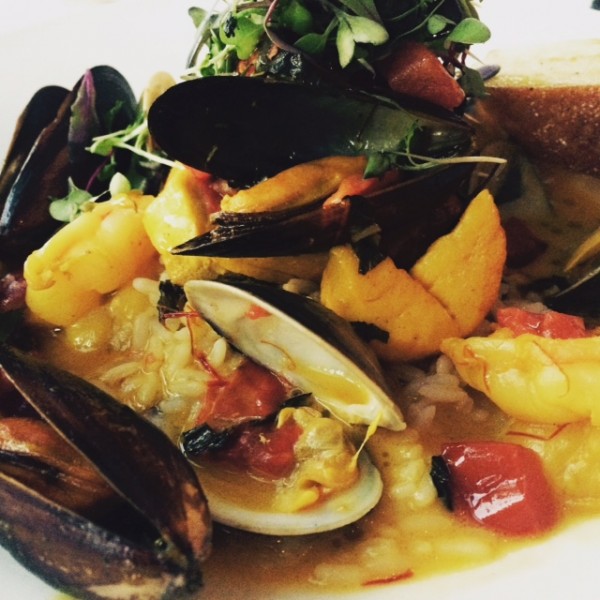 My only regret?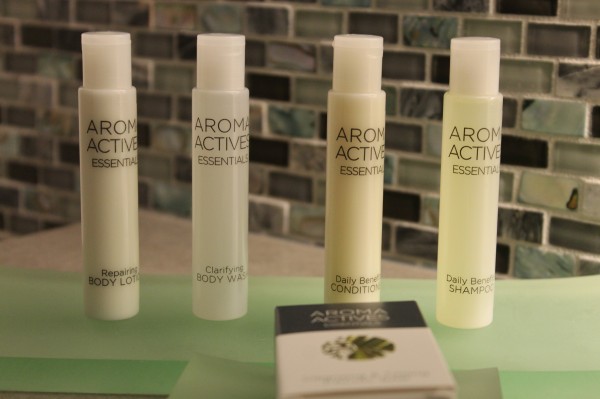 I only stayed ONE night. This hidden gem is on my "must return" list for when Mr. S, Clem and I need a getaway.
Resort fee includes: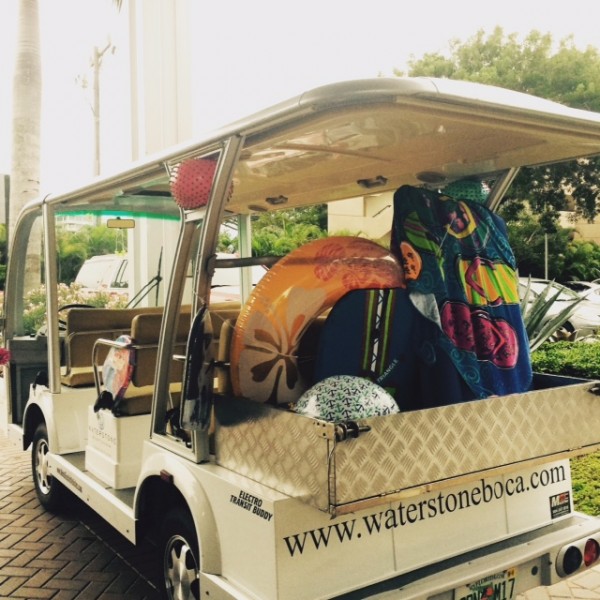 Unlimited local and domestic long distance calls
Two bottled waters (replenished once daily with housekeeping service)
Enhanced high-speed Internet access for up to two devices
Two signature beverages per room each day
Beach chairs, towels, and umbrellas
Bike rental up to two bikes for two hours per day
Access to the fitness center
Local shuttle service within three mile radius
DETAILS
The Waterstone Resort and Marina is located at 999 East Camino Real Road
For information and reservations visit: WaterstoneBoca.com or call (561) 368-9500