I participated in an Influencer Activation on behalf of Influence Central for Orgain. I received product samples as well as a promotional item to thank me for my participation.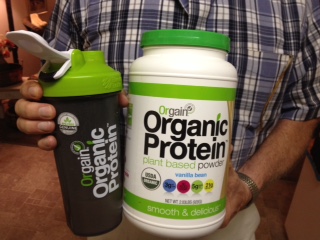 Smooth Travels with a Smoothie on the Go  with ORGAIN Protein Powder, Sweet Vanilla!
As a world traveler, I often forget to eat well.  On Champagne Living, eating well is a big topic!  My biggest faux pas?  I simply have a difficult time getting enough protein in my diet.  And when I am on the run, good food is at a premium.  So I went on a mission to find a protein powder that I liked and could add into my morning smoothie.  Mission accomplished!  I found ORGAIN  Protein Powder!
TASTE:
Orgain is tasty and yet not overbearing, kind of like a good glass of wine!  The two scoops I added to my smoothie did not change the texture or taste of the smoothie.  SMOOTH texture is what I want in a protein powder, as well as great taste.
WHAT IS IN ORGAIN PROTEIN POWDER?
Orgain was a creation of Dr. Andrew Abraham.  Dr. Abraham needed extra nutrition and protein as he battled cancer and knew that his creation had to have organic ingredients.  So Dr. Abraham came up with Orgain Protein Powder Sweet Vanilla with the following ingredients:
Ingredients: Orgain Organic Protein Blend (Organic Brown Rice Protein, Organic Chia Seed, Organic Hemp Protein, Organic Pea Protein), Organic High Oleic Sunflower Oil, Organic Erythritol, Organic Rice Dextrins, Organic Arabic and/or Organic Acacia Gum, Organic Inulin, Organic Natural Flavors, Organic Guar Gum, Xanthan Gum, Organic Rice Bran Extract, Sea Salt, Organic Stevia, Monkfruit, Rosemary E
Orgain comes in two flavors, Creamy Chocolate Fudge and Sweet Vanilla Bean and has about 150 calories for two scoops, a daily serving.  That gives you 50 grams of protein in a 2,000 calories daily diet.
How DO I USE IT?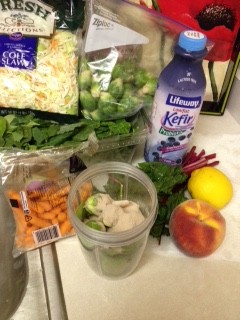 You can use Orgain Protein Powder in anything!  Pancackes, smoothies, waffles, casseroles: you name it Orgain can go in it!  I prefer it in my morning smoothies:
Smoothie of the Day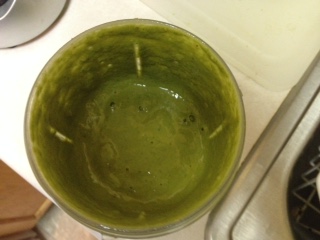 FRESH, ORGANIC:
¼ cup Chard
¼ cup Spinach or kale
5 small peeled Carrots
Skin of Lemon (1 tablespoon)
1/5 cup Blueberries
5 or 6 Brussel sprouts
½ cup or less Kefir, any flavor
2 slices fresh peach
2 slices fresh apple
I use about a quarter cup of each ingredient, 2 scoops of Orgain, and place it in my Nutribullet.  I use ½ cup of the kefir and grind it and drink it up!
Orgain also comes with an amazing "Shake Up" cup that has a ball inside to blend all the ingredients!  If you want to place some protein powder and ice cream in the cup, shake and blend and there you are!
I also add ice cream to my smoothies if I want added protein!
So come to my house in the morning!  Come to ORGAIN!